We capture our favorite moments using our Smartphone Camera or Digital Camera and then upload the photos to Facebook, Flickr, Google+ or store them privately in Cloud Storage services like Dropbox, iCloud and so on. Not all the time the photo we took comes Crisp and Clear, that is why we need a good Photo Editing App to reduce the noise in images, make it clear, to apply some image filters and remove some content of the images that we dont want.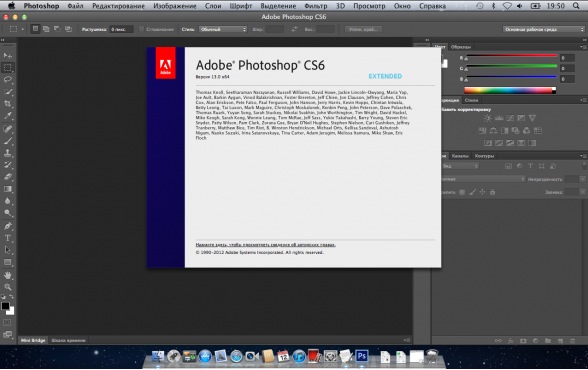 Whenever we talk about Photo Editing Software or Image Editing Software one name that comes to all mind is "Adobe Photoshop". Ofcourse, Adobe have Photoshop for Mac OS X in online and offline stores but many look for Photoshop alternative for Mac as it is expensive. After Adobe introduced Creative Cloud membership people can now rent it for a month, 6 months or an year.
Mac App Store has some free image editing software and premium image editing software that are popular and affordable. You have to choose the best app based on your requirement.
Photo Editing Apps Mac OS X
There are hundreds of Photo editing apps on mac app store, i thought to hand pick few from the huge list and suggest you the popular and apps that has essential tools and editing options. Remember, you have to pick the apps that suits your need with photo editing. So give a try with Free Apps that i have mentioned in the list as well.
Fotor Photo Editor App
It has got best ratings from various photographers who regularly use an image editing softwares to present their captured snaps well to the audience. Fotor Photo Editor gives some quick and easy to use tools that will let you do more than image editing. Batch Processing is a must have feature when you work with hundreds of images at once and want to convert them to the selected output format quickly. It supports wide variety of image formats such as .raw, .png, .jpg, .bmp, .gif and .tiff . You can use the instant Filters, Tilt Shift features create a beautiful final picture.
Also Fotor Photo Editor App has a versatile Collage feature that gives you ton of Flexibility to be creative and customize with 80 different templates. More background choices included in the software. This app is fully optimized and compatible with Retina Display Macbook Pro.
Price: Free
Download: Fotor Photo Editor for Mac
Aperture
Used by millions of users world wide and apple recently said that it has plans to stop aperture development and we cannot expect the next version Aperture 4 in market. Apple has released new Photos App during WWDC 2014 event and they said the development of Aperture will be stopped and more focus to be given for Photos App and iCloud Photo Library. Apple will add more of its image editing features to the new Photos App which will be released by Early 2015.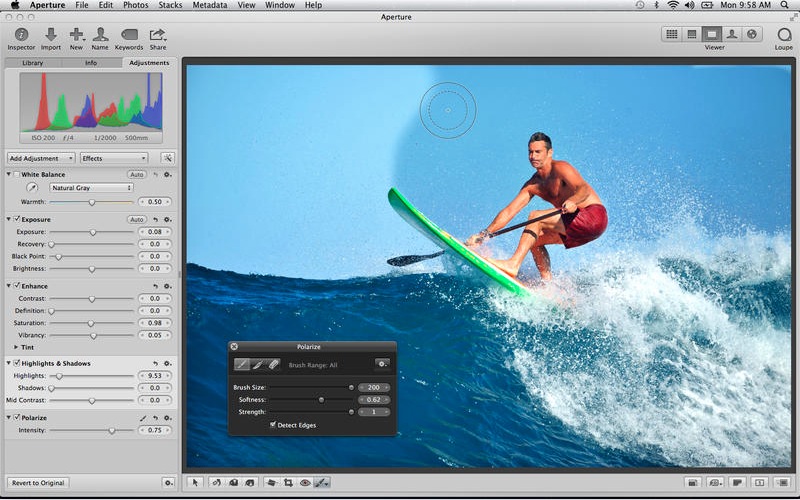 Aperture is well optimized for Retina Displays and give you tons of useful tools to do more with your Photos. You can organize your photos taken using iPhone and iPad very well with Faces and Places. Tons of Brushes, Effects to apply and make the photos look more beautiful then it was while capturing it. If you still want to purchase this you can goahead and buy it from Mac App Store.
Price: $79.99
Download: Aperture 3.5 for Mac
Adobe Photoshop Lightroom 5

One of the best rated software by users world wide who are into Photography and Image Editing. Adobe Photoshop Lightroom 5 is a powerful image editing and organizing software. Photographers find Lightroom their best companion because of its phenomenal editing tools for tone, contrast, color, noise reduction and much more.
[youtube]https://www.youtube.com/watch?v=QqRU4057mLs[/youtube]
An article will not be sufficient to explore all the features of it, you can take a look at the official website for more info about Lightroom 5 and if you have a creative cloud membership then it is easy to rent this software for your Macbook or iMac.
Price: $135
Buy Now: Adobe Photoshop Lightroom for Mac/PC
Adobe Photoshop Elements 12
Very user friendly interface that requires no expert skill set to work with the tools it provides for image editing. Make colors rich, fill contents and colors using straighten tool, fix closed eyes in group photos, eye correction, fuller panoramas, add maps to your existing photos, Organize and manage your photos very easily.
[youtube]https://www.youtube.com/watch?v=LKaU5zVWWjQ[/youtube]
 Sharing is simplified and you can now take your photos and videos with you anywhere in your Smartphone, iPad, Android or Windows Tablet. Adobe Photoshop Elements 12 has got some new features and more enhancements in its existing features than the previous version. Adobe store price is $99 but you can find it cheaper on Amazon.
Price: $65.50
Buy Now: Adobe Photoshop Elements 12 from Amazon
Pixelmator for Mac
This photo editing app takes full advantage of latest mac technologies giving you fast, powerful tools to touch up, draw or paint, apple dazzling effects and enhance images for best final output. Creating advanced compositions is super easy with Pixelmator App for Mac OS X. You can easily upload the photos to iCloud and share it with your friends and other iOS devices you own. Pixelmator 3.2 comes with OS X Mavericks compatibility, non destructive layer styles, complete liquify tools, and state of the art image editing engine for faster processing.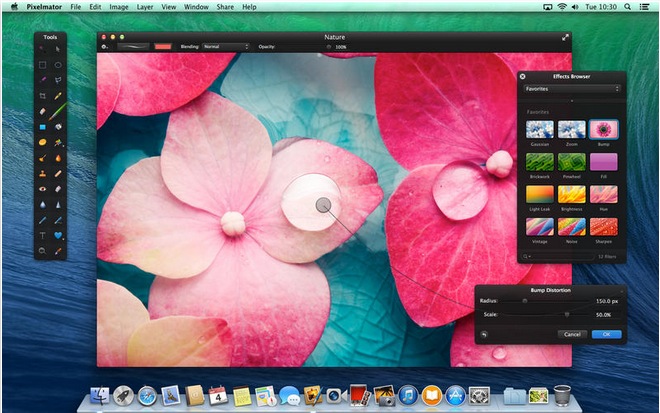 Best painting tools, pixel accurate collection of selection tools, retouching tools, drawing tools, effects applying tools, layer styles and much more. Sharing capability is really powerful and makes it one of the best image editing app for mac os x. You can buy this best rated utility at Mac App Store now.
Price: $29.99
Buy Now: Pixelmator at Mac App Store
Snapheal
Got best ratings from many tech enthusiasts and mentioned by Mashable as "Inexpensive alternative to Photoshop" on Mac. Snapheal App automates certain things to help you with the image editing process on your Macbook and iMac. It automatically removes unwanted objects and people from your imported photos. It also fixes skin imperfections and restores old photos in single click.
Advanced image healing technology helps you to deliver best results even with your old and poorly captured photos using your Smartphone Camera or Digital Camera.
Remove Texts, Signatures, Watermarks and much more with Snapheal App on Mac OS X. Retouch the photos with tons of useful tools in wide variety of choices. You can export or import the images from Aperture and iPhoto as well. This utility comes at affordable price and available now at mac app store.
Price: $19.99
Buy Now: Snapheal at Mac App Store
Analog
Just drag and drop then start applying beautiful looking filters, borders and other layout styles. Crop, Rotate and upload them in one click to Facebook, Twitter, Flickr, Tumblr and much more social networking sites. Very simple and best designed photo editing app for basic purposes. If you mainly looking for best filters, layouts and border setups then you will totally love this App.
Analog App for Mac OS X is now available for $9.99 at Mac App Store. You can download it right away and start applying various cool filters and edit your image to look better.
The GIMP
It was my favorite app when i was using Ubuntu – Linux operating system and good to see they have a native build for Mac OS X. GIMP requires X11 environment and runs on OS X natively and the current version is 2.8.2. This GNU Licenses Photo editing software is popular among Linux users and almost a photoshop alternative in Linux systems.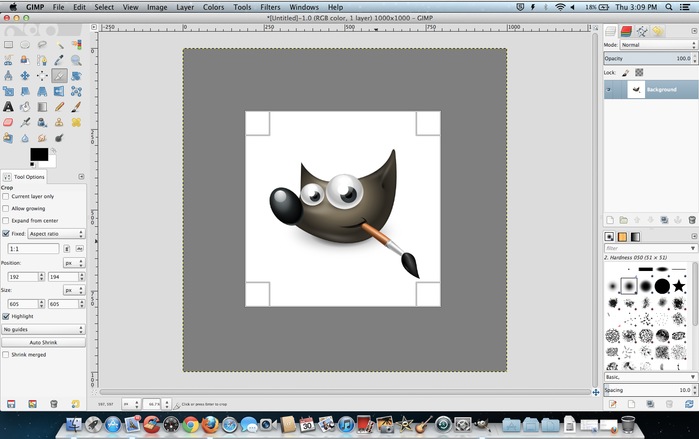 By installing plugins you can extend the image file format support compatibility and by default it supports .tiff, .jpeg, .gif, .png, and .psd. GIMP provides wide variety of tools, brushes and plugins to edit photos and images taken using your Smartphone Camera or Digital Camera. You can make it rich looking, filters applied and give more life to your photos with best set of tools available in GIMP.
Price: Free
Download: GIMP from Official website
I believe the list have helped you to find the best photo editing or image editing app for your Mac OS X. Do share this post with your friends and followers across social networking websites. Have a wonderful productive day.