How to Download Youtube Videos in iPhone and iPad? is the question many ask when they are new to iPhone and iPad. Right now, we have more social networking websites. So the question should be, how to download facebook videos, twitter videos and instagram reels in iPhone and iPad. Ofcourse you can download youtube videos using the following suggestions.
Simple, yet powerful iPhone App and one other Shortcuts will help us to download instagram reels and other popular social networking website videos. Save Time and Quickly download videos from youtube, facebook, twitter and instagram.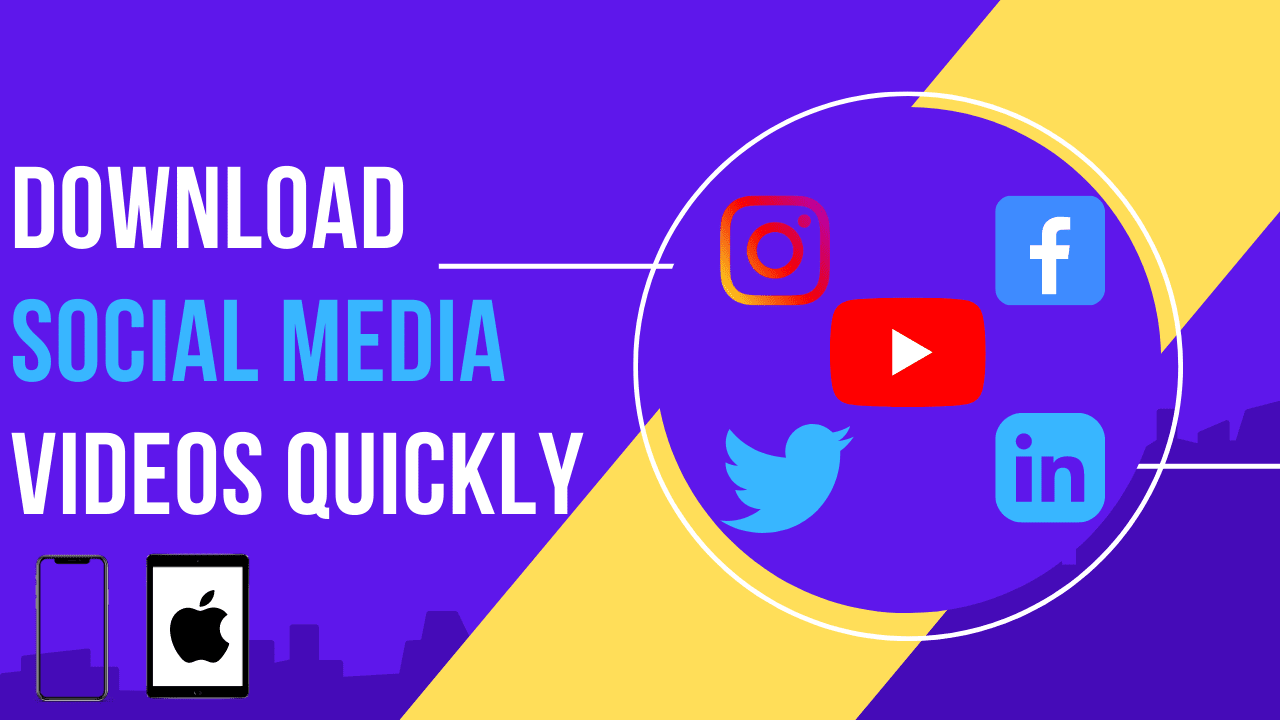 Once downloaded, you can share the video with your friends and followers at twitter, facebook, instagram and youtube.
Download Youtube, Facebook, Twitter Videos and Instagram Reels
The very first application we are going to see is BlackHole cut, a popular application on iOS. If you are using an iPhone for a very long time you may already aware about this application. BlackHole Cut is a straightforward Video Downloader app for iPhone and iPad. You can download online videos for free from this app. You can Download Blackhole Cut for iPhone and iPad.
Also Read, Best Movie Recaps Youtube Channels You Should Check Out
How to download videos on iPhone/iPad using BlackHole Cut?
To Download Videos from Youtube, Facebook, Twitter and Instagram. Follow these simple steps.
Step 1: Open the Video or Reels you like to download, tap on three dots or share button on the specific video and "Copy Link".
Now the URL is copied to your iPhone or iPad, iOS Clipboard.
Step 2: Open BlackHole Cut App and press the Big Black button in the center of the app.
Step 3: Now BlackHole Cut App will automatically copy the link and initiate the download process. Your Facebook, Twitter, Youtube or Instagram Reels video will be automatically downloaded.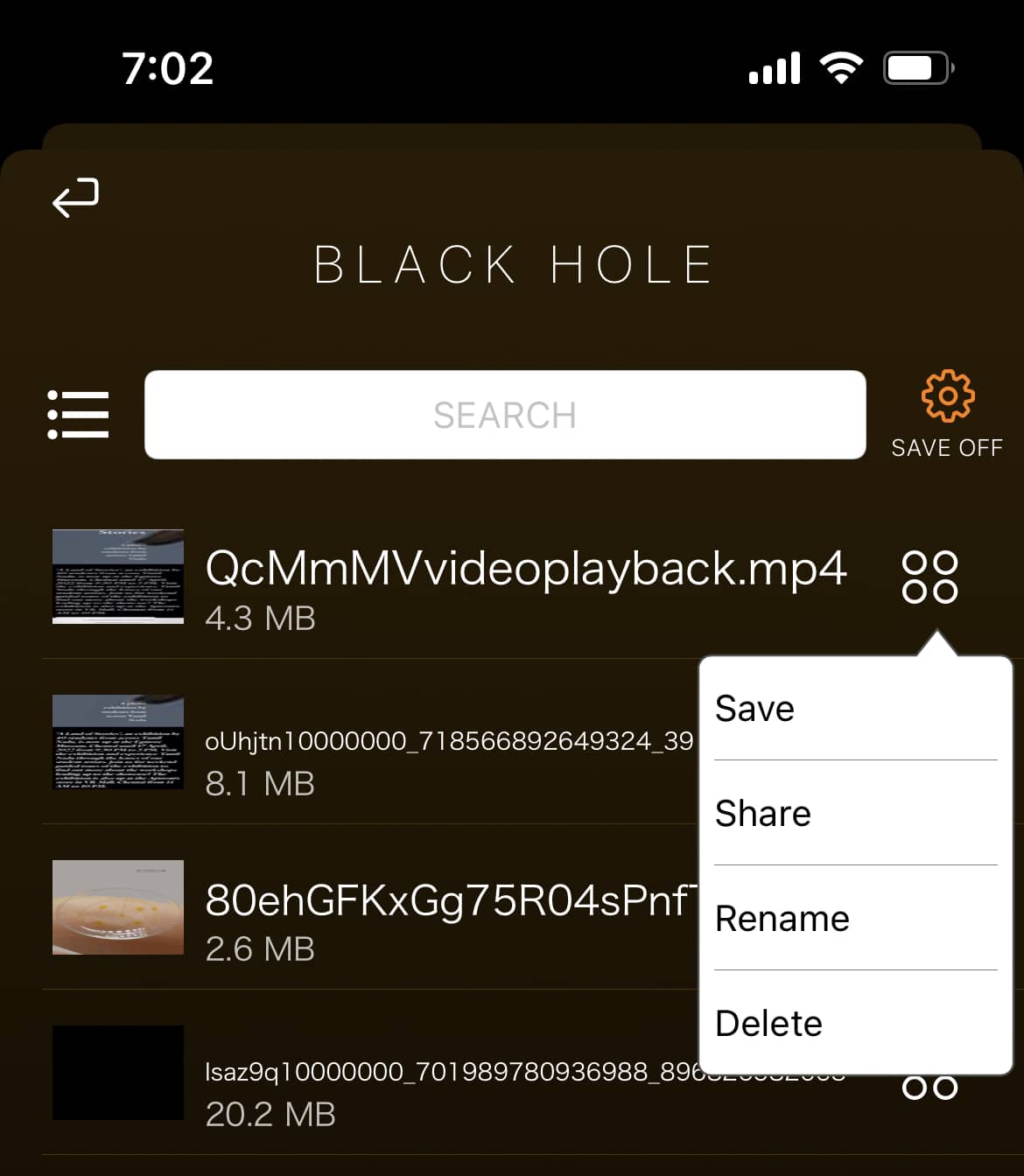 That is all. Access your downloaded video file by tapping on "Files" button within the app. You can move the video to Photos App, Rename them or Delete the file. You can also Share the video directly to your friends by tapping on Share option.
iOS Share Sheet will allow you to share the video directly to your WhatsApp, Instagram, Facebook and Twitter Contacts.
You can refer the Video attached in the end of this article, to know the steps visually.
Download BlackHole Cut App for iPhone and iPad.
Also Read, How to Download Youtube Video to MP3 320kbps HD Audio?
Shortcuts to Download Videos in iPhone and iPad
Since the Introduction, Shortcuts App is one of the very useful feature of iPhone and iPad. Now you can use SIRI Shortcuts to Download Videos from Facebook, Twitter, Youtube and Instagram Reels as well. If you don't want to install any App to Download Videos online, then this Shortcuts will help you to do it quickly and in just few taps on the screen.
This Shortcut will allow you to download youtube videos in 4K and in 8K as well. If the video is available in higher resolution. Else it will select the maximum available resolution and download it to your Photos App.
Loader.to Shortcut
Download Loader.to Shortcut only from trusted sources. Here I have linked Routinehub shortcuts page for you to download it in your iPhone. The developer frequently releases updates and improves the shortcuts since its release. I think, this is a must have Shortcut in every iPhone and iPad, if you prefer to download youtube videos, facebook, twitter and instagram reels quickly.
Let's quickly see the steps involved in using this shortcut.
Step 1: Download and Install this SIRI Shortcut from above link. Allow third party shortcuts to Run from Settings – Shortcuts to enable permission.
Step 2: Copy Link of the Youtube, Facebook, Twitter or Instagram Reels you want to download.
Step 3: Open Shortcuts App and Run Loader.to Shortcut.
Step 4: You will see, that the copied link from iOS Clipboard automatically pasted in the pop up window. tap on "Ok".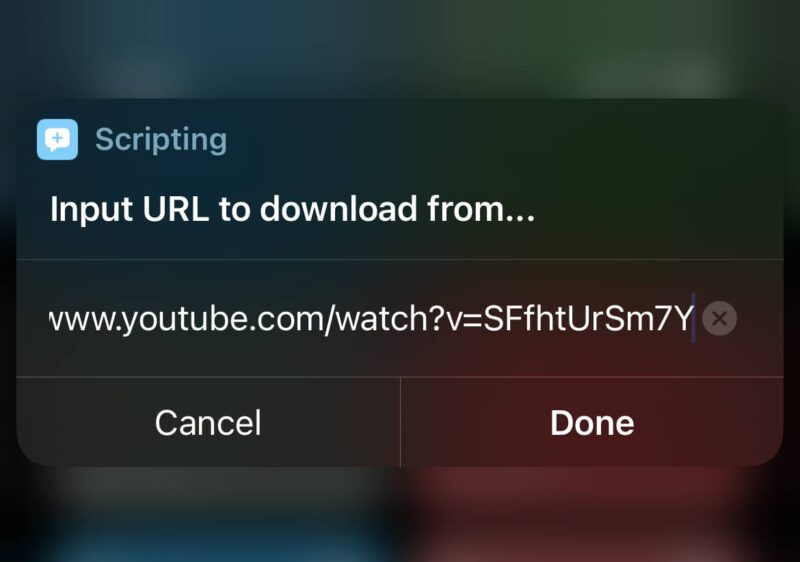 Step 5: Select whether you want to download "Video" or "Audio" of the file you want to download. The shortcut will extract the audio and let you download just the audio file from the link you pasted.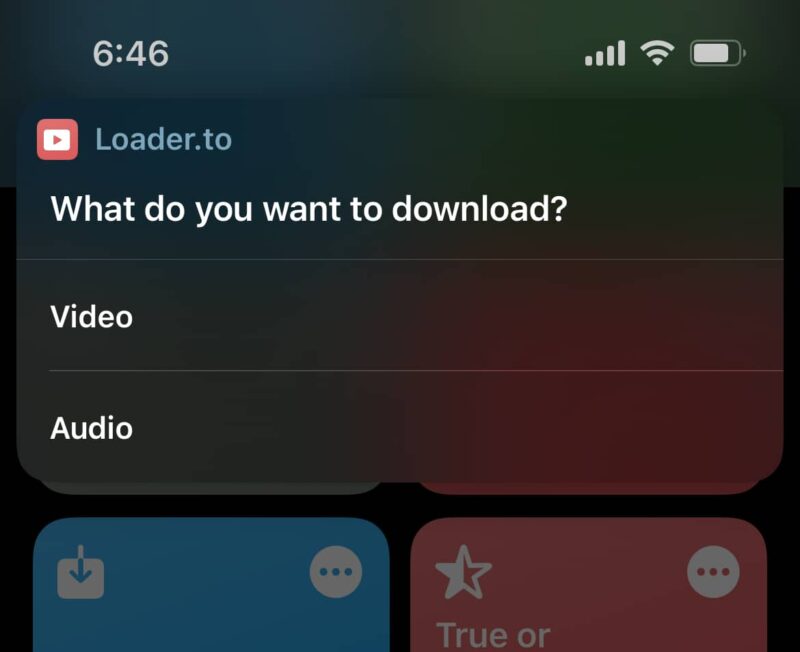 Step 6: In next few prompts on the screen, you will be asked to confirm quality of the video file you like to Download. 8K, 4K, 1080p, 720p, 480p will be your choice of download.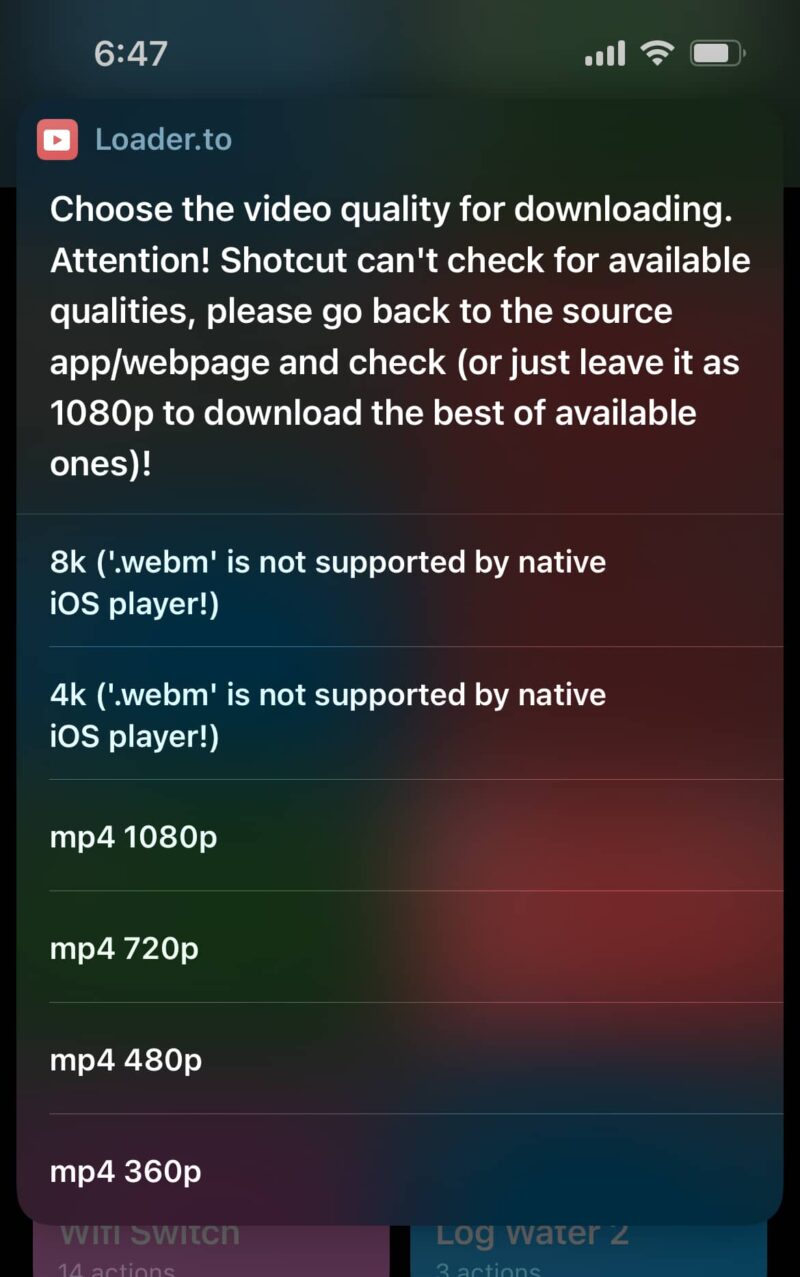 Info: Sometimes, due to server load, you may see loader.to shortcut not working properly. In such cases, we have to wait and try again after few minutes or hours. You may try Blackhole Cut App as an alternative to this SIRI Shortcut.
Also Read, HOW TO: Download Youtube Videos on Mac Without Software ?
Can we Trust this Shortcut? Any Security Risk?
You will see the progress of the download, and once done. Your downloaded video file be automatically stored in Photos App. Shortcuts cannot run independently in iPhone or iPad. Apple have strict privacy policies and permissions in place. You will see prompts to confirm the access to your system folders, photos app and to run this shortcut.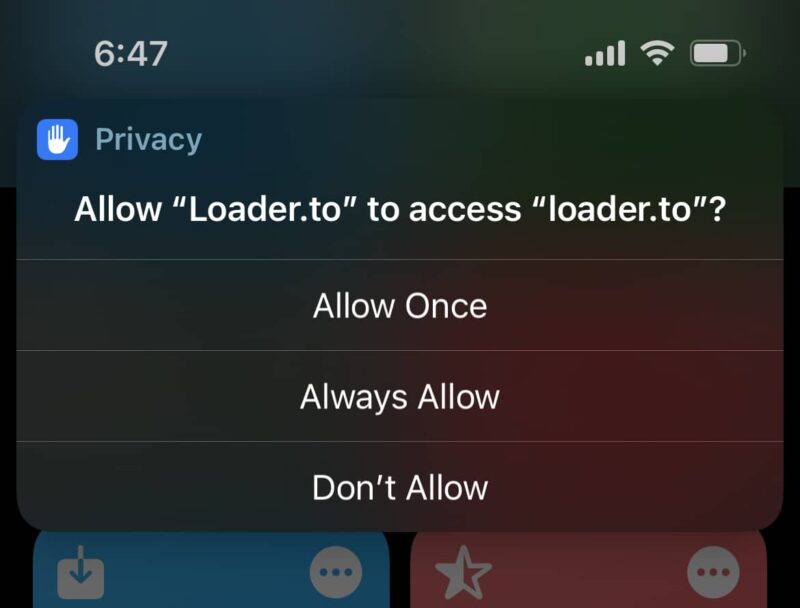 Read them carefully and Allow Once or Always Allow based on your choice.
I hope, the suggested BlackHole App or Loader.to Shortcuts helped you to Download Youtube, Facebook, Twitter Videos and Instagram Reels in your iPhone and iPad. Thanks for reading and have a wonderful day.