Are you facing an error while sending whatsapp status? You can Fix WhatsApp Status Couldn't Send Error when you try to Upload. WhatsApp Status permits users to impart their memorable moments to their contacts as images, videos, text, and GIFs. Imagine a scenario where WhatsApp Status isn't working and all you see is a pop message Couldn't Send. Often many users face this issue on their WhatsApp App for iPhone. 
If you or any of your friends face this issue then employ the troubleshooting steps followed below to Fix WhatsApp Status Error. Many users think this is an internet issue but it is not an internet issue it's the app's bug and it can be resolved with an update until then, try the workaround mentioned below.
Also Read, Free Transfer WhatsApp Chats Android to iPhone [Video]
How to Fix WhatsApp Status COULDN'T SEND Error?

The first troubleshooting step is to check with the status privacy and make sure that your status visibility is set to my Contacts.
How to set your WhatsApp status privacy to My Contacts on your iPhone?
To change status privacy,
Step 1: Open settings on WhatsApp for iPhone.
Step 2: Tap Account and then Navigate to Privacy.
Step 3: Tap Status on privacy settings
Step 4: Select My Contacts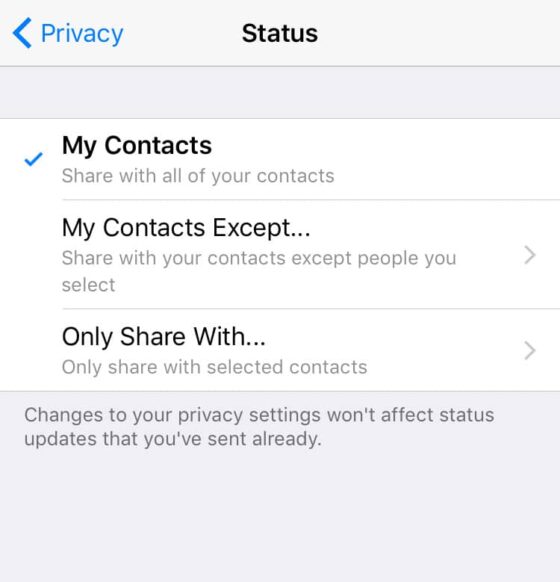 If your WhatsApp status privacy is set to either My Contacts Except or Only Share With, it may lead to the COULDN'T SEND error message. After setting the status privacy to my contacts then try to upload the status again.
Also Read, How to Fix WhatsApp iOS Share Sheet Not Working Problem?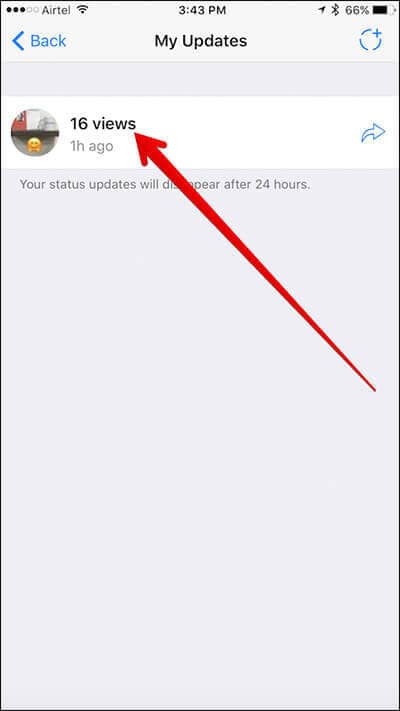 By following this troubleshooting step you will be able to upload your WhatsApp status without interruption.
But, after changing the visibility to My Contacts still, the status isn't uploading and pops an error message? follow another workaround to fix whatsapp status couldn't send error.
How to Fix WhatsApp Status Isn't Uploading after Changing the Privacy?
Even Though after changing the status privacy still, many users will face the same issue, if you weren't able to upload WhatsApp status after changing the status privacy settings, here is another step to follow.
If you need to hide your WhatsApp status from any of your contacts you have to change the status privacy but In this step, you need not change the status privacy or any other settings, don't worry about exposing your status to the contacts you don't want to see, just upload the WhatsApp status directly from your iPhone's gallery.
How to Upload WhatsApp Status Right from your iPhone's Gallery?
To upload WhatsApp status right from your gallery,
Step 1: Open the Photos app on your iPhone
Step 2: Select one or multiple photos you wanna upload to your status
Step 3: Tap the Share icon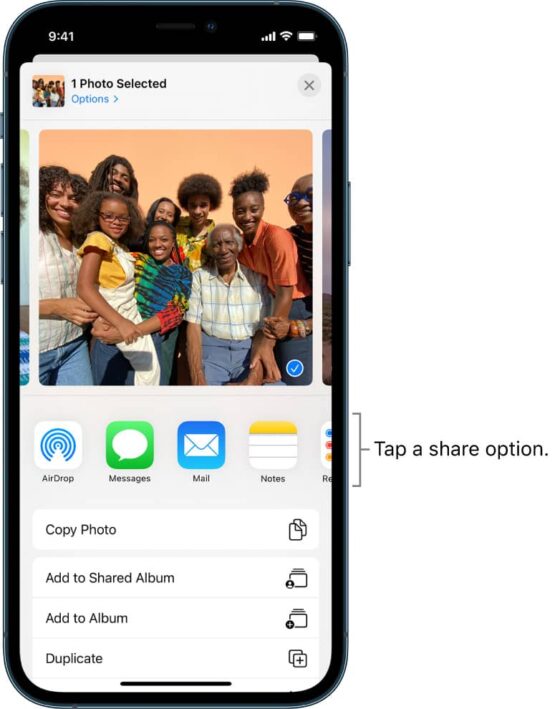 Step 4: Select WhatsApp, and select My Status
Step 5: Upload the status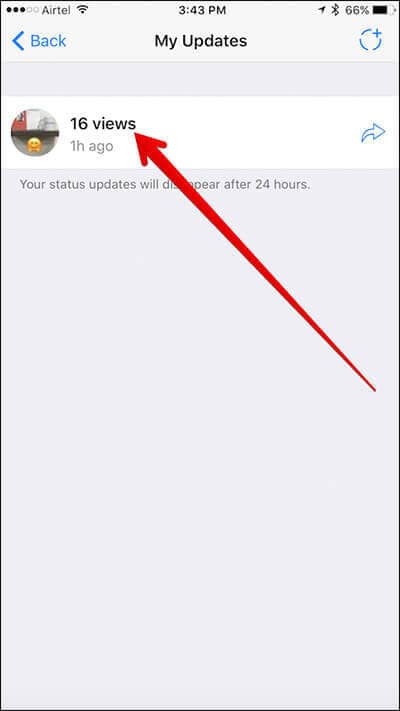 Now you will be able to see your WhatsApp Status is uploaded successfully.
Also Read, WhatsApp Dark Mode Not Working, How to Fix?
I hope this article helped you to Fix WhatsApp Status COULDN'T SEND an Error. Thanks for reading and if you find this post useful, do share it with your friends at Twitter and Facebook. Have a wonderful day.