Is your iCloud Storage Greyed Out on iPhone and iPad? Follow these tips to Fix and Free Up iCloud Storage. Showing iCloud Storage Full Error message on your iPhone could prevent you from storing more files. Let's Fix it.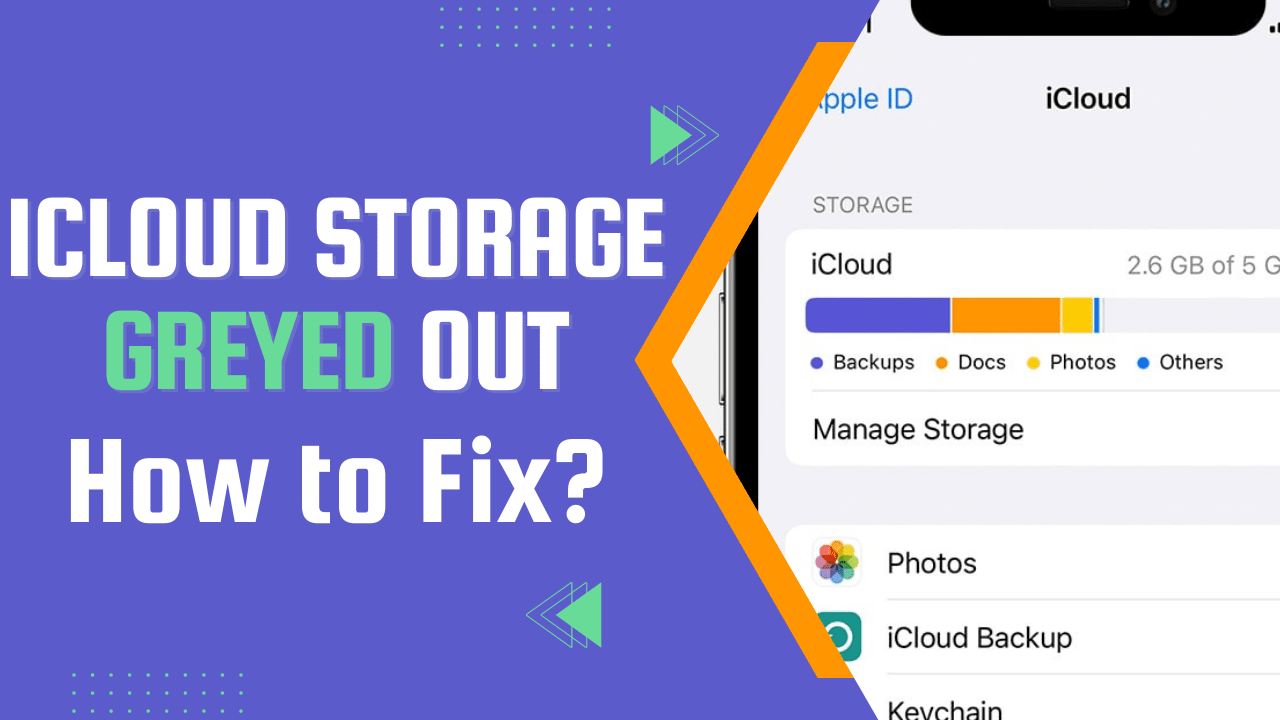 To stay away from data loss, one of the most advantageous ways is to back up your iPhone or iPad consistently. iCloud is a valuable tool for Apple users to store and reinforce information. In any case, once in a while, we could face the issue that the iCloud backup symbol gets turned grey out. It implies that we can't begin iCloud back up briefly.
Also, in our recent post we wrote about "Not All Contacts were Deleted" in iPhone, How to Fix?, If you face similar problems, you may read it.
If you are encountering that kinda issue, then this article will bring you a solution to solve the issue.
Without further delay, Let's dive into the tutorial
The immediate step to take after performing several troubleshooting steps is, making a call to Apple customer care, this was the only method that worked out for several users. 
Try calling Apple Customer care, informing them that your iCloud storage is GREYED OUT and can't back up any item to iCloud. They will perform some setting changes from their side to your account. And that will help you to free up the space and the grey bar will disappear.
What is the Apple Customer Care Number in the US?
For Users who want to contact Apple Customer care from the US, the toll-free number is,
(800) APL-CARE
(800- 275-2273)
If the above number is not working, check Apple Website for the Contact Number. The problem is not with the iCloud Cache or temporary files-related issues, it is related to the iCloud server and only Apple can fix this when more users complain about it in the upcoming days.
They may be able to fix it permanently, you have to call Apple Support, and that is the only workaround I found that was effective for a chunk of users so far.
And another important thing to know is, don't get confused with this Grey bar to the Other Storage that we normally see in the iPhone storage manage section.
And if your iPhone has Other Storage problems if the Grey bar is visible in a higher amount it recommends performing an iPhone update when there is an update available via iTunes. 
That will wash out all sorts of temporary files that occupy more storage in your iCloud, and it will also automatically clean your storage if there is a temporary file that occupies more storage in your iCloud.
I hope this article helped you to understand the iCloud Storage GREYED OUT problem on iPhone and iPad. Thanks for reading and if you find this post useful, do share it with your friends at Twitter and Facebook.
Also Read, Best Flickr Alternatives for Unlimited Photos Storage | Free Cloud Storage Apps
Someone facing a similar problem will be able to solve the iCloud Storage GREYED OUT problem on iPhone and iPad as well.
Here I also attached a video tutorial for a clear understanding,