It's Time to Look out for Flickr Alternatives 2019 for Unlimited Photo Uploads. We Hand picked few best cloud storage services, where some are Free and some are more affordable and cheap cloud storage for Photo uploads.
We also have Flickr Discount Coupon Code to Save 15% on your Total Billing if you decided to stay with Flickr Pro subscription. Continue Reading…
Flickr was acquired by Smugmug in 2018 and in a very disappointing move, they shut down the Free service (literally) by announcing 100MB limit on Uploads. And set a dead line for all current users to either upgrade to PRO plans at $49.99 for first year and $99.99 (Renewal Fee) for every other year.
You may also like to Read, Where to Backup Live Photos Online from iPhone ?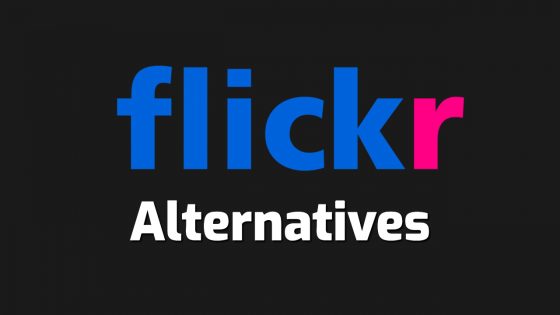 It was very upsetting for Flickr Fans across the world (including myself) and many have even quit their PRO plans from being renewed this year.
Smugmug could have kept the existing tariffs and put certain decent limit on Free users storage. 1000 images & videos limit is super low and people who are quitting have to move tons of GB of images to other services.
From 1TB of Free storage, they could have reduced it to 10GB of Free Storage to compete with many other alternative services that are available today.
Ofcourse, there are very very few Unlimited Cloud Storage services available.
Flickr Alternatives 2019
As i mentioned earlier, there are very few Flickr Alternatives 2019 available. I will be adding more Unlimited Storage and Better Alternatives to Flickr in coming days in this post.

You may also like to Read, HOW TO: Sync and Connect Multiple Cloud Storage Services?
Flickr Photos Deletion Announcement
"*Free members with more than 1,000 photos or videos uploaded to Flickr have until Tuesday, January 8, 2019, to upgrade to Flickr Pro or download content over the limit. After January 8, 2019, members over the limit will no longer be able to upload new photos to Flickr. After February 5, 2019, free accounts that contain over 1,000 photos or videos will have content actively deleted—starting from oldest to newest date uploaded—to meet the new limit."
Flickr Users Reacted to it…
Before proceeding with the list of, here is what existing Flickr Pro users feel about Smugmug's literal kick out of its existing Pro and Free account users form using their service.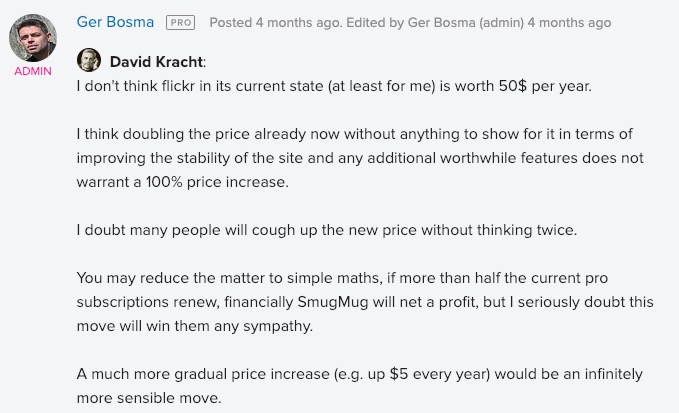 If you are here, then you are obviously looking for some Free Flickr Alternatives to upload your Photos. Unlimited Cloud Storage or Service that you can move all your Flickr data and store them safely.
New Flickr Pricing and Discounts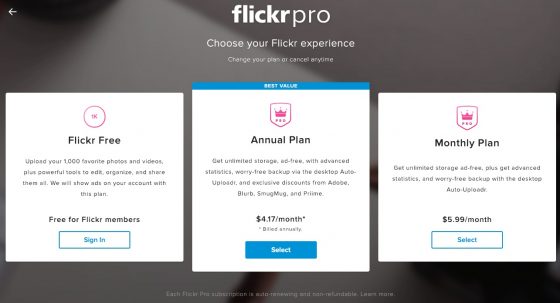 Free Flickr Accounts will have the limit of 1000 Photos and Videos (totally) Limit. Monthly Plan starts at $5.99 per month and if you go for Annual billing, then you will be paying $4.17 per month.
You get Unlimited Photos and Video Storage, Ad Free Surfing, Advanced Statistics, Regular Backups, Exclusive Discounts on Adobe Photography Plans, and few other Service integration as well Flickr Discounts and Offers.
Flickr Discount Coupon Code
You could use the following Flickr Discount Coupon Code to purchase your Flickr Pro package and avail 15% Flat OFF on total billing.