The first iPad 3rd Generation Unboxing video hits Youtube, few minutes ago. Tinhte.vn reserves the full credit for publishing the iPad 3rd Generation unboxing video before its official release. The New iPad released few days ago iPad 3 features and specifications were not that impressive as expected. Apple has called it the New iPad and the apple store check out page says it as iPad 3rd Generation. Apple has also released Apple TV with 1080p support and iOS 5.1 for iPod Touch, iPad and iPhone. When we look at the box of the iPad 3, then it reads as iPad Wi-Fi 4G and this really creates a doubt, whether Apple has changed the name after seeing so many guesses this time that matches with the features, specification and name also.
iPad 3rd Generation Unboxing
We can expect so many iPad 3 unboxing videos in youtube once its officially launched on March 16th, 2012 in United States and various other countries. If you like to know the iPad 3 release date and country list, you may read it here.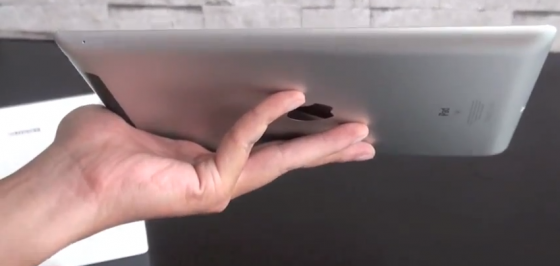 iPad 3 vs iPad 2
The Tinhte blog reviewing person also compared it with the iPad 2 WiFi with 3G model one. iPad 3rd Generation unboxing video will help this time to understand, the people who are waiting and going to wait in the Queue at Apple Store before its launch.
We can expect more videos coming in explaining the features of iPad 3 compared to iPad 2, and what i personally choose is, iPad 2 for the best reading and after apple has reduced 100 USD on iPad 2, to make iPad 2 for cheap price. iPad 2 serves the best to read, surf internet, watch movies and connect with friends through skype and other video calling services.
Its really the best for expecting some great productivity, where iPad 4G or iPad 3rd Generation targets specially for Gamers who need faster processor and more graphics memory. Retina Display may be another advantage still my eyes are able to see excellent pictures in iPad 2 without any problem 🙂 May be i will try iPad 3, after some months or when the next iPad released.
[youtube width="600″ height="344″]http://www.youtube.com/watch?v=9FCm_ggEhPQ[/youtube]
Have a great time and do share this post with your friends and followers across Facebook, Twitter and Google+.