Why is my share button not working on iPhone? Whenever you press Share Icon to access Share Sheet, some iPhone users experience hang problems. We can fix iphone screen freeze problem by following these troubleshooting steps.
Many feel that this happens after iOS Software Update. If that's the case, more iPhone users will experience the same problem. Otherwise, the issue must be specific to your device. Where again, it's a software problem but a temporary one.
Recently, I wrote about, Unable to CHECK for Update or INSTALL Update Error on iPhone, How to Fix?  Before going into the troubleshooting steps, let's discuss the various possibilities that make your iPhone freeze when you hit the share button. 
Why does my iPhone Screen Keep Freezing? 
The issue could arise because of various factors and the way you use the iPhone; we can't pinpoint one reason applicable for all the iPhones that freeze. Still, in most cases, the problem could arise because of poor storage management, which leads to insufficient storage on your iPhone. 
Often users dump all photos, videos, and documents in the storage, which catches most of the storage space. So apps on your iPhone keep crashing and freezing because they don't get enough storage to perform a certain task. Additionally, Here is how to Fix "Set Automatically" Greyed Out in Date and Time Settings.
When you see a Full Storage warning on your iPhone and iPad, don't ignore it. Free up some space to let the system software breathe freely.
And the second common factor would rely on poor network connectivity, which makes your iPhone slower to perform certain tasks, automatically leading your iPhone to freeze and crash.
These are the common reasons that most users should check to resolve the issue; without further delay, let's discuss a few troubleshooting steps that help users to fix iPhone freeze issue.
Free Up Storage on iPhone
As I mentioned, insufficient storage on your device may slow down all your iPhone tasks. So make sure your iPhone has enough amount of storage to clean up your iPhone storage,
Step 1: Open the Settings app on your iPhone.
Step 2: Navigate to General > iPhone Storage.
From there, you can look at your iPhone's storage management and delete unwanted files and documents that hold up a huge chunk of storage on your device.
Step 3: Force close all the background apps.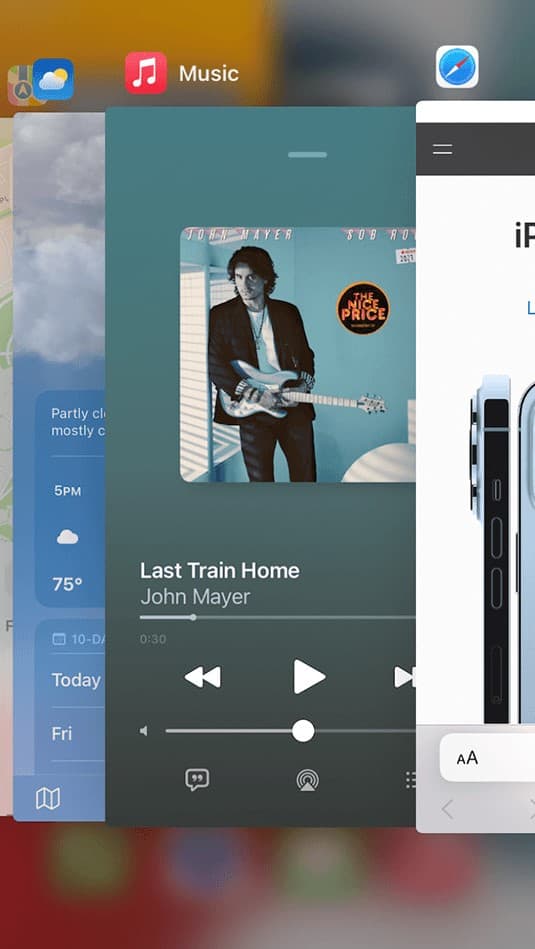 Step 4: Restart your iPhone 
After freeing up the storage and restarting your device, share something with your friends and check whether your iPhone freezes again or not.
Update the App
If your iPhone keeps freezing after using one app, then the problem would be in that application, so delete it and reinstall it once again or try updating the app if you see an update available. 
Recent updates bring bug fixes and improve user experience, so try updating the application often by navigating to App Store > Account > Available Updates.
Update your iPhone
As I said earlier, most users think it is a software update issue; if the problem has not been fixed with the above 2 steps, then update your iOS if an update is available. The software version of iOS may cause the problem, so update your iPhone and try sharing something.
Also Read, How to Delete your Siri Search and Dictation History?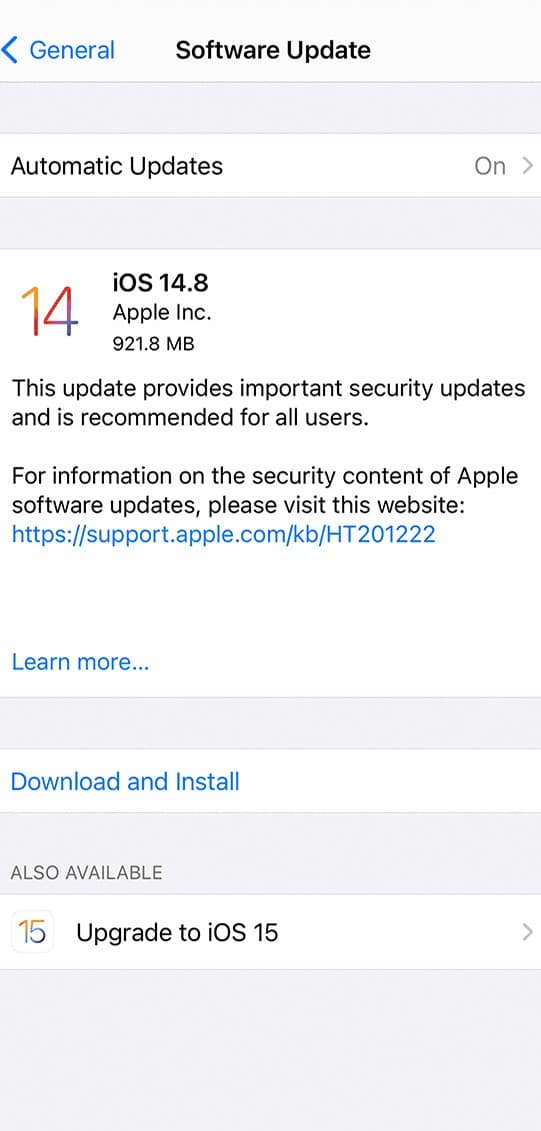 Reset All Settings
If you are configured with any of the settings on your iPhone, then the default one, you may face an iPhone freezing issue when trying to do a certain task, so try resetting all settings to resolve the issue. To Reset all settings on your iPhone,
Step 1: Navigate to Settings > General
Step 2: Scroll down and Navigate to Transfer or Reset iPhone.
Step 3: Tap Reset All Settings and enter your Passcode and Screen Time Passcode.
Step 4: Tap Reset All Settings and wait until your phone gets restart
Also Read, "Trust This Computer" Alert Message Not Showing on iPhone?
These troubleshooting steps also work when your iPhone freezes when trying to factory reset, reset network settings, or sign out of iCloud.
Thanks for reading, and if you find this post useful, share it with your friend's Others who have a similar problem will also be able to fix iPhone freezes when hitting the share button issue.