Want to run android apps and games on macbook, imac or mac mini? Download android emulator for mac that allows you to download android apps and games from Google Play store and run them on your mac os x running computers.
It is easy to install and setup than the android emulator available officially. BlueStacks is a very popular android emulator for Windows PCs and they released a new software to run android apps on Mac OS X as well.
Also Read, How to Run Android Apps on Windows PC?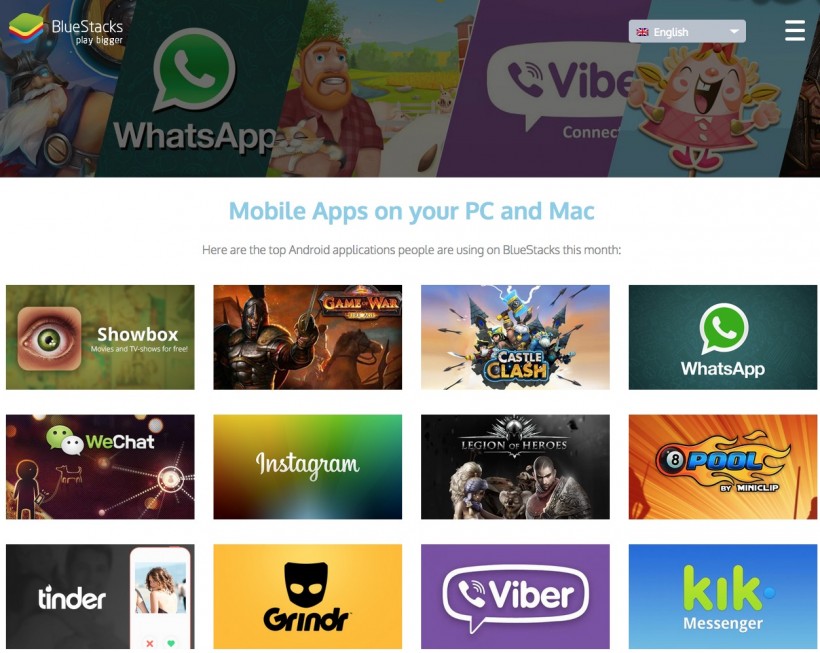 Bluestacks is trusted and used by 90 million android users across the world. Their latest bluestacks for mac makes running android apps on mac super easy. Play all of your favorite android games like Clash of Clans, Subway Surfers, Call of Duty, Modern Combat and so on. Run those android apps like a native application on your Mac with Bluestacks for Mac.
Download Bluestacks for Mac
You can download bluestacks for mac os from official website right now. It comes at 200 mb around in size and setup takes couple of minutes. Remember to download third party apps from their official website and not from any other places to avoid Malwares, Viruses and Security problems.
Start surfing the Google Play Store and download your favorite Apps or Games on Mac and start using them in full screen of your Macbook Pro or iMac. If there is any resolution problems, you can always take the recommended display resolution for that app from Bluestacks to run it smoothly.
Also Read, Download WindowsAndroid by Socketq to Install Android on Windows PC
Bluestacks Android App Player for Mac connects your mac computer with millions of Apps and Games available at Google Play Store. Your Android mobile phone battery percentage will stay good as you can install all of your favorite android games and play it on your Mac computer now in HD.
Bluestacks is always under development, so future updates will bring new feature additions and bug fixes to both Windows and Mac versions.
What are the Apps supported by Bluestacks to run on Mac?
Well, just like its Windows version, you can run any apps on big screen with the help of Bluestacks. Not just games, you can use WhatsApp on Mac, Instagram on Mac and any apps that are available on your Android smartphone can be used on Mac computer.
Start updating photos on Instagram from your Mac computer. Text your friends on Whatsapp using your Mac computer. Bluestacks bring all your mobile tasks at one place.
Bluestacks comes with built-in Play Store integration. You can easily browse the list of available apps in one click and download any Android Games or Android Apps on Mac. Search, Download and Start using the Apps.
It may be late, but Bluestacks for Mac is one big step and looking forward to see more updates that improves its stability and features. Thanks for reading, and if you find this post useful, don't forget to share it with your friends and followers. Have a wonderful day.