We have so many Free Website creating applications and web services across the web. However, there are very limited sets that helps us to create free sites with extra ordinary tools. Here we have one such web app to create a free website or create a blog in few steps. Today morning i was checking new updates in my Google+ profile. Found a great interview done by Robert Scoble from Scobleizer. Its about a new web service that allows you to create and design you free website that looks much professional and never look like a free website.
Jimdo Free Website
Jimdo lets you create a free website under a sub domain which is easy to remember. The ultimate focus of Jimdo is Small Business users who like to have a website for promoting their products and services that they offer. Jimdo gives plenty of free tools to complete the website design task. Your site will be up and running in just few minutes.
Signup Jimdo with no time and get ready to design your website. If you dont like the sub domain method, then you may try out paid packages to get free domain names and more features.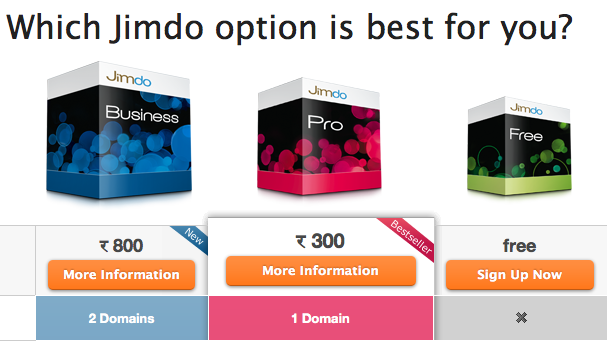 Jimdo Free package is suitable if you are ok with subdomain and 500 MB Storage space. Jimdo Pro and Jimdo Business has some decent upgrades with the space and other addons that you may use for a full flexible website. Jimdo also allows you to use your own domain name if you have one already registered.
Jimdo for Bloggers
If you have a plan to start your weblog then you may use Jimdo to create your weblog for free with enough space and plenty of bandwidth. Jimdo has tools that allow anyone to create and design their own website in minutes. Their instant templates gallery has almost any category of templates and all you got to do is, signup. Jimdo suites well for blogging. You have complete SEO Optimized templates and configurations in place to attract search engines very much.
Drag and Drop Features
You may drag and drop many social buttons and fields to add more features to your website. You may use drag and drop feature to complete the website design very easily within few hours of time.
Templates Galore & Jimdo Website Builder
If you dont like the huge collection of awesome templates for your jimdo website, then proceed with the jimdo website builder to begin designing your own site layout from scratch.
Sell Goods and Softwares Easily
You may sell any software and your services with the default paypal payment mode of integration. Jimdo team is working on to bring more payment gateway option soon. Mean time you can use Paypal as your primary payment solution to receive donations and payments from your visitors and website clients.
Search Engines Love Jimdo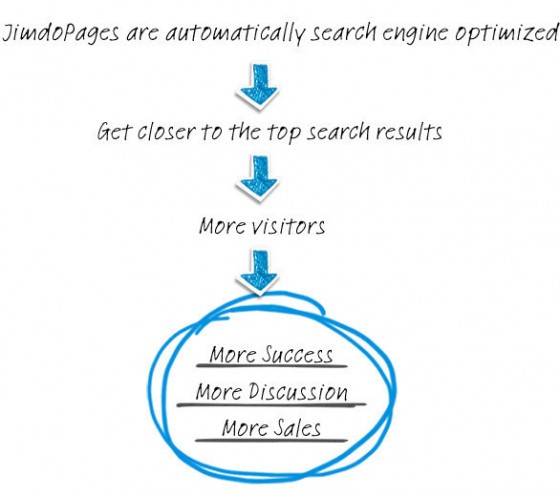 When you hosted your blog or website with Jimdo, you have to focus on the content that you upload and no need to worry about SEO facts much. Your website loads pretty faster as they are using worlds top web hosting services to serve your pages to your visitors. Simply target more visitors and keep on bringing contents to read.
[youtube width="550″ height="344″]http://www.youtube.com/watch?v=y7epQbHqJoU[/youtube]
Smart Phone Ready
Any website that you create using Jimdo will be mobile ready. You dont have to install any special plugin or component to do this. Simply use the inbuilt feature of Jimdo to let mobile visitors access your contents from anywhere.
Give a try with Jimdo and do let us know your new website designed using Jimdo in the comment below. Thanks for reading, and please share this article with your friends across Facebook and Twitter if you like this.