From this month onwards, you can find Top 5 Collections in DailyTUT with various categories and titles. For the first time i am posting here at the end of this month, but from next month you can expect it earlier.
Under the Influence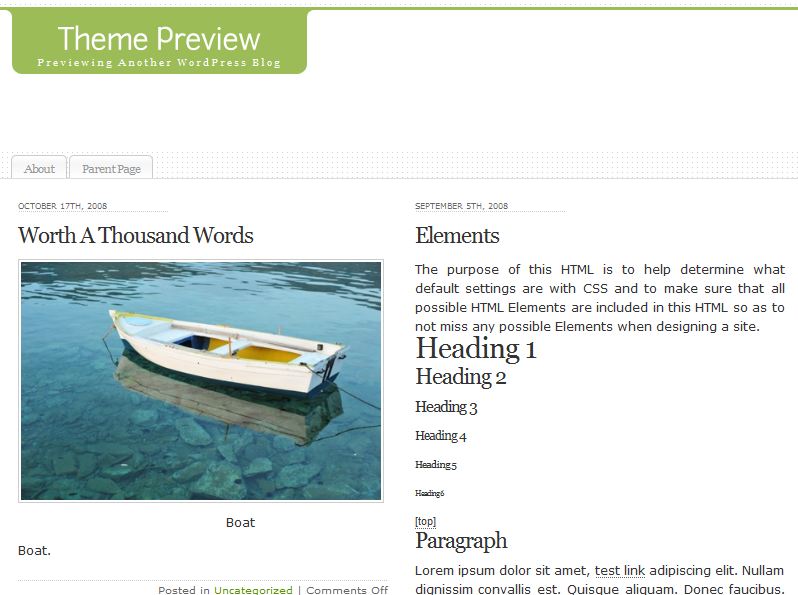 A simple and elegant looking wordpress theme that give more importance to the navigation and contents. The 2 columns allow the visitor to navigate with the contents. Change the font to some better and good looking one to suite the theme very much.
jQ
A Bold and Brisk wordpress theme to show your contents in much clean interface. This has nice look with simple navigation options. Give a try for a demo in source link above and think about downloading it.
Mystique
I use this one for one of my client. A fantasy theme with colorful layout and theme customization options. This has an attractive font style with background colors added to show a fantasy look to the visitor. Really worth trying.
BlueBlock
Again a 2 Column theme that gives more important to affiliate marketing and ad campaigns that you run in your blog. A very good monetizing done already and its your time to test ride it.
iTheme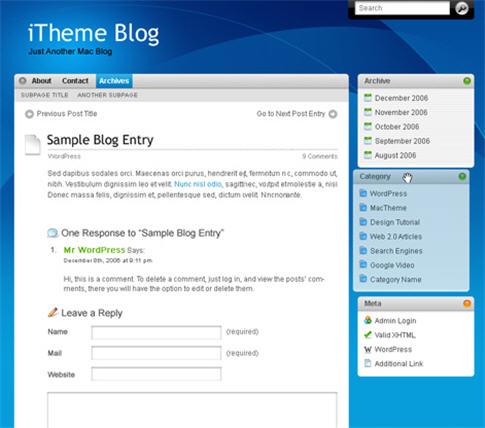 If you are a mac lover, then no doubt, that this theme is for you. The iTheme is so simple and ajaxified to let the user navigation smoother and so blended in the content writing with commenting options. Its a very cool theme and best fit for bloggers who simply focused on programming categories.
See you in next article with more plugins and widgets to use with the theme you select for your blog. Have Fun ! Happy Blogging !