WordPress is one of the best open source blogging platform. It gives plenty of options to customize your blog to make it unique. Compared to other blogging platforms wordpress is the most secured one. That's why more than 50 million sites using wordpress as its blogging platform.
Similar to wordpress, Android is the rock star of mobile platform. It has more than 1 million apps in the android market also Android mobiles are the top selling smartphones in the world. Most of the mobile companies switched to Android from their existing platforms. Samsung and HTC are the leading android developers in the world.
WordPress in Android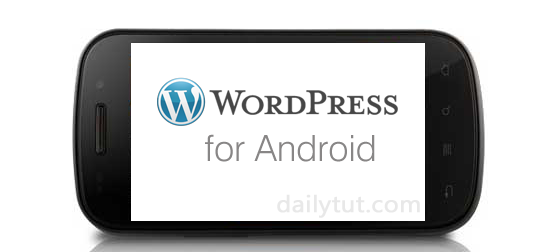 How to use WordPress in Android Mobile ?
1. You need a simple app called "WordPress". Download WordPress for Android from Android Market.
2. Install the wordpress app in your android phone and enter into the app from your menu.
3. Enter your log in details (Username and Password) in the provided area.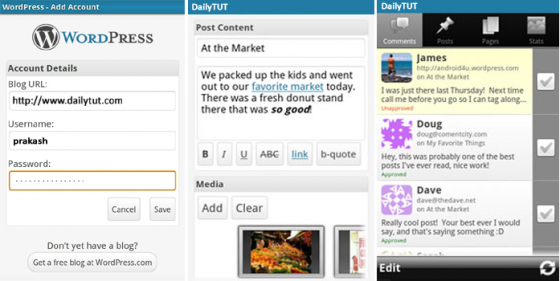 4. After entering your log in details you will be redirected to the dashboard of your blog.
5. Here you can write new posts, edit and approve your comments. It helps you to get updated with your blog on the go.
6. It has a very positive review from the people who downloaded it. Also still now there is no security issues with the application.
7. You can update and keep in touch with your blog on the go.
8. Here is the video from developers to explain the feature of the application.
[wpvideo 73jyWIka]
Thanks for reading. Please drop your suggestions and doubts about this article in the comment box. Happy Blogging 🙂