Facebook is one of the world's most popular social networking websites. It was launched back in 2004 and has grown to have over 750 million users worldwide. Facebook allows users to share content such as photos and videos. Support for built-in video first arrived in 2007 and with the passage of time, this feature has been refined.
How to Download Facebook Videos in HD ?
Facebook now also supports HD (High-Definition) videos, where you can download and watch facebook videos in high quality.  Users can share links to videos on other websites or can upload directly to Facebook, which are played via the Facebook media player.
Facebook, however, does not give its users the option to download videos off the site and neither does it not allow them.  If you want to download videos from Facebook then you will have to look for alternatives provided by other parties. There are many programs, extensions and plugins available for you to download these videos.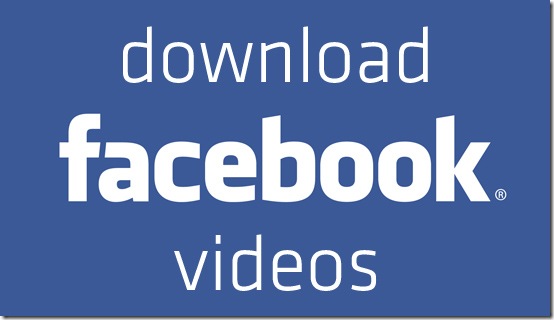 Different browsers have different available integrations that allow videos to be downloaded off Facebook.  There are also programs that allow you to download these videos regardless of the browser you are using. One of these is the 'Video Cache View'.  It's unique because it can support many different browsers and makes things much more convenient. However, when referring to particular web-browser support, each browser has its own list of solutions as will be discussed below.
How to Download Facebook Videos in Internet Explorer
The default browser for windows uses Internet Explorer Cache View and is very simple to run. All that is needed is to find the video with the program while the video has been initiated on the Facebook webpage and it can be downloaded as simple as that
How to Download Facebook Videos in Firefox
Firefox has a vast amount of tools that can be used to download videos. Users will be able to benefit from a bunch of different extensions and plugins.
A well known add-on for Firefox is the 'Download Helper'. It is very compatible with Firefox and runs smoothly. It is easily available, easy to download and install. This will open up a separate window once initiated, after installation, this extension will allow you to download videos not just off Facebook but many other sites as well.
Facebook Video Downloader is the second of many options available on Firefox. It is also very well integrated for use with Firefox. The extension shows links to videos on different web pages on Facebook and they can then be downloaded.
How to Download Facebook Videos in Chrome
Chrome also uses userscripts and its extensions operate very similar to Firefox's. It hence allows videos to be downloaded from Facebook very conveniently. Another option Google Chrome users get the Google Chrome cache viewer. It shows a list of Cache items, videos included and can therefore be used to download videos from Facebook.
How to Download Facebook Videos in Opera
          Opera uses a software very similar Google Chrome's. It is called 'Opera Cache view'. It works the same way as Chrome's extension.
These are the many ways you can download videos from Facebook irrelevant of the browser you are using. This article has hopefully been helpful for you.