It really excites Bing fans. They recently changed their homepage to HTML 5 and started to give some different experience on search homepage. Bing, the competitor for worlds no 1 search engine Google, have brought animated homepage to give new look to its search engine homepage.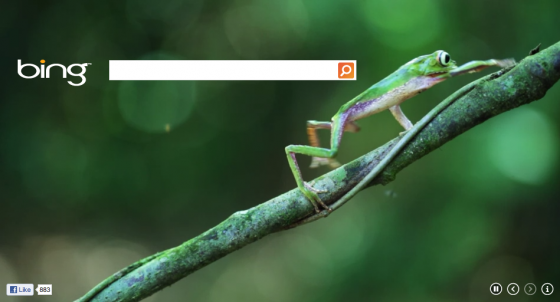 Simply follow the steps given in the video below and users from any other country can also experience how the Bing new html 5 animated homepage will look like.
[youtube width="550″ height="344″]http://www.youtube.com/watch?v=M1bLESb-0Ws[/youtube]
Thanks for reading and please do share this post on Facebook, Twitter and Google+ to tell your friends about it.