Google recently announced its new service called Google Buzz ! You dont have to visit any special url to access this service. It will come right into your Gmail Box to let you share interesting stuffs in real time with your friends and contacts. In between, Yahoo and Microsoft Slams Google as they already running such similar service with the name Yahoo Buzz. So there are some news says, Google copied the concept of Yahoo Product.
Here is the Google Buzz Launch Video
[youtube width="625″ height="386″]http://www.youtube.com/watch?v=yi50KlsCBio[/youtube]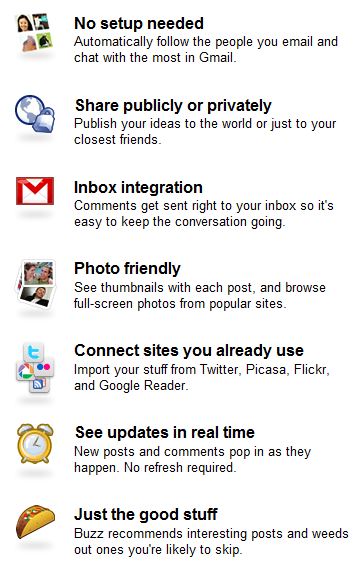 Google Buzz is also available for Mobiles (Smart Phones & High End Mobile phones only).
Whatever, Google is actually targeting its wide range of user base and thats how it announced the service right away in Gmail Box to say "Google Buzz, is now in use by millions of Users" :). There are some news that google is planning to kill Facebook and Twitter by its upcoming services that mainly focuses on Social Networking. Is Gmail going to be an All in One place to access all such services or Google have any more plans to reach the user base ? lets wait and see..