Google Summer of Code GSoC, a global program started in 2004 is dedicated to student developers of colleges and universities of the world for open source software development. This global program is intended to offer student developers stipends for writing codes for various open source projects. The program has varied goals and has accomplished more than 6,000 student's memberships from over 90 countries. A program that inspires development from students, the GSoC is in its eighth year of innovation.
Produce and release open source code
The program focuses on producing open source codes and releasing them through mentoring organizations. Nearabout 180 organizations exist in the database prepared for aspiring students on open source projects.
Mentor young developers for development
As an organization dedicated to open source development, the mentoring and inspiration is provided to students from around the world. The mentoring for applications, project approvals and project completions are given priority. Young students who are enthusiastic would obtain necessary guidance.
Brings new developers and committers together
The GSoC brings together new students into development for producing open source code projects. The students are inspired to pursue their academic challenges. As a community of students, the program has worked hard to bring developers and students within the project.
Exposure to real world software development scenarios
The important goal is to maintain a given level of exposure for various software development scenarios. These scenarios would be based on mailing list etiquette, distributed development and licensing questions. Many more development scenarios and project choices provided can be succinctly followed by students.
Providing organization application resources
With the provision of mentoring and guidance to the students for development of open source projects, there are a number of steps towards completing an application. Following are the application parts where the students obtain guidance:
i Mentoring organization:
The program includes advice to students on the choice of a mentoring organization that provides the necessary guidance. The tips for due diligence to be followed for an interview, the choices for projects and good fit for students are provided.
ii Project choice:
Need for project choices and mentoring students to relieve them from complexity of project designs. Here the innovative and ambitious projects get simplified for students. Thus the GSoC commits itself to these goals as well.
iii Time management:
Teaching students proper time management skills and resources to advice or mentor. Effective time management between the time spared for project completion and project proposal are important and may require effort to gain better results.
Offering information about organization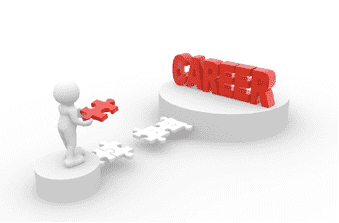 Students and mentors get together, where they would need further information about GSoC. Maintaining a website for the purpose of completing queries and information as input for students is essential. New students in the community are given guidance and relevant information.
Further information
Prospective project choices and project proposal guidance is offered where students obtain specific query resolution that is concise. Numerous student volunteers for many tasks accomplish the information queries and provide help to achieve their goals.
Conclusion
The GSoC as a program benefits the students by bringing them near to development projects that are open source. Students gain further information and succeed with their projects. The google summer of code has become a successful program for mentoring student developers. The enriched goals and mentoring have taken a new turn for the next coming years.
Author Bio: Associated with iPraxa, a prominent IT service provider based out of US and India, Zia Ahmad is an adept technical writer, who has been contributing on various topics related to the web development industry. iPraxa also offers Industrial Training Course to candidates on various programs related to website designing and development.