There are lot of services from Google which gives a lot of support in our daily life. Many internet freaks are depend on Google services for their day to day activities. Previously I wrote about viewing the facebook pages you and your friends liked so far. Now I'm here with an another interesting topic about 15 interesting Google services from different categories. You can find the list of services below.
WDYL (What Do You Love)
WDYL (what do you love) is one of the best service to find different results from Google services related to a particular keyword. It gives results based on google standard search results, videos, translate, google maps, etc. You can choose the results from what do you love. (Go to WDYL)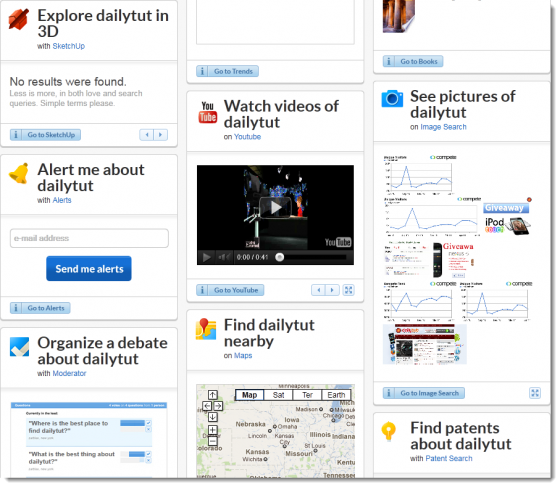 Google Code Search
Google code search gives lot of options in searching open source codes for your blog. You have lot of options to narrow down your search to reach the destination. You can search open source codes like linux, firefox, etc. (Go to Google Code Search)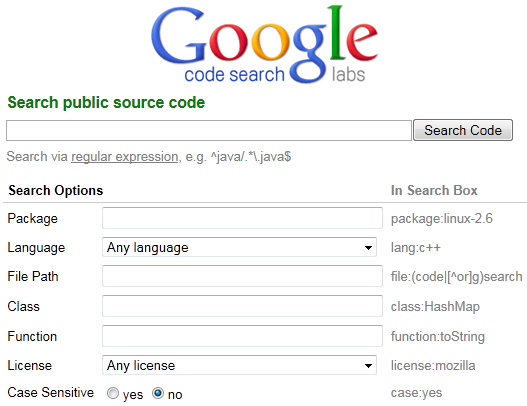 Knol From Google
Knol is one of the best service from Google similar to Wikipedia. Everybody can write and share their knowledge in knol also you can search for the topics you need. It is in beta stage and you can write your own knol using Google account. The author credits will be given to you if your knol is published. (Go to Knol)

Smartsheet for Google Apps
Smartsheet is an application used in Google apps for project management. It gives you some inbuilt applications to manage your projects efficiently. You have options to share the phases of your project with inside and outside the company. You have document editor, spreadsheet, calculator, calender, etc in your smartsheet. (Go to Smartsheet)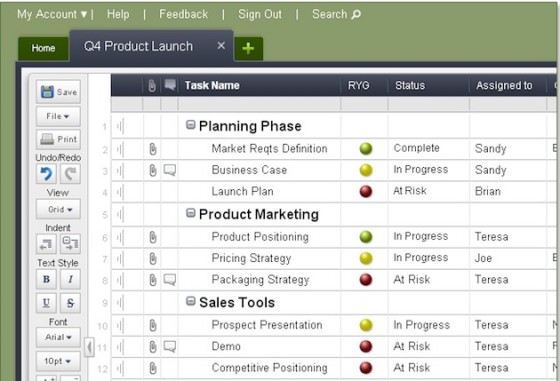 Google Cloud Connect for Microsoft Office
Google cloud connect for Microsoft office gives you a cloud environment to share your documents, presentations and spreadsheets. You can have a secured environment in viewing your document using this service. Also it offers offline editing in cloud for the users which makes the work much more easier. It gives an url to share the documents with your friends or a community of people.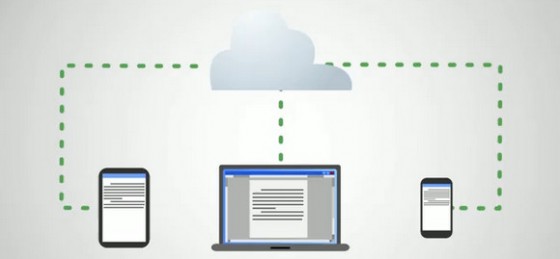 Google Gears
Google Gears enables more powerful web applications in your browser. It enables new features to your web browser and allows some of the online files to accessed in offline. All of your web browser applications won't work offline with Google Gears. Only the applications which carries the code related to Google gears will work offline. (Go to Google Gears)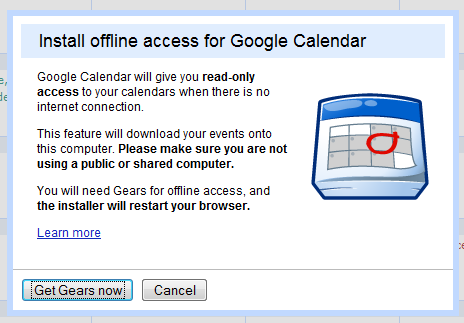 Google Building Maker
Google building maker is a 3D modeling tool for adding buildings to your Google maps. The usage is very simple and you can create your 3D object quickly and easily. Select a city from the map and start making your building. Save your building in the particular location and view it on the Google maps. (Go to building maker)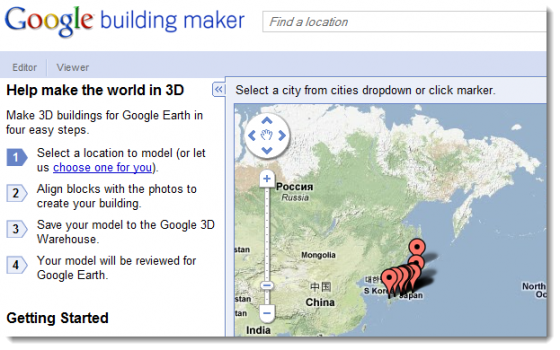 Google Patent
Google organize the world's information and makes it universally accessible for the patent works. You can search the full text of U.S patent corpus and the patents that makes you more interesting. If you have an idea and want to make it as a patent just search and check with the existing models using Google patent.

Google App Engine
Google app engine allows you to develop and host your web apps powered by Google applications. It makes your applications to scale automatically without worrying about your managing your machines. It gives a perfect API support for your web apps and excellent services such as Task Queue, XMPP and Prospective search. (Go to App Engine)
Google Music
Google music is available only for U.S and still it is in the beta stage. Google music is a new service from Google launched recently. It gives a personal playlist for your songs and make your music to be available on cloud. So that you can listen from your PC or phone or any tablets. (Go to Google Music)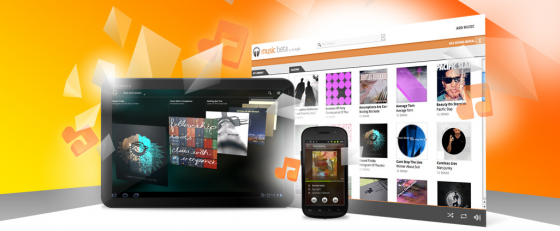 Panoramio

Panoramio is a service from Google which allows you to upload photos to your places in Google maps.  You can organize your photos with different tags in your places. There is a contest running based on uploading photos every month 28 winners has been selected for the best uploaded pics. (Go to Panoramio)
Picnik
Picnik makes your photo editing more simple by the tools in them. You have advanced tools to edit your photos and upload it instantly. Picnik is initially available for free and for full featured access you can upgrade to premium version. You can instantly edit photos from facebook, picasa, flickr, photobucket and also from  your computer. (Go to Picnik)

Open Social
Open Social is a service from Google which provides a common API for social applications across multiple platforms. There are many existing website supporting open social including hi5, yahoo, Ning, orkut, etc. Using Open Social you can create apps that access your social network friends and update feeds. (Go to Open Social)
Google Body Browser
Google body browser is an excellent web application to know about your body. It just gives name of the parts associated with each part of your body (both male and female). You can see the body bones, nerves, skeleton, etc by moving to different stages of your body using this body browser. (Go to Body Browser)
Google Sky Map
If you interested in viewing sky from your laptop or computer here is the service from Google to view entire sky and its objects using Sky Map. It gives different type of options to view objects from sky and you can view the real solar system using this service. These photos are took from satellites of NASA and  gives a real view of galaxy. (Go to Sky Map)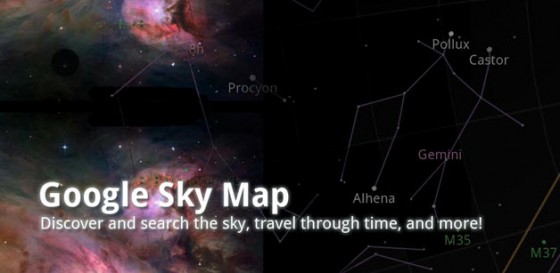 Thanks for reading. Please drop comments and suggestions about the services listed above. Also let me know if I missed any other interesting services from Google.
Please do share this post in Facebook, Twitter or Google+ if you find it interesting.