One of the finest feature of Google Chrome Browser is adding various extensions for productivity and fun. Check out these Google Chrome Productivity Extensions for Taking Screenshots and Creating Shortcuts. Take your browser to next level with these useful chrome extensions.
Screenshots App is a must have tool in a Windows or Mac computer. Google Chrome Extensions makes it a lot easier instead of installing separate app to take screenshots, annotate and share it online. Here are some of the Best Screen Recording Apps for iPhone and iPad.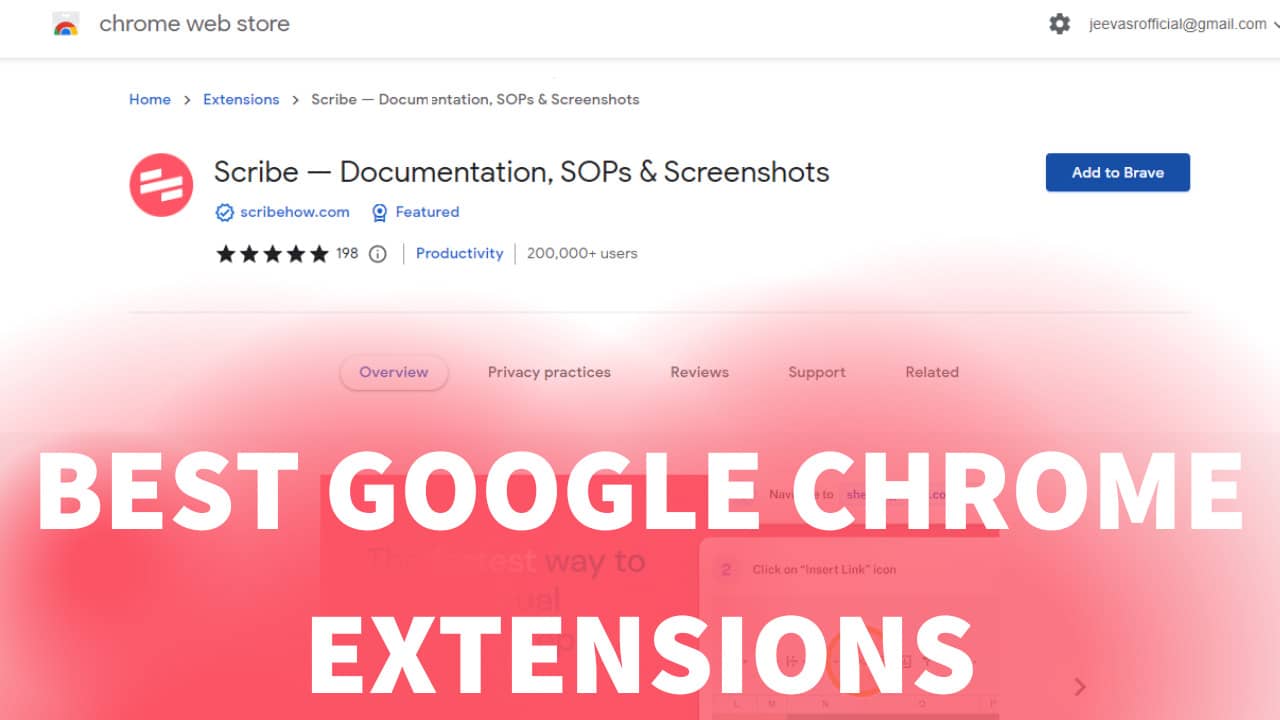 There are many types of extensions for a variety of use cases but I majorly focus on "chrome extensions for productivity". These kinds of productive extensions may greatly improve your surfing experience to the next level, they provide a browser with new functions and capabilities. It was created using well-known web-based technologies including JavaScript, HTML, and CSS. Although an extension has access to its own set of JavaScript APIs, it can also use the same web APIs as JavaScript on a web page. 
Also Read, Useful and Best Google Chrome Extensions for Youtube Users
Google Chrome Extensions for Taking Screenshots and Shortcuts
But, as a Warning and Precaution, do understand, that some Chrome Extensions can also steal your data, alter crucial browser settings, or reroute your searches to dubious websites if you're not careful.
Do check reviews and developers authenticity before downloading and installing any chrome extensions in your computer. Disable any chrome extensions when not in use for long term or you may uninstall it completely.
Scribe – Documentation, SOPs & Screenshot
Scribe is a quick, simple, and effective Chrome add on that I love to use to document and share processes with anyone, anywhere. Even if security is your top priority To guarantee users are authenticated securely, Scribe supports SSO integration.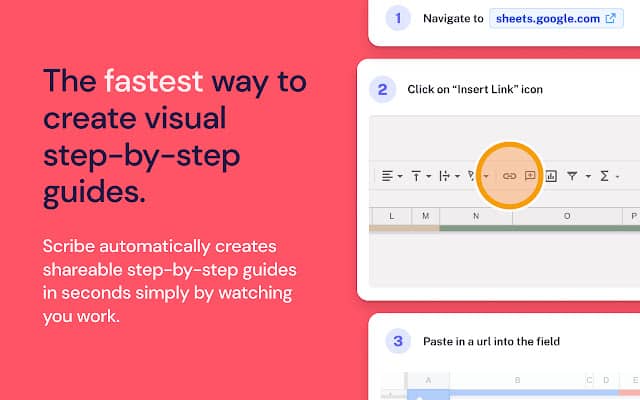 By only viewing your work, Scribe instantly generates shareable step-by-step instructions. And by just clicking the record button, users of Scribe may also record their screen. This cross-platform plugin works with Windows, Mac, and other operating systems. These features are only the tip of the iceberg; there are yet a lot more to come.
Also Read, Best Screen Recording Apps for Mac OS
Customer information is never sold by Scribe to any parties. To safeguard your privacy and data, all data is encrypted both in transit and at rest.
Download Scribe to your Google Chrome Browser
Oslash
With the use of a productivity chrome extension called OSlash, anybody may instantly get the information they need by utilising common terms like "o/roadmap" or "o/daily-standup."Naming URLs and commonly used snippets help teams communicate easily by creating a single source of truth for everything that is significant.
You won't ever have to look for a URL again thanks to simple links like o/sales-presentation or o/error-logs. OSlash enables your team and you to quickly connect with the tools you require to be productive at all times.
Additionally, it enables you to share web pages using straightforward language from anywhere in the globe via Slack, emails, or chats.\
Download Oslash to your Google Chrome Browser
I hope above suggestions about Google Chrome Extensions for Screenshots and Shortcuts helped you to add some productivity tools to your Mac or Windows PC. Will be bringing more useful, productive google chrome extensions in coming days. Do follow our Twitter or Facebook page to know about it quickly.
Thanks for reading and have a wonderful productive day.