Kaspersky Internet Security 2015 is the popular security software for Windows 7 and Windows 8 PCs from Kaspersky Lab. I have used Kaspersky Internet Security since Windows XP and it is still my favorite and best internet security software for Windows 7 and Windows 8 PC as well. Today we also have Kaspersky Internet Security 2015 Coupon Codes for you to save up to 50% from the store price when you buy 1 year or more than 1 year license keys for your office use. Checkout Kaspersky Coupon Codes at the end of this review, but first lets see the feature highlights and how this software going to protect you from all types of Viruses and Threats.
You can read about Kaspersky Antivirus 2015 Review here, if you are looking for basic level and more of an offline protection to your Windows System. For an all-in-one security software, take a look at Kaspersky Total Security 2015 Review and get more additional tools.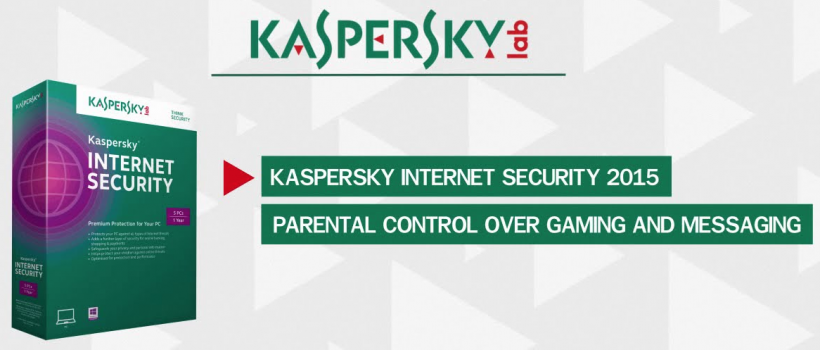 Reinstalling Windows after getting infected with malwares, adwares and spywares is one hectic, waste of time problem that every windows users have come through. Many still spending more time in troubleshooting their PC than working and focusing on their productivity.
A Computer should work for us, but its the other way we are dealing with now a days. We spend most of the time troubleshooting and fixing PC Errors. We work for the computer from the moment we press the Power Button.
Alright, Kaspersky Internet Security 2015 is a very powerful internet security software available for Windows computers. Let me quickly list out the highlights to help you decide and buy Kaspersky Internet Security 2015 License Key.
Reasons Why You Should Get Kaspersky Internet Security 2015
It runs silently, and has strong technologies built-in to protect Windows PC Realtime attacks and threats.
Reduces the Risk of reinstalling Windows OS 99.99% because of Viruses, Spyware and Adware problems.
Kaspersky is light weight and dont consume lot of Memory or Disk Space in your computer, even while performing System wide Scan.
KIS 2015 comes with Real-time virus detection that protects you from Viruses that may be downloaded while you surf the Internet.
It is designed for Computers that connects to Internet frequently or Stay Connected Online, so built-in Firewall protects you 24/7 against Online Attacks and from Hackers as well.
You don't have to worry about being monitored or spy tools that can be deployed at software level.
KIS 2015 alerts you whenever an Intrusion happens while connected to Public WiFi hotspots. So if you frequently use Free WiFi Internet at your favorite coffee shop or other places, then this software is very essential for you.
Performance ensured. Your Computer performance is its top priority and you don't have to compromise that in the name of security. Kaspersky 2015 software has advanced a lot and while protecting you and your family, it also runs when the system is idle and understands user working behavior as well.
There are more reasons i like to highlight, so here take a look at some of the essential features that Kaspersky Internet Security 2015 comes with. This will definitely convince you to choose this premium internet security software over others.
Two-Way Firewall: KIS 2015 has got several default features improved from its older version. Its Firewall is one among them that intelligently monitors both incoming and outgoing packets of your Windows PC. If any suspicious codes detected, it immediately takes action against it by alerting you or itself, depends on the level of threat. Trojans installed in Windows PC initiates the connection from your PC, so most of the Security software allows such connections as it may not look suspicious. But Kaspersky Internet Security 2015 never allows such outbound connections.
Safe Money: Another improved feature that checks whether the banking website you visit is the real one or fake webpage setup by some malicious hackers. This prevents you from entering your Credit Card Information, Social Security Number and other sensitive identity details on hackers website.
Webcam Protection: Its a new addition to Kaspersky Internet Security 2015 software which detects and prevents webcam access by hackers. There are chances, hackers can hijack your Webcam connected to System via USB. KIS 2015 WebCam Protection prevents access to webcam.
Trusted Application Mode: You choose which applications should run. Even though administrator allows access, kaspersky will prevent any unauthorized applications to run in your Windows Computer. Run only Trusted applications in your Windows PC.
Parental Controls: This is one important reason to buy kaspersky internet security over other free antivirus or internet security softwares. You can take control of your Kids computer usage and internet usage. Not just that, it is also possible to monitor what your kids surf in the web and restrict the Internet time and Applications allowed for them to use. Take control and protect your kids from online threats and problems.
I am sure this will convince you to buy kaspersky internet security 2015 today. Each kaspersky license key you purchase also comes with Free Technical Support for 1 year and a Rescue CD which is an optional. Virtual Keyboard, URL Advisor and plenty of other small but essential utilities comes packed with this software. Lets talk about pricing and details to buy.
Kaspersky Coupon Code 2015
Price: $79.95
Discount Price: $59.95
License Key Details: 3 PCs / 1 Year validity
Download Kaspersky Internet Security 2015
Price: $159.90
Discount Price: $89.95
License Key Details: 3 PCs / 2 Years validity
Download Kaspersky Internet Security 2015
Thanks for purchasing one of our premium product. If you find Kaspersky Internet Security 2015 Review with upto 50% Discount Coupon Code on 2015 titles useful, then don't forget to share a word about this with your friends and followers at Twitter, Facebook and Google+. Have a wonderful productive day.