Telegram has become my favorite messenger app after WhatsApp failed to provide iPhone 6 Plus compatible update even after iOS 8 released globally for iOS devices. WhatsApp silently introduced Read Receipts notification feature to all devices, and you can find a post about how to turn off whatsapp read receipts notification here. It wasnt a necessary and expected update by users, still whatsapp delayed the update for iPhone devices and i noticed frequent crashes and the stretched blur whatsapp screen was irritating.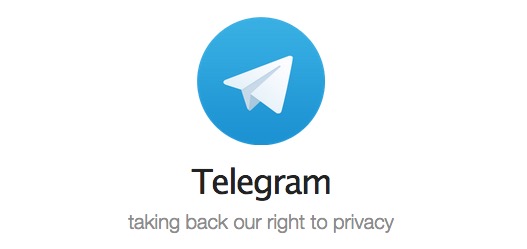 After iOS 8.1.1 released, the next day WhatsApp released a long waited update for iPhone users. Telegram got popular when WhatsApp servers had some downtime last year. The Russian Messenger app quickly gathered millions of new users after couple of time whatsapp servers went offline.
Telegram Messenger
Telegram is a very simple, WhatsApp like messenger but with more flexible and new features over WhatsApp Messenger. Sometime ago i wrote about Best WhatsApp Messenger alternatives, and that was the first time i installed Telegram Messenger on my iPhone 5. The super speed chat message delivery impresses me, ofcourse there is no big difference in speed compared to WhatsApp. Telegram has very similar user interface as WhatsApp, but the positive side is, they frequently update their app in App Store and Play Store to make it compatible and do regular bug fixes and performance improvements as well.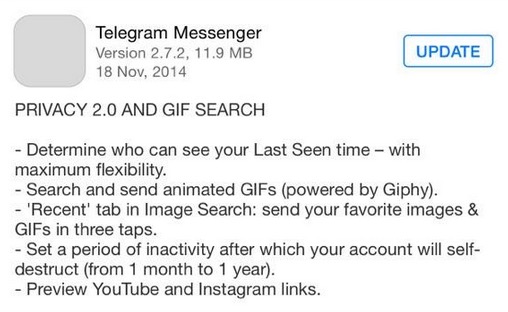 This is one important reason i vote for Telegram Messenger. Even the recent update from them brought some privacy feature additions to let its users take control of "Last Seen" notification.
Telegram Messenger on Mobile
Telegram App is available for Android, iPhone, iPad and Windows Phone. Yes it works on your iPad as well, it dont make your SIM Card mandatory so you can chat with your friends using telegram even from your Apple iPad.
Telegram on PC
This brilliant chat application is also available for Windows, Linux PCs and Mac OS X. You will see all the text messages sent using your telegram messenger on mobile in your computer as well. You can text with your friends without picking up your mobile every time when you sit in front of your computer. This is one killer feature that WhatsApp fails to have directly. There are some WhatsApp hacks available where you can install whastapp messenger on pc with additional applications and some workaround, which is ofcourse not easy for every one. Telegram software for Windows and other major operating systems makes it easier for users.
Telegram on Web
Yes, you can now chat with your friends in telegram without even installing any software or application on your Windows, Linux and Mac OS X computer. Simply visit Telegram Web Edition, Webogram (https://web.telegram.org) and login using your mobile number. Telegram Web Messenger sends a verification code to your telegram app installed on your mobile. Enter the verification code and it will fetch all the telegram messages associated and available on your mobile to web based telegram application.
If you are using Google Chrome, You will also get interactive notification when your friends reply. Simply enable notification by clicking on "Allow" when it prompts at the top after logging you in to the Web Messenger.
So what do you think? Are you already a fan of Telegram or planning to switch from your existing Messenger App? Most of us have a smartphone these days, so it wont be a problem in making a switch. Do share your views in the comment box below. Thanks for reading and have a wonderful day.