Apple announced the iPhone 15 event to be held on 12th September 2023. Based on the event invite published on the Apple event website. Here are the wallpapers you can download for your iPhone.
You can Download iPhone 15 Wallpapers for Free from our Wallpaper Store website.
Also, browse other creative, high-resolution, depth effect-enabled wallpapers for your iPhone on the same page.
These wallpapers will look great on your iPhone Lock Screen. Don't forget to check our recently added iPhone Lock Screen Wallpapers with Peacock and Flowers concepts too.
The much-anticipated Apple event on September 12th is just around the corner, and the excitement is palpable. This year, the tech giant is expected to unveil several new products, including iPhone 15, iPhone 15 Plus, iPhone 15 Pro, and iPhone 15 Pro Max.
These releases promise groundbreaking updates with fans on the edge of their seats. As the event draws closer, we've created exclusive wallpapers based on the intriguing event invite. But first, let's dive into what we can expect from this flagship event.
Also Read, How to Fix your iPhone Won't Connect to Wifi Problem?
USB-C Finally Makes Its Way to iPhones
One of the most exciting leaks is that all new iPhone models will feature a USB-C port. This is a significant change and a long-awaited update that will streamline charging and data transfer across Apple devices.
The rumor mills are also abuzz about the new AirPods Pro 2nd Generation comes with a USB-C port, signifying Apple's potential shift towards universal ports.
Elevated Design with Titanium Frames
Staying true to its reputation for luxury and quality, Apple is expected to introduce the iPhone 15 Pro and iPhone 15 Pro Max with titanium frames instead of the stainless steel frames seen until last year. Not only does this make the new models look even more premium, but it is also likely to reduce the phone's weight, making it easier to handle.
The event invite itself is a topic of much speculation and intrigue. Adorned in shades of blue and gray, it gives subtle hints about what's coming. Titanium clues hidden throughout the design add to the speculation that the new Pro models will indeed feature a titanium frame.
Also Read, How to Use Free Microsoft Office on iPhone and iPad?
Storage and Pricing: What's New?
The rumor mill suggests that Apple will up the ante by starting the base storage of the Pro models at 256GB, compared to the 128GB offered in last year's iPhone 14 Pro models. Along with this, there's chatter about a potential $100 price increase for the Pro models, emphasizing the expected premium features.
Exclusive iPhone 15 Event Invite Wallpapers
Inspired by the event invite, we created a wallpaper series for Apple enthusiasts. These wallpapers embody the elegance and innovation that Apple promises, and they're the perfect way to gear up for the big reveal.
Also Read, 10 Reasons to Download ScreenFlow, Is it Worth the Money?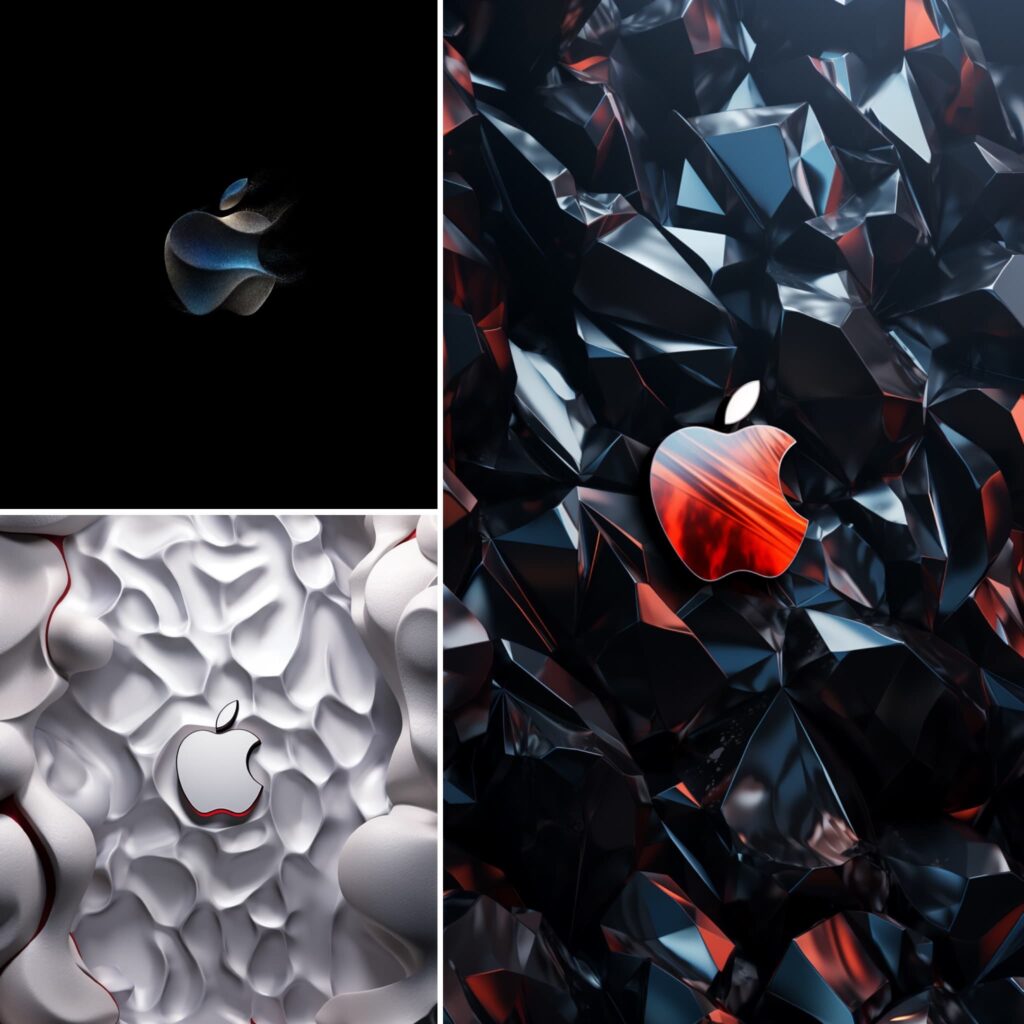 In conclusion, this year's Apple event promises significant upgrades and features that could redefine the smartphone landscape. From USB-C ports to titanium frames, the new models are expected to bring in a wave of technological advancements. With just a few days to go, the excitement is building up.
Don't forget to download our exclusive wallpapers to add to the buzz! Have a wonderful day.