Is your iCloud Sync not working on your iPhone, iPad and Mac? The ability to sync data between devices on iCloud has recently been disabled even though it used to sync normally earlier. Don't worry; we can determine the issue by following various troubleshooting steps.
Earlier, it was working normally. All of a sudden your iCloud Sync is not working between iPhone, iPad and Mac Computer? All you have to do is to follow each troubleshooting step and look which one helps you to sync data on your iPhone, iPad, and Mac. If you have problem with iCloud Drive, then do read our How to Fix iCloud Drive is Loading Error on iPhone and iPad? to get it fixed.
iCloud is truly amazing when it comes to providing secure and reliable sync across Apple Devices. You can seamlessly switch from one Apple device to the next without being lost or experiencing significant change. 
However, that doesn't mean iCloud isn't with practically no imperfections. As of late, countless iPhone, iPad, and Mac users featured iCloud sync issues in varying degrees. On the off chance that you also have confronted or are confronting iCloud syncing issues on your Apple device then at that point, here are the tips to fix them.
Also Read, Unable to CHECK for Update or INSTALL Update Error on iPhone, How to Fix?
How to Fix iCloud Sync Problems?
#1 Restart your Device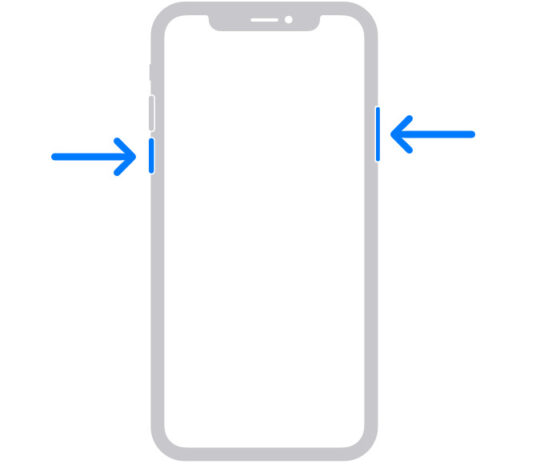 The first troubleshooting step toward the trail behind you dealing with this issue is to Restart your Device. It very well may be a software bug or network issue in your device, so it is prescribed to restart your iOS, iPadOS, or macOS and afterward take a stab at syncing your data to iCloud.
#2 Log out your Apple ID and Log In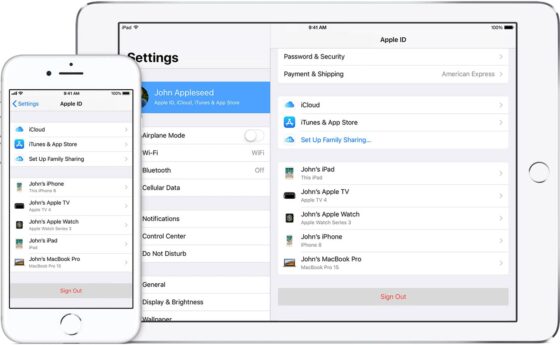 If restarting your device doesn't bring a solution try to Log out of your Apple ID and Log in later after some time. To Log out of your Apple ID on your iPhone and iPad: Go to Settings App > Navigate to your Profile > Tap Sign Out.
To log out of your Apple ID on your mac computer: Go to System Preferences > Click on Apple ID > Click on Overview > Click Sign out.
#3 Enable iCloud for your Apps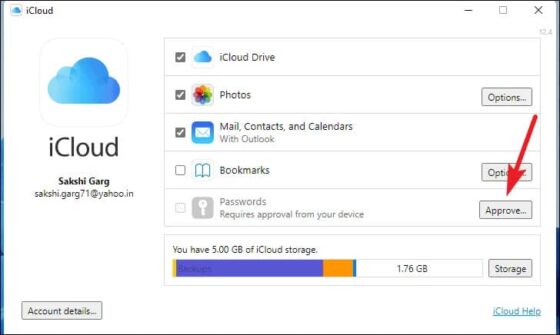 When you haven't enabled iCloud for installed applications you can't sync app data to your iCloud, so make sure you have enabled iCloud for the app that you want to sync.
On your iOS device, go to Settings > Tap Your Profile > iCloud and ensure the application you need to sync is enabled for iCloud. You can likewise take a stab at flipping this off and back on to restart the sync cycle.
Applications that approach iCloud on macOS will show up under System Preferences > Apple ID > iCloud.
Also Read, iCloud Storage GREYED OUT on iPhone and iPad, Why? How to Fix?
#4 Update Software
Having outdated software on your Apple device will lead to a few software issues one of them is syncing issues on iCloud. So try to update your Apple device when there is an update available.
Updating your device will bring bug fixes and also improve user experience, to update your iPhone and iPad: Open the Settings app on your iPhone > General > Navigate to Software Update.
To update your macOS: Go to System Preferences > Software Update and install any pending updates on your mac.
#5 Enable Cellular or Mobile Data Access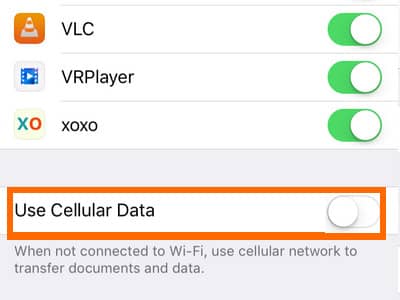 Disabling cellular access to the app may lead to sync issues, when you are not under a WiFi circumstance you need cellular access or mobile data to sync data to your iCloud,  to allow cellular access on your iPhone and iPad: Open Settings app > Navigate to Mobile Network and make sure the app that you want to sync is enabled cellular data to backup and upload.
If the slider is turned off then the app is not enabled to use cellular data, the sync will happen only using a WiFi network.  
By utilising these 5 Troubleshooting steps you will be able to Fix iCloud Sync Problems Between devices. Also, if you have problem with enabling cellular data, do read How to Fix "An Update is required to use cellular data on this iPhone? to fix the problem.
Thanks for reading and if you find this post useful, do share it with your friends at Twitter and Facebook. Someone who have similar issue will also be able to Fix iCloud Sync Problems. Have a wonderful day