iPassword
iPassword is another free password manager app for iOS devices which securely stores your Password Credentials, Website Logins, Addresses and Form data for auto filling purposes. Autofill your usernames, passwords and web forms without spending time on the small keyboard on your iPhone. Enter it once and let iPassword Manage your account login details for faster access in future. Faster access and all you should remember is your Master password.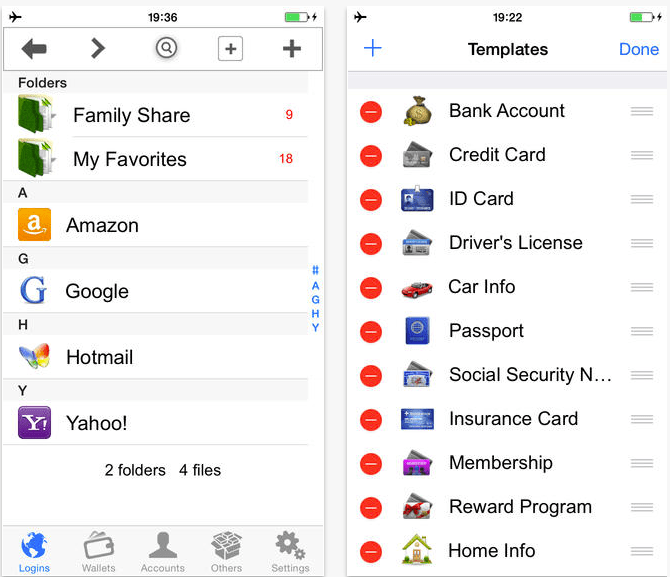 Military Grade AES 256 bit encryption that protects your confidential information and stores passwords only offline in your device. iPassword also supports Folder Lock, Browser Lock, Dot type Lock feature. You can organize your files offline in your device better by creating folders and sub folders.
iPassword has plenty of features that you will find very useful to save your time and money. Recent update brought iCloud & Dropbox Sync addition. Also iPassword is now optimized for iOS 7.
Download: iPassword from iTunes App Store