Rumors and Leaks about iPhone 12 are not new. It has started even before iPhone 11 (2019) official release in the beginning of 2019. I am really excited to see an iPhone 12 or 2020 iPhone with iPhone 5 like design. Flat Sides or Chamfered edges like iPhone 5 will be awesome.
Alright, i am really exaggerating. It's going to be flat, but not exactly as iPhone 5 like Design. Possibly, iPad Pro 11 inch like Flat edges which will look gorgeous in hand.
It's been 3 years since the release of iPhone X with notch design. Apple is known for refreshing its product line up (most of them) design wise after 3 years time.
Notchless iPhone design is going to be the next rockstar as we all know. But how far apple will take to bring that to their store shelf, remains a big question.
Latest leaks from one of the trusted source, Japanese blog Macotakara claims that they have had access to 3 mock up designs of 2020 iPhone models. Which confirms KGI Security analyst, Ming-Chi Kuo's claim that this year iPhone models will get flat design in the sides.
Based on the leaked iPhone 12 CAD design files, macotakara created mockup units of the iPhone 12 models with display measurements of 5.4 inch, 6.1 inch and 6.7 inch display size.
Apple may kill the 5.8 inch iPhone model and make a smaller version of 5.4 inch iPhone 12 Pro this year. Then there is 6.1 inch iPhone 12 which will be the successor to iPhone 11. 6.7 inch iPhone 12 Pro Max with larger display area is another surprise in this leak.
Macotakora's iPhone 12 leaks didn't show the 6.1 inch low spec and low cost model as claimed by Ming-Chi Kuo. It is possible that there will be two 6.1 inch iPhone 12 models this year with lower hardware specification and may fit into low cost segment. One with OLED Display and another with Liquid Retina (LCD) Display possibly.
Also Read, Fix "Estimating Time Remaining…" Error in iPhone and iPad
All these rumored iPhone 12 models will come with Sub-6 only or Sub 6+mmWave 5G built right into it. Only the rumored iPhone SE 2 or iPhone 9, expected to be released in March 2020 will come without 5G Feature.
People were eagerly waiting for a notchless iPhone 12, but based on the latest leaks, it looks like apple will not let the notch to go away. After their Q1 Record Breaking revenue sales, Apple will continue dominate the market, if they release successor to iPhone 11 models this year with same or little lesser pricing model to the world. Instead of releasing all OLED models, it still will work out for Apple to improve the Liquid Retina slightly and slapping it on the iPhone 12 low cost model.
Majority are concerned about the iPhone SE 2 or iPhone 9 release this year. It is going to set a new record in their sales graph, if its priced right and released as expected on time.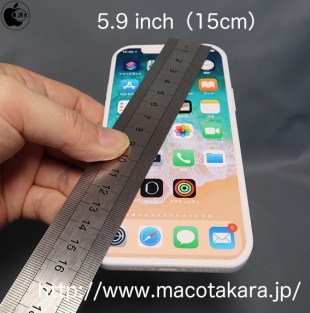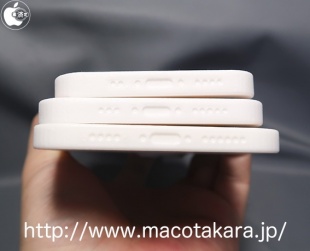 So, what do you think about the latest iPhone 12 Leaks and Rumors? Feel free to share this post with your friends at Twitter and Facebook. Leave a comment if you think Macotakora Prediction and Leaks looks promising to you. Have a nice day.
You may also like to Read,