Jolicloud is a portable cloud based operating system. Using Jolicloud you can access your applications and data anywhere in the world. You can access data either from your computer or from the cloud storage. The applications which you choose will be automatically stored in the cloud. First it was introduced as a separate operating system for desktop. Later they gave an option to integrate Jolicloud with Google Chrome, Firefox and Safari. Either you can install Jolicloud on your desktop or you can integrate with your browser.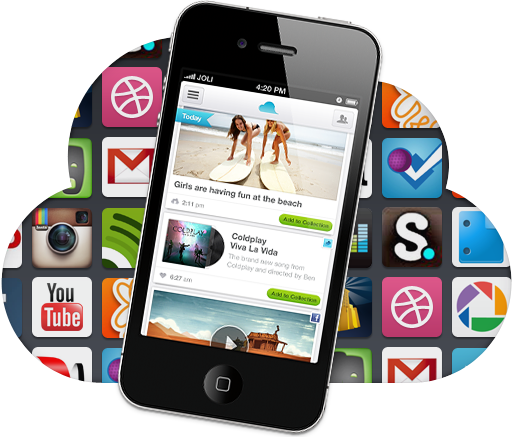 Jolicloud iOS App
On April 30th Jolicloud was launched in the App Store for iOS devices. It became portable when it was introduced to integrate with browsers. By that time the Jolicloud team has announced that soon it will be available for iPad and Android devices. Now they launched Jolicloud for iPhone and iPad. Soon it will be available in Google Play for android devices. Lets have a look about using Jolicloud in your iPhone and iPad.
How to Use Jolicloud on iPhone and iPad ?
Step #1: Go to the App Store from your iPhone or iPad and search for Jolicloud or Click here to download it. The application is available for free.
Step #2: After installing it in your iPhone or iPad , you have to login using your Facebook account. If you don't have a Facebook account you can sign up for Jolicloud using your email id.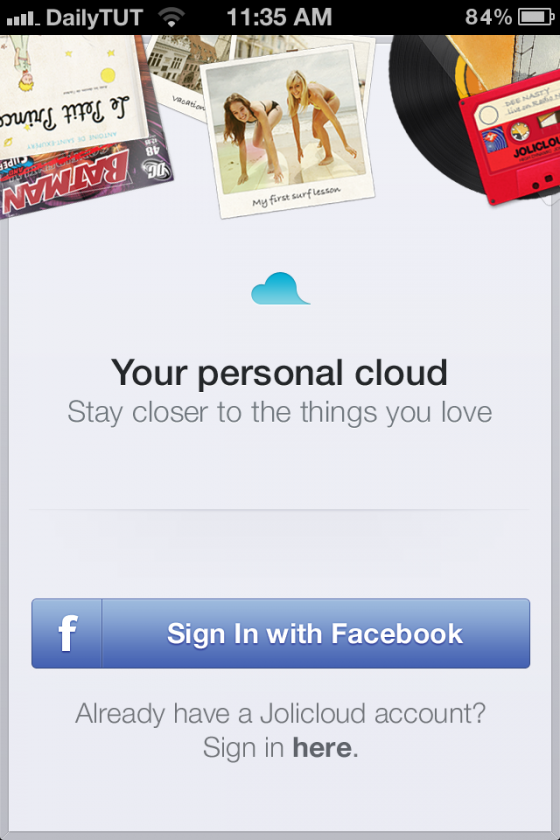 Step #3: If you login using your Facebook account, Jolicloud will crawl your recent photos from Facebook automatically.
Step #4:Not only the Facebook account you can integrate your Twitter, Instagram, Flickr, Picasa and Tumblr accounts with Jolicloud.
Step #5: After integration it will automatically crawl all the images, videos and Audio files from those accounts. You can have a collection of all your stuffs in a single place.
Step #6: Also you can add friends from all the above mentioned sites. So that you can see all the photos and  videos shared by your friends in Jolicloud.
Step #7: Not only from iOS devices you can view these stuffs from your browser from www.jolicloud.com/me. All you have to do is use the same Facebook account or mail id to login into this website and access your Jolicloud account from the computer.
Step #8: Also you have a separate folder called collections where you can have your favorite stuffs from all the above mentioned websites. This will help you to access your favorite stuffs from anywhere in the world.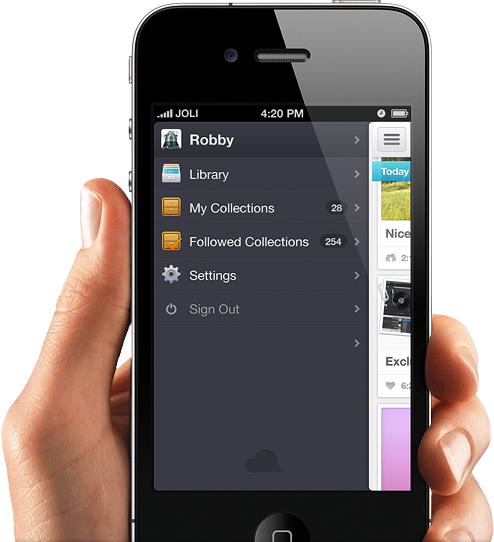 Comparing to other cloud based operating systems, Jolicloud has plenty of unique features. A cloud based operating system for a desktop is a brilliant concept for that Jolicloud is a best choice. Without using your internal memory you can enjoy all the web applications and desktop applications in a single place. We expect soon Jolicloud will introduce the concept of using all the desktop applications on mobile phones too. Give a try with the new Jolicloud in your iPhone and iPad and share your experience with us in the comment box.
Also Read,
Thanks for reading and you may now share this post with your friends and followers via Facebook, Twitter and Google+.