If you have wordpress installed in your website and have an idea to sell some products online then WP-Ecommerce is for you. Selling of product, services and collecting fees happens right from your blog homepage. The developers focused on its aesthetics, usability and presentation very much. Checkout the features of WP-Ecommerce.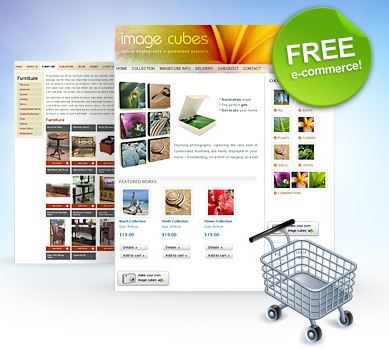 Flexible coupon/discount pricing rules
Product specific sales
Quantity discounts
Free shipping options
Multi-tier pricing for quantity discounts.
Search Engine Friendly URLs
New Products widget
Cross-sells on product pages
Google Site Map
Uses the popular "Share This" button for easily promoting your products on popular social networking sites.
Integrates with Facebook Marketplace
Integrates with Google Base
Integrates with Campaign Monitor for advanced email marketing
Integrates with Intense Debate for shared comments
Mail Chimp integration coming soon
The plugin has so many SEO friendly options. Payment gateways like authorize.net, paypal, google checkout and so many are integrated. Catalog feature makes the product display much intuitive. Search using your plugin menu inside dashboard or install it manually by uploading it to the wp-content/plugins folder.
Checkout the list of features in official website Getshopped. Download from WordPress.