We continuously work to bring new and advanced responsive Joomla templates to complement our visitors. This time we thought to develop a free Joomla e-commerce template, "Petshop" which is very flexible and loaded with tons of cool features to start your shopping website instantly.
If you are looking for creating a petstore or any shopping website, then this template will be the best solution. Joomla is a very popular open source content management system and we love the platform as much as you do. Petshop Responsive Joomla Ecommerce Template is our new addition to our free joomla responsive templates collection.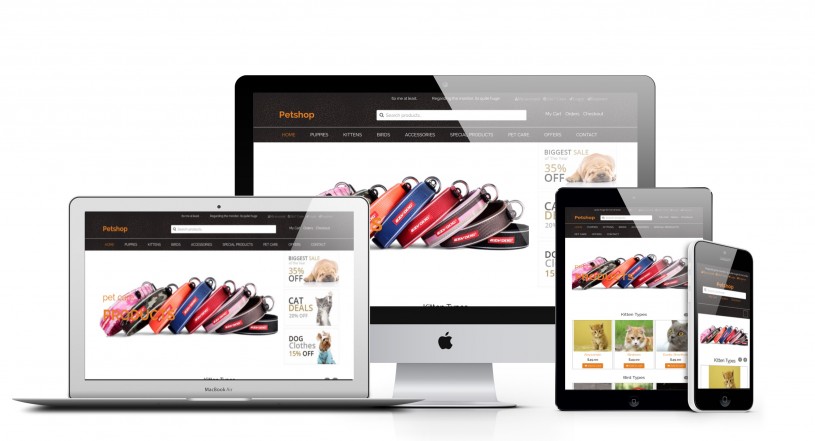 We packed Joomla latest version and the Petshop joomla shopping template in our bundle to make the installation pretty easier for you. No need to install joomla prior to install our Petshop Template. Simply unpack the archive "Petshop" to your server and follow the step by step installation to complete setting up your Joomla based shopping website in couple of minutes.
You can use petshop to create any type of online store with different sets of products as well. It is not limited to build a petstore, and the shopping cart is flexible for any type of shopping websites that you want to launch. We are using J2Store joomla component which is widely popular and constantly in development to enable ecommerce facility with this template.
Petshop Joomla Responsive Ecommerce Template
We carefully designed each elements in this template to give best visibility to every product that you upload in your online store. Simply choose the pictures that will blend well with the template design and attract your visitors by giving precise detail to increase sales. From slideshow to footer you can display information about products available in the store with more details and bigger picture. Discounts and Coupon Codes can be given to each products that you list and users are allowed to use them at the checkout page.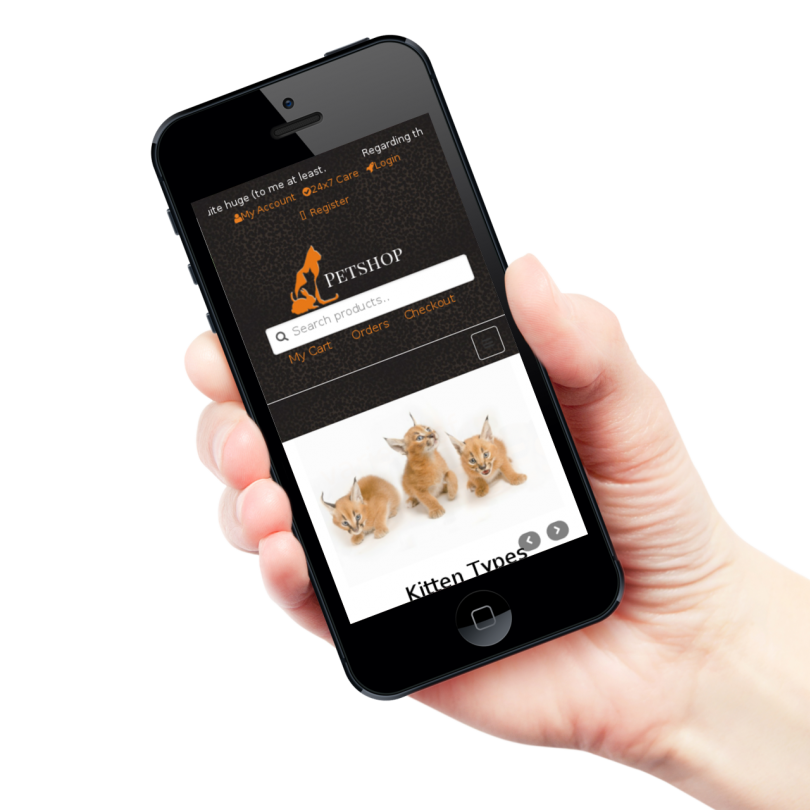 Petshop Joomla Template is a Free and Responsive template designed using T3 Framework and Bootstrap. Your site visitors will enjoy viewing your website in any devices such as iPhone, iPad, Android Tablets and Smartphone as well. This is a fully responsive joomla ecommerce template that gives excellent compatibility with most of the devices available today.
We used the best joomla framework to prevent any compatibility issues. Lets take a look at the Installation and Store Setup guide.
Quickstart Installation
Installing Petshop Joomla Ecommerce Template takes less than 2 minutes. Quickstart package contains Joomla Software + Template Files + T3 Framework. We also loaded it with sample data to help you with the customization process. If you are a beginner with Joomla software, this is the perfect package for installing and completing website setup in minutes.
Joomla Template Manual Installation
If you are a website developer, you can download the template file for manual joomla template installation. You can install this template on your existing Joomla software on your website. See the Live Demo of the Template and Download it.
If you have any queries, feel free to ask them in the comments below. We hope you liked our first free responsive Joomla e-commerce template. You may also check our our other free responsive joomla templates here.
Resort – Free Responsive Joomla Template for Hostels, Motels and Restaurants
Vector – Free Responsive Joomla Template for Companies and Organizations
Blogpress – Free Responsive Joomla Template for Blogging
WordPress Shopping Website
If you are looking for a WordPress theme to run a shopping website, then Premiumpress Shopperpress must be your best companion. It is a very popular shopping theme for WordPress and you can get it with a huge discount from us today.
GET IT: Responsive Shopperpress WordPress Theme
Subscribe to our Social Media feed to get updates. Thanks for reading and you may now share this post on Twitter, Facebook. It will be a good motivation for us to develop more free joomla templates. Have a wonderful day!