Play station is a gaming console introduced by Sony Computer Entertainment. Play station 3 is the third video game console and the successor of Play station 2 released by Sony. More than 100 million PS3 consoles has been sold out this year. In PS3 Games can only be played from Blu-ray discs. There are lot of accessories available for Play Station 3 especially move, is one of the best accessory for PS3 which gives you a new gaming experience with your console. You can connect the PS3 system to online and can play online with your friends (if the game supports for online players).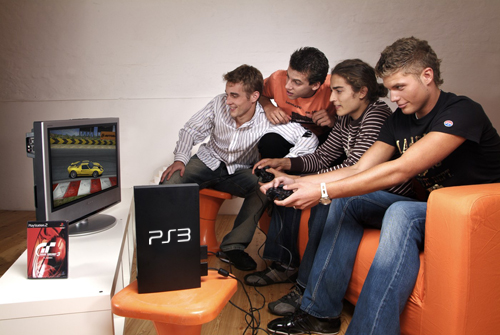 Previously I wrote about 30 Non Stop Entertaining HD Games for your iPad 2 and now I came with an another 30 Mega Entertaining Games for PS3 users. I had listed the games released recently by this year and most famous games ever.
Socom 4: U.S Navy Seal
You have totally six days. Within that six days you need to rescue an country plunged into chaos by a brutal revolution. You are the legendary personality to carry out entire mission and rescue people. The destination is Southeast Asia. It is a multi-player game which brings 32 different players from different places on a single arena. One of the tremendous game for your PS3. (Go to Socom4)
Call of Duty: Black Ops
Call of duty is the hottest collection of all PS3 users. It accommodates totally 16 players from different places in a single platform. Surely you will love the fast-paced and action-packed combat in your HD screen. It supports for 3D visual effects in your PS3. If you have a 3D monitor or TV you can enjoy the game in a 3D visual background. (Go to Call of Duty)

Resident Evil 5: Gold Edition
The most famous venture in animation as well as
hollywood movie ranking
is now available to play hardcore on your playstation 3 unplugged. In this new episode of
Resident evil 5 Gold edition
you can enjoy new enemies and a city full of hosts and your survival amidst of it. (
Go to Resident Evil)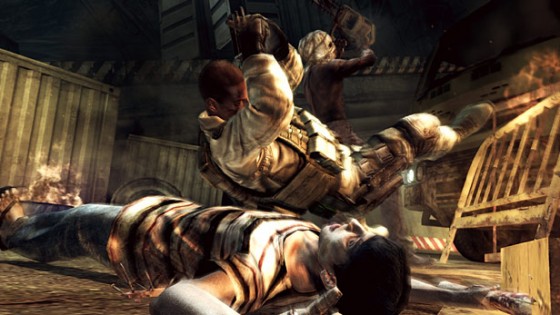 Dead space 2
The most obsessive game which keeps its users very close it.  Concept of the game is, an unluckiest 26th century space engineer unfortunately drops into the dead space mission and fights for his survival. You can enjoy extreme mission experience and it supports for 16 online players. (Go to Dead Space 2)

Dragon Age: Origins
Dragon Age is from the makers of Mass Effect, Baldur's Gate and Star wars. Knights of old Republic comes BioWare's deepest RPG to date that spins an epic tale of violence, lust, and betrayal is the one liner of the game. Surely you will enjoy a best graphical experience in your play station 3. One disappointing factor is you cannot play this online and it doesn't have 3D support. (Go to Dragon Age)
Section 8: Prejudice
Prejudice is yet another action buster which have lot of mind blowing action and missions in it. In battlefield prejudice take many forms during the mission and drives all the conflicts. You need to be a fearless defender and fight against the threat to humans. You can battle upto 32 players in multiple game modes also you will experience completely a variety of dynamic missions in your play station 3. (Go to Section 8)
Test Drive Unlimited 2
If you are tired with mission games in your play station 3 then try Test Drive Unlimited 2. One of the best racing venture for your PS3. High quality graphics and 3D environment will make you addicted to it. It supports upto 32 multi-players online. So you can start racing with all your friends online. (Go to Test Drive Unlimited)

War Hammer 40,000: kill Team
You will be sent to a rich world of Warhammer 40,000 and you start fighting for Emperor Elite. You can choose your space marine to travel and fight using that space marine in warhammer. You will reap rewards like power sword weapon to use in your space marine at the end of every mission. (Go to Warhammer)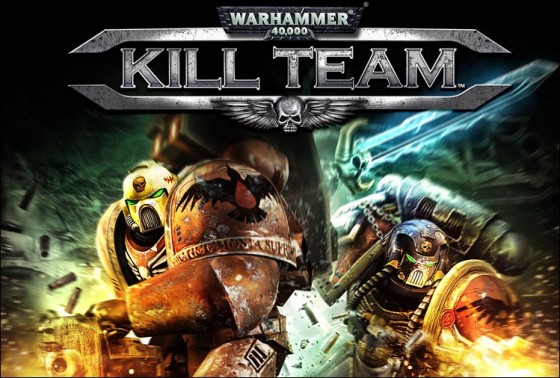 Dungeons and Dragons: Daggerdale
It brings exciting 4E mechanics to the console and delivers classic action filled mission before you. Your journey begins from Desertmouth Mountains and you will encounter lot of obstacles to reach your destination. You have verity of adventures and enemies which engage all your time action filled. (Go to Dungeons and Dragons)

Red Faction: Armageddon
Surface of your planet is totally destroyed with the terra-formers and you start fighting for humanity is the one liner of the game. The truth behind an ancient evil force to you to battle against your enemies. One of the best action filled game for your play station 3. It can accommodate upto 4 online players in a single venture. (Go to Red Faction)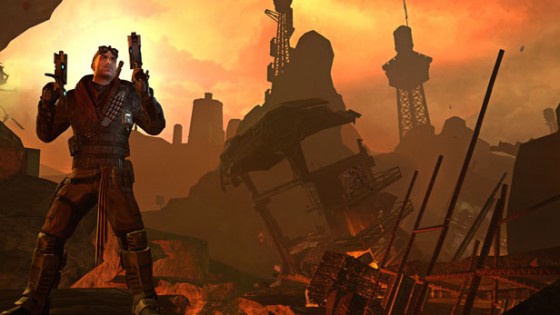 inFamous 2
InFamous was one of the best sold franchise for play station 3. InFamous 2 is the second chapter of it. It is entirely a super hero game which is filled with action and season of adventures. You are fighting to get the justice for the destruction of empire city. (Go to infamous)

Captain America: Super Soldier
Recently Captain America movie is released in hollywood and has been huge hit all over the world. The game will teleport you to the time of world war II. In that time a guy from America who is very weak and more eager to join in army got transformed into a ultimate super soldier by an experiment. After his transformation he joined with soldiers and start fighting for America. The game is 3D compatible so that you can enjoy amazing war experience in your play station 3. (Go to Captain America)
Assassins Creed Brotherhood
 Assassins Creed is one of the best and most successful game ever. It is the most adventurous and action filled game available for most of the existing platforms. Theme of the game is hero must travel to Italy's greatest city Rome and strike the heart of the enemy. It supports 4-8 multi-players online. A must game for your play station 3. (Go to Assassins Creed)
Harry Potter and Deathly Hallows – Part 2
Harry Potter is one of the most successful movie and got lot of fans all over the world. Each and every part of Harry Potter is available as a game for your play station 3. Deathly Hallows Part 2 is the last part of Harry Potter series and the game is constructed with high quality graphical environment. One of the best entertaining game for Harry Potter freaks. (Go to Harry Potter)

Hamilton's Great Adventure
It is a puzzle adventure game for your play station 3. Also one of the best game to enjoy with your family. It supports for two players so that you can play the game by accompanying any of your family member. It embarks on a fantastic journey and gives an ancient mystery before you. (Go to Hamilton Great Adventure)

Far Cry 2
Far Cry 2 will take you deep into the most beautiful and hostile environments in the world. Far Cry 2 is one of an award winning PC game of the year and gives you an unprecedented action experience in your play station 3. It can accommodate upto 16 online players in a single venture. So that you can enjoy the game with all your friends online. (Go to Far Cry)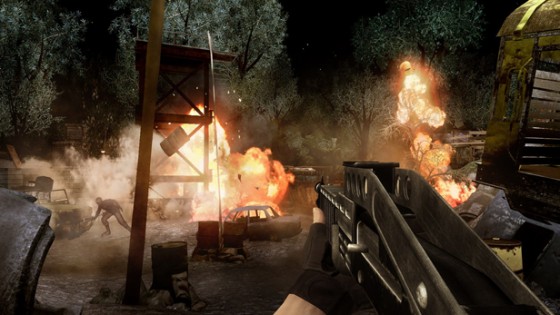 Madden NFL 11
Madden NFL is a famous Football game released earlier by this month. This games redefines your experience in playing football with high quality graphics and 3D environment. In previous versions it take more time on playbook but now you can spend more time on the field than playbook. You can experience rich animations and clear details than previous versions of this game. (Go to Madden NFL)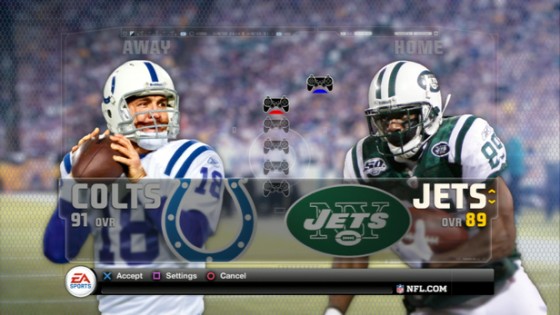 Dead Block
Dead Block is one of the funniest game to enjoy with your family. In this game you need to fight with zombies and need to block them before it kills you. You need to use your brain if it doesn't works use your sludge hammer to block zombies. You can fight alone or fight accompanying your friends by splitting the screen. (Go to Dead Block)
Beyond Good and Evil HD
Beyond Good and Evil is one of the terrific adventurous high definition game for play station 3. You need to fight and save your planet and inhabitants from enemy. You will live an epic and experience colorful adventure virtually in high quality graphics. This game will break the barriers of traditional action-adventure gameplay. (Go to Beyond Good and Evil)
Sniper Ghost Warrior
One of the action filled game for your play station 3. I'm sure you will ready to give blood and bones for this game. It gives you such an extraordinary graphics and high detailed 3D environment before you. You can play the mission with maximum of 12 players online. (Go to Sniper Ghost)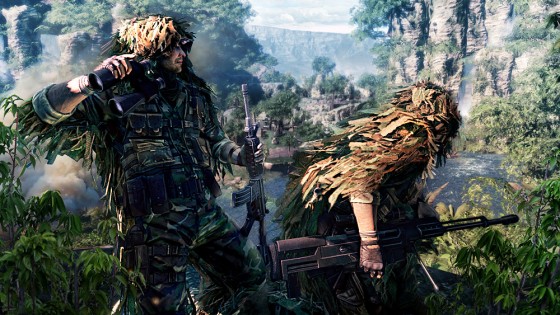 Shadows of the Damned
Shadows of the Damned is a physiological action thriller from nightmare team. You will encounter lot of adventurous mission to save your loved ones from the enemies.  You need to defeat the armies of darkness with the power of light and rescue the person from your enemies. Heart wrenching story of the game will make you to engage all your time with this. (Go shadows of the Damned)

Tom Clancy's Spinter Cell Chaos Theory HD
One of the best 3D game for play station 3. You will face threats in a newer level of conspiracy and threats in digital age with splinter cell. You need to rescue the world from blackouts and  electronic hijacking of national defense systems. Integrated 3D stereoscopic views will give you a new level of experience in gaming.  (Go to Splinter Cell)
Alice Madness Returns
When Alice was small she lost all her family members in a fire accident. That incident made a heavy psychological burden in her mind. Then she enters into wonderland and she needs to fight with enemies over there. She rescue her from that psychological burden and starts fighting with the evils in wonderland. (Go to Alice Madness Returns)

Duke Nukem Forever
Duke Nukem will be a must collection for your gamer lot. It is one of the top action packed game for your play station 3. It delivers awesome gameplay and extraordinary mission experience. You can enjoy the extreme action with maximum of 8 players online in a single arena. (Go to Duke Nukem)
Greg Hastings Paintball 2
Comparing to previous versions Paintball 2 has more team of real players and 12 new exciting paintball locations with six unique varied fields. You can load new variety of gear, guns and 62 unpredictable massive elements on real locations of the world. You can experience an extraordinary real paintball combat with maximum of 14 players online. (Go to Paintball)
Magic – The Gathering Duels of the Planewalkers 2012
You can play by making a team or you can play alone. You have to play the game on decks and you can choose from 10 unique decks provided for you. You can customize the deck as you want and start playing. You have lot of challenges and you can unlock a new component at the end of each level. (Go to Planewalkers 2012)
Kung fu Panda 2
Kungfu Panda is one my most successful movie all over the world. Kung fu Panda 2 for PS 3. Theme of the game is how an innocent panda is transformed into dragon warrior. It brings justice to Gongmen city with combo attacks. You have enjoy new set of enemies and high quality animations comparing to previous versions.  (Go to Kungfu Panda 2)

God of War III
God of war 3 is one of the extreme action filled game developed by Sony for play station 3. Previous versions of God of War are huge hit and was a must collection of all play station users. You can experience groundbreaking graphics and it kindles your creativity a lot. You need to reveal some puzzles and secrets to complete your mission. Surely you will enjoy upto the core. (Go to God of War)

Thor: God of Thunder
You will play as Thor and he is the God of Thunder. He battles with his enemies to save his home of Asgard. Thor's legendary hammer brings earth shaking thunder brings an extreme war experience in your play station 3. If you have a 3D tv or monitor you can enjoy a high definition of ancient war experience. (Go to Thor)

Angry Birds Rio
During a certain time period Angry Birds is one of the rock star and it started its debut from iPhone. It is developed by Rovio Studio and has been a huge hit all over the world. Based on the game Rio movie has been released by Blue Sky Studios. Now Rio is available for PS3 devices with adventure of a life time in 40 mini-games. (Go to Rio)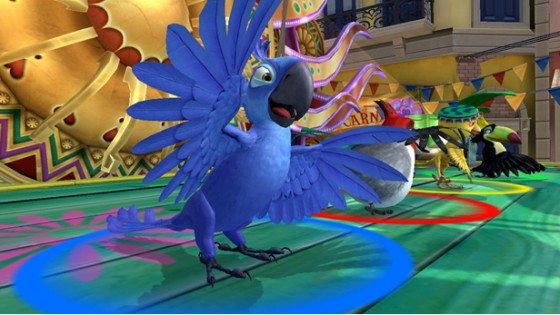 Its time to shop your favorite PS 3 games that you have marked from the above list. Thanks for reading and please do share this article in Facebook, Twitter and Google+ to let your friends and followers also try some from the above list.