Ubuntu Running on Android Smartphone development has started recently, and here is the first video preview of it by TheProgrammingWorld. The beauty of this great addition to be made will let you access your Pictures, Videos, Music and Apps on your Android phone in big display screen. Ubuntu Running on Android mobile phone unofficial video released by some open source linux enthusiast today and the overall feature enhancement that can be seen on the stable and official release by Ubuntu team looks very promising.
[youtube width="600″ height="344″]http://www.youtube.com/watch?v=3pZUCKt0RKc[/youtube]
Android Apps on Ubuntu Desktop
You can access your Phone Contacts.
You can Read and Respond to your SMS Messages.
You can access your Pictures taken using Camera.
You can access your Installed Android Apps.
All these can be done by just connecting your Android mobile phone using a dock with your TV or Monitor Display. There is no doubt, that this addition will boost the sales of Android High-End smartphones. There will be a strong reason hereafter for people to buy android mobile phone with Dual Core processors. Ubuntu is one of my favorite operating system because of its stability and security. Android and Ubuntu joined hands to bring big difference in the way we carry and work with computers in coming days.
Ubuntu Running on Android
Here are some screenshots showing how your smartphone apps and files can be accessed on big screens very soon.
Android mobile phone contacts on Ubuntu connected to TV monitor.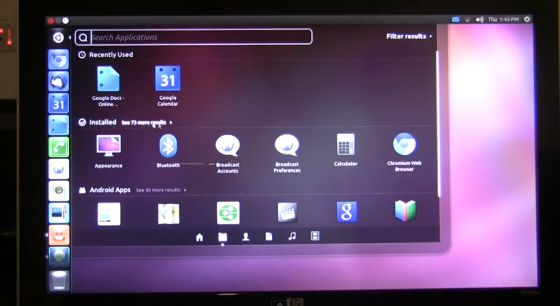 Accessing Android Apps on Ubuntu running on TV Screen.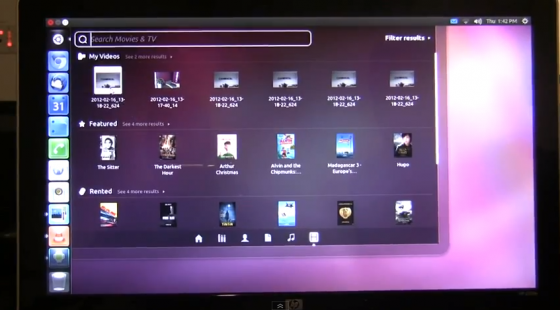 Videos recorded using android mobile camera. You can play them using Ubuntu video player.
Accessing photos taken on android phone.
Get SMS Notification on big screen.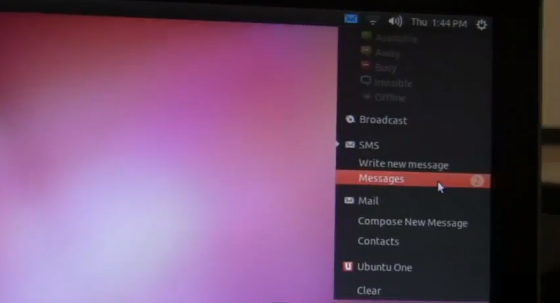 Also you can Read and Reply to your Text Messages that your receive on your mobile phone.
All we have to wait for is an official Ubuntu for android app release date to start using these great set of features. You may share this post right away to let your friends also know about this. Thanks for reading and the comment box is yours.