Apple has announced Apple AirPods that looks very close to EarPods without Wires and comes with its own Charging Pod to give a total of 24 hours battery backup. There are always good number of alternatives available for such accessories. We hand picked few Best Apple AirPods Alternatives for iPhone and Mac computers to help you save some money and experience the best quality as well. The problem with Apple AirPods as many users feel are, it is hard to carry several accessories and protecting them from getting lost.
Apple is very clear about the future being wireless and it has already started it with 12 Inch Macbook Retina announcement last year. By removing the traditional headphone jack from iPhone 7, Apple now has a single Lightning Port connector making it to own the device completely.
Also Read, Macbook vs Macbook Air vs Pro, Best Macbook to Buy?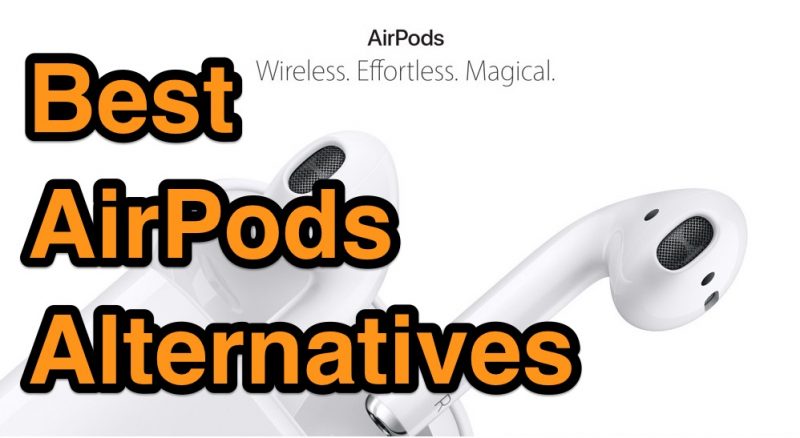 There are tons of Bluetooth headphones available in the market from popular brands to compete with the latest Apple AirPods. Keeping battery backup and audio quality as the top priority while choosing a wireless bluetooth headphone, there are very few branded headphones that keep up the promise and provide us quality headphones. That's why we hand picked few best bluetooth wireless headphones that stands as tough competitors to Apple AirPods in providing excellent audio quality and battery backup.
Apple AirPods are expected to be released by the end of October 2016. If you have decided to go with the Apple's own pair or wireless headphones, then its a good choice. I won't say the pricing is too high like other apple accessories. Apple AirPods are priced little higher than the current bluetooth headphones available in the market. The pricing of Apple AirPods is so Apple 🙂 is what i can say.
If you are looking for the best alternatives for Apple AirPods, then here we have some of the best bluetooth headphones as preferred by the users who are already using them. Go with the design and brand you like to choose your bluetooth headphone for iPhone and Mac today.
Also Read, 10 Best Mobile Bluetooth Speakers for iPhone, iPad and Android
Jaybird X2 Wireless Bluetooth Headphones
Definitely, the best apple airpods alternative available and many preferred when it comes to sports activity. Jaybird X2 looks sporty and very cool for regular use as well. You can connect with iPhone 7 and earlier versions via Bluetooth, also with Macbook, iMac for Facetime and Video Calling. One of the main reason i like Jaybird X2 is because of its decent battery backup. For single charge it gives 4 to 5 days for normal every day usage. That is really impressive compared to many other airpods alternatives available in the market.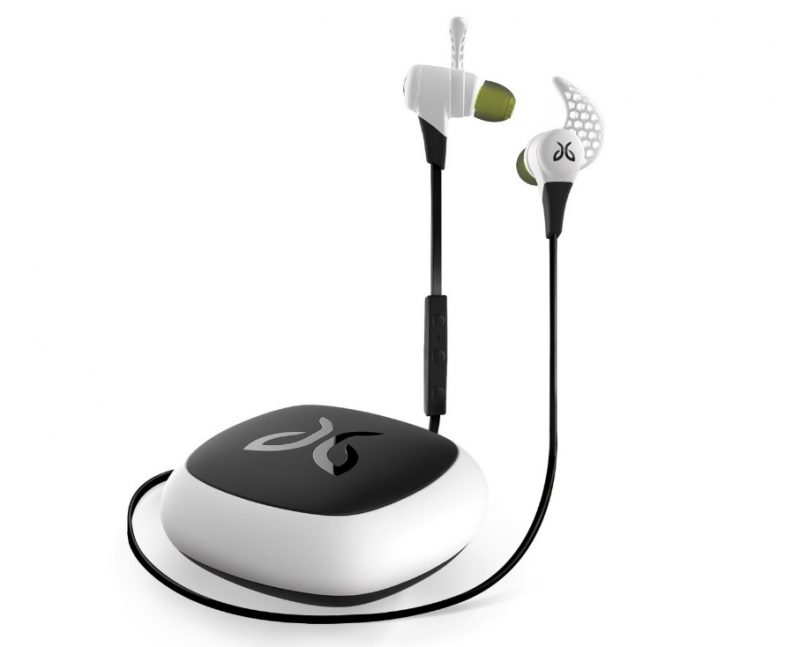 Jaybird X2 is also one of the top selling wireless bluetooth headphones in Amazon and BestBuy. Rated as the best wireless headphones with excellent audio quality and comfort to wear for Running, Jogging and other regular workouts, Jaybird X2 comes in few colors and with few ear buds that you can switch easily.
Lifetime Warranty against Sweat, 8 Hour Battery backup, Shift Premium Bluetooth Audio, Skip-Free Music Outdoors and Jenna Voice Assistant built right into the bluetooth headset are the feature highlights. Here is a Jaybird X2 Review by MKBHD, the popular Youtube Blogger.