Firefox "Do Not Track" feature to let users opt out from seeing targeted ads that are served using their browser history. Google Chrome is about to release an official addon as well to let chrome users download and install do not track addon to opt-out from advertisements. As we know, white house pushed a privacy bill of rights this week that says "new online privacy legislation" that congress to consider gets quick attention from Browser Developers Mozilla Firefox and Google. "Do Not Track" technology will let users to opt-out of the online stalking by websites and Internet advertisers very much.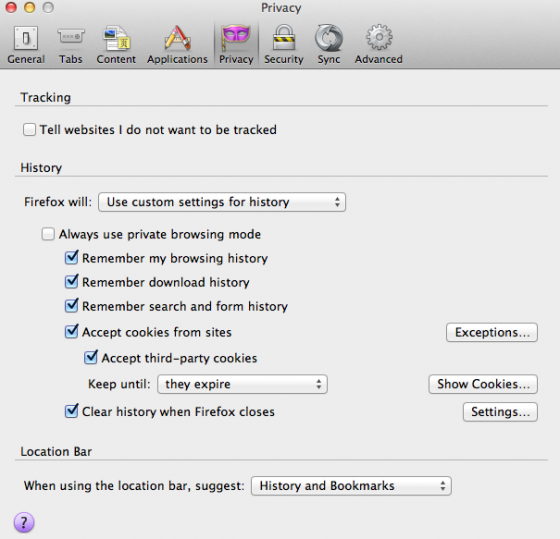 This is ofcourse an essential service and its time for the advertisers to look for an alternative options to legally send their products to the customers. Mozilla Firefox DNT arrived today and to activate it, all you have to do is, just navigate to Tools -> Options -> Privacy -> "Tell Websites i do not want to be Traced". Check that box and you are done.
Do Not Track Add on
If you are using Mac or Linux then Navigate to Firefox -> Preferences -> Privacy -> "Tell Websites i do not want to be Traced". Firefox has this feature for long time and Google the giant who is making most of the cash through Targeted Ads now has its tough time to embrace this feature through addon support (Keep My Opt-Outs for Chrome) and soon to bring its official addon or feature addition by this week end.
Do Not Track for Chrome | Do Not Track for Firefox | Do Not Track for Internet Explorer 9
You may now share this post to let your friends also use this feature and optout from advertisements that matters with their Privacy.