Aoao Video to GIF Converter lets you convert any video file to animated .GIF file for sharing it in Google+, Blog Posts and other websites easily. The brilliant timeline based video to .gif converting interface allows you to select from which starting point to ending point the video should be cropped and converted to .gif file. Aoao Video to GIF Converter is available and compatible for Windows XP, Windows 7 and Windows 8 computers.
Customize the output gif file settings before completing the converting process. Generate a beautiful .gif file from your favorite video clip and share it with your friends in social networking sites as a separate post or make it as a comment. Google+ is the popular social networking platform right now that supports gif files and makes the conversation hilarious most of the time.
You can upload the converted .gif file to imgur and share the link in facebook, google+, twitter and any other blog post you write. Create simple gif based tutorials by converting your video tutorial to .gif file in seconds using Aoao Video to GIF Converter software.
This software will definitely help people who want to create gif files for productivity reasons, entertainment and you name the category and it will fit very well. Animations are easy way of conveying what you have in your mind from existing ideas, video clips etc.,
Aoao Video to GIF Converter Quick Review
Alright, lets talk about Aoao Video to GIF Converter software for Windows. You can import any popular video file formats, such as .avi, .mpeg, .mp4, .mkv, .wmv, .mov, 3gp and lot more. This utility dont just convert your video files to .gif, you can also use it for converting it to any image file formats such as .bmp, .tga, .tif, .pcx, .ico and so on. You can convert your video to these image file formats without any loss in the image quality. This tool also allows you to add special effects before completing the converting process. You can adjust the Black, White, Grayscale, emboxx, invert, blue, sharpen the image, adjust the noise level, brighten the picture and do more.
Converting Video to GIF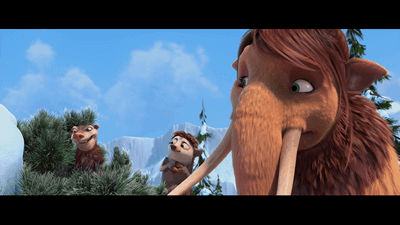 It has a powerful video editor that lets you convert your favorite videos to gif animated image files. The scale built-in lets you choose the frames per second between 1 to 24 fps. If you want a smaller .gif image, then adjust the frame rate to reduce the output .gif image file size. Let me highlight the features of Aoao Video to GIF Converter tool for Windows.
Convert a Video to Animated .GIF image file.
Convert a Video to Several Pictures in an image file format you choose.
Add special effects to your image files converted from a video.
Resize the .GIF file generated from your video. You can easily upload it to imgur, google+ or twitter easily.
Take control of the Frame Rate to reduce and increase the .gif animated image file size.
Aoao Video to GIF Converter supports all video file formats. So simply load the video and convert it to your favorite image.gif file. If you are a blogger and want to upload simple gif images to your articles, then this utility is a perfect choice for you. Your post will be more beautiful and convey the topic quickly and easily to your readers with animation.
Price: $29.90
Discounted Price: $19.90
Download Aoao Video to GIF Converter
I believe this Aoao Video to GIF Converter Quick Review helped you to choose the best video to gif converter for your Windows computer. Thanks for reading and dont forget to share a word about this tool to your friends and followers across Facebook, Google+ and Twitter. Have a productive day.