A Gaming laptop, as opposed to an usual one, has the most advanced hardware inside: a powerful processor, a video card, and a large amount of RAM and user memory. It's clear, that the cost of such models is quite high too – every gamer wants to play at maximum settings only. Here we have a video that explains what and how a gaming computer or laptop should be selected.  You may also read our Best Youtube Channels for Gamers.
[youtube]http://www.youtube.com/watch?v=wfis7_buOMo[/youtube]
Here they are, top 5 laptops to play your favorite PC game on Windows 8. It's high time to choose the one that fits you most, isn't it ? These laptops will be good enough for both Newbies and Experienced players.
ASUS Zenbook UX51Vz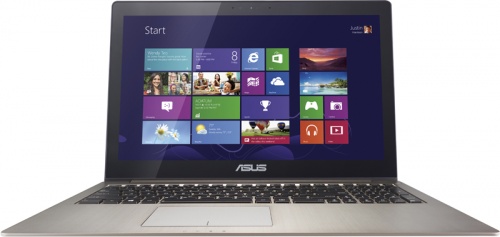 ASUS did not skimp on the components performance of this model: the rejection of the integrated graphics in favor of a separate 2 GB video card, a battery that will withstand a long life, and a high quality 15-inch display. Moreover, it's not just a laptop, but an ultra book, so, it is also very light.
A touch screen is the only thing that is missed for your ideal gaming here.
Origin PC EON17-SLX
ORIGIN PCCompany is known worldwide as the developer of powerful computer systems for hardcore gamers. Origin PC EON17-SLX laptop was created to satisfy all desires of a real player: Intel Extreme Core i7-3940XM Quad-Core  processor of 3 GHz, two adjacent and overclocked Nvidia GeForce GTX 680M video cards, two solid-state SSD with 120 GB each, one Hard Drive of 1 TB, 16 GB of RAM, and a huge 17.3-inch display.
Sony Vaio E17
This is another powerful gaming notebook, which can be a good substitute for your PC. What we have here is an acceptable price, a Full HD display, and many slots for expansion of this notebook's hardware filling.
But the law price of this device makes us accept the fact that this is the weakest laptop in our top 5 rating. Also, the laptop has a very small touch pad, which is not suitable for a full use of Windows 8 interface.
Toshiba Qosmio X875
This model is one of the few 17-inch gaming laptop models in the market. Unlike Origin PC EON17-SLX, it is thinner, and it can be called an ultra book too. Its filling is very balanced, so players should  play attention to this model too.
Unfortunately, it is not known when this laptop goes on sale.
Razer Edge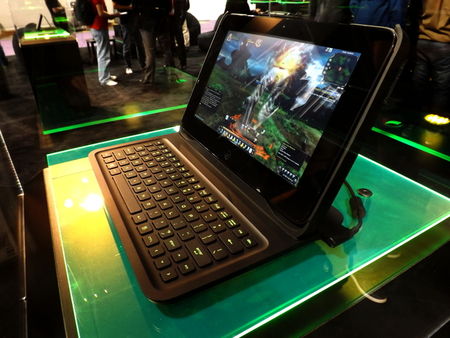 This is not a laptop, but rather a tablet, but it's developed for gamers of all categories, from hardcore to casual. Thanks to a variety of accessories, Razer Edge can be turned into a laptop, but it is better to use it in a set with a gamepad, which improves games control, especially in fighting and driving games.
Unfortunately, none of gaming accessories is included to this device's basic equipment, so, a gamer will have to buy them separately. Moreover, Razer Edge is not very suitable for the work of full value: this is a gaming device only. Its time to choose your best gaming laptop or best gaming ultra book from the above list. Have a wonderful day and dont forget to share this post with your friends and followers in Social Media. 🙂