Thought to share my iPhone X Experience with this Apple iPhone X Unboxing and Quick Review article. I was using iPhone 7 till last week and upgraded to iPhone X this November 3rd, 2017. Plus model is my favorite as i spend more time on my phone Watching Videos and Reading. Unfortunately, i am not comfortable using it in one hand and the plus model is not pocket friendly too. I am forced to go for iPhone 6S after using iPhone 6 Plus for a year. Apple fixed that huge display gap by releasing iPhone X with 5.8 inch OLED, Super Retina Display.
At first look, the Display really impressed me very much and the True Tone addition makes reading a lot enjoyable. If you are like me, who read a lot on your iPhone, then buying iPhone X is a huge gift that you are going to give yourself.
When Apple iPhone 8 was announced, no body was batting an eye on it and all were eagerly awaiting for the "One more thing…" from Tim Cook. It was one month delay since the iPhone 8 launch, but Apple fans across the world were waiting eagerly for the all new design than buying the boring iPhone 8.
Apple replaced Touch ID with Face ID, which is expected to be revolutionary in coming months. App Developers have started to embrace the Top Notch by releasing updates to their Apps. Banking and other third party apps you were using with Touch ID feature now automatically migrated to Face ID.
Also Read, iPhone X Face ID vs Triplets, Watch Face ID getting Tricked by Triplets
iPhone X Unboxing and Quick Review
To save your time, watch the video above. Here are the top reasons why i like my #iPhoneX than any iPhone ever released by Apple.
Gorgeous 5.8 Inch OLED Super Retina Display, 2436 x 1125 screen resolution at 458 PPI. (Rated as the Best Display ever in a Smartphone by DisplayMate)
TrueTone Display with 1,000,000:1 contrast ratio.
Face ID – revolutionary new technology from Apple.
A11 Bionic Processor – 70% faster than A10 Fusion Chip.
3GB RAM Memory.
Best Camera – 12 megapixel Wide Angle and Telephoto Camera Lens. (Scored 97 on DXOMARK Camera Test)
Super Retina Display
OLED Display or Super Retina Display as Apple calls it, is really one Gorgeous looking Display. Colours pop up really well, images and videos look stunning in the tall glass built iPhone X smartphone. Just like iPhone Plus model, this display can accommodate more content inside and gives wonderful Screen Real Estate.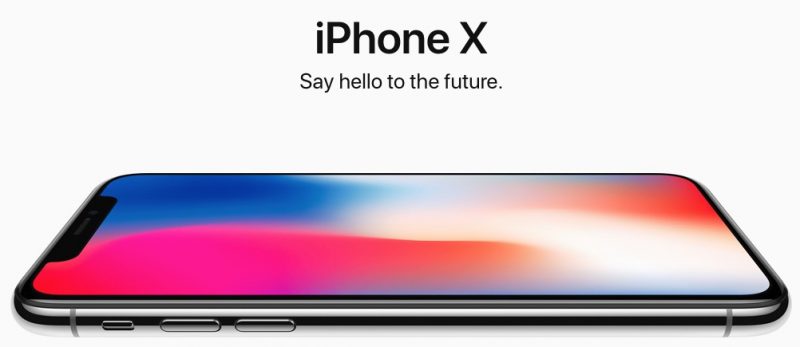 For Reading, this is definitely the Best iPhone Display i have ever used. Apps like WhatsApp, Youtube, Facebook, Twitter and many popular apps are already optimised for this taller iPhone X Display and looks great as well.
Top Notch
I thought that Top Notch may give a weird experience while using the phone. Honestly, i forget that notch 99% of the time while using any apps. Looks like Apple played very well with the Top Notch in App Developer Guide to optimise the apps without interfering that Top Notch. It totally blends into the User Experience and feels Invisible most of the time. I notice it whenever i want to Authenticate using Face ID.
That Top Notch is packed with Flood Illuminator, Infrared Sensor, Dot Projector and True Depth Camera. Rounded edges with the Top Notch and the Corner of the Display, sometimes gives weird feel while switching Apps.
Face ID
One of the Revolutionary Tech of the year 2017. I personally feel, Face ID is not as fast as 2nd Generation Touch ID, however, it is Fast and works excellent on the iPhone X. I don't wait for the Face ID to recognize me when i pick up the device. I simply swipe up and i am inside the Home Screen already. Its quite fast and i think it can be better in coming days when apple releases updates and fixes.
Day or Night, i never had problem from my iPhone X recognising me. It Just Works!.
Front and Rear Glass Design
Those front and rear glasses really give premium look and feel to the iPhone X. But thats not as Durable as Apple claims. They are super Brittle if you ask me. I haven't dropped it yet, and usually i am not a person who drop his Phone regularly. I am always very careful with my iPhone when i have them near me. I am using Spigen Thin Case to protect my iPhone X from Scratches, Fingerprints and other Damages.
Also Read, Best Apple iPhone X Cases and Covers you can Buy Online
By now, you must have seen many iPhone X Drop Test, Bend Test, Fire Test and Freeze Test in youtube :). The front glass is kind of durable for first or second casual drops. But when it falls from 6 feet or above high level, then you can be pretty sure that the Display is gonna be shattered.
The repair cost is also super high and Apple Care+ is a must to have if you are a person who drop their iPhone frequently.
Gestures
Apple made iPhone X, a Gesture Smartphone. Yes, everything is a gesture now as the Home Button is no more. iPhone's going to come next year will also follow the same design and iOS features. Gestures are going to be here for long time. They are not hard to learn and adapt. It took couple of days for me to get used to it and now i am totally ok with the iPhone X Gestures.
From accessing the Home Screen, Multi Tasking Screen, App Switching and App Closing, all of them are now done using Gestures. Apple provides a quick iPhone X Video Tutorial for you to learn as well.
Because of the powerful A11 Bionic Processor and 3GB RAM, the iPhone X feels super fast. You will not notice any lags or hangs anywhere while using the iPhone X. Its pretty snappy and lets you quickly do your work from the moment you picked up the phone.
Camera
Apple iPhone X Camera scored 97 in Dxomark Camera Quality Test. iPhone X has stunning dual camera lenses that takes gorgeous looking pictures on every click. Just like previous iPhone models, you will see what you take on the OLED Display. Apple has added faster and larger 12 megapixel sensors to iPhone X. They are capable of taking pictures with Deeper Pixels and the new Telephoto Lens now has OIS.
Unlike many Android smartphones, the picture you take and see on your smartphone and when you see the same picture on your high resolution computer screen, it will be totally different. That will not be the case with Apple iPhone X.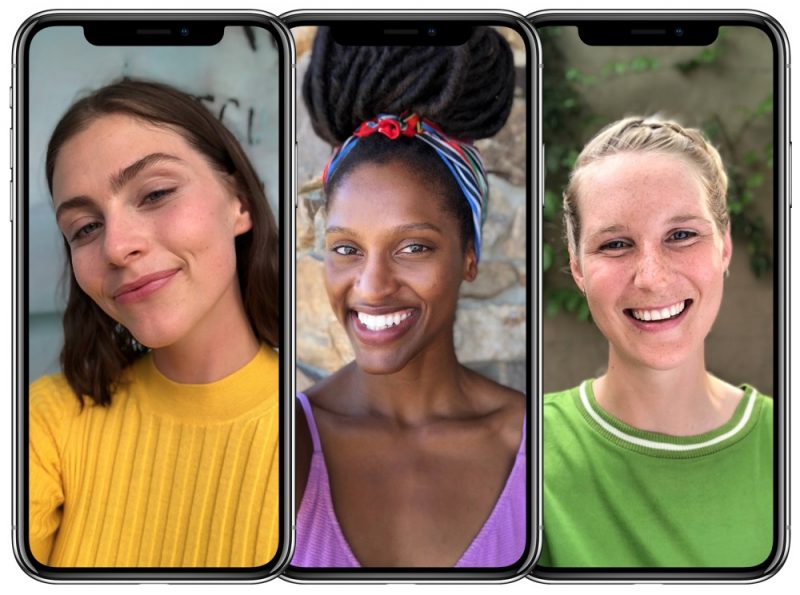 You will love the pictures that you take using iPhone X. Facebook, Instagram and Twitter have already started to flood with iPhone X shot pictures and selfies. Professional Photographers also taking beautiful pictures and uploading them on Flickr and more websites where they don't compress the pictures and support Raw file uploads.
Animoji
Apple's way of being creative. When this feature introduced during the iPhone X announcement, i was like meh, who is going to use it. But when i tried it, i am really impressed with the accuracy and quality of Animoji. It's a Fancy Feature ofcourse, but fun to use. People who receive these Animoji's from iPhone X users will think about upgrading their Phones too :). Recently Twitter is being flooded with Animoji Karaoke, which is setting a new trend.
Apple played a nice marketing trick there by allowing non iPhone X users to enjoy watching the Animoji's.
I made another #AnimojiKaraoke! #Animoji #Karaoke #iPhoneX #Apple #TightFit pic.twitter.com/2xKwUm9qdd

— Popadom Priest (@GeriatricGamer) November 4, 2017
There are plenty of Funny Animoji Karaoke's being uploaded to Twitter, and you can access all of them by clicking on the link.
More to come, and we can expect more characters being added to the Animoji collection in coming days. This feature is exclusive to iPhone X as it uses Face ID technology to work.
Wireless Charging
iPhone X comes with 2716 mAh Battery. Android Flagships have this feature for quite some time, and apple finally brought this to iPhone 8 and iPhone X this year. For the first time ever, Apple isn't so Apple in bringing a Tech that is commonly used by other Manufacturers. By Adapting Qi Wireless Charging Technology, Apple allows its iPhone's to be charged using any Qi Wireless Chargers. You don't need to buy an exclusive Apple Wireless Charger to Charge your iPhone this time.
You can buy any Qi Compatible Wireless Charger and charge your iPhone X just by placing it on the Charging unit. There are tons of Cheap Qi Chargers available on Amazon.com for you to buy.
Browse: Qi Wireless Chargers on Amazon
About Augmented Reality, it has long way to go and Apple have kickstarted it really well with the launch of AR Kit and enough hardware power with their iPad Pro and iPhone 8, X models. I am not going to touch more about AR here, so let's conclude this article.
Conclusion
First of all, thanks for your time watching and reading this lengthy Apple iPhone X Unboxing and Quick Review. I am glad you got through till this conclusion section 🙂 of this post. iPhone X is definitely the best buy i have made. I am sure not going to regret my purchase as i felt initially before Pre-Ordering one. Even after Pre-Ordering it, honestly i felt kind of selling it after the Review. But a Big NO. I am going to keep this beautiful iPhone and i totally love this gadget. It has so much to offer and fits really well for my every day usage.
Excellent Battery Backup, Gorgeous Super Retina Display, Stunning Camera and Picture Quality, Snappier across the platform while using several Apps and so on.
This is definitely one of the Best Smartphone of 2017 without a doubt. I usually don't like comparing iOS with Android. Each meant for people with different needs. So recommending iPhone to an Android user who is enjoying their stay is totally a bad idea. If you love the App Eco System that Apple offers, then iPhone X has so much to offer for you. Go for it when the pricing is not a problem and all you expect is a premium Apple Product awesomeness :).
Have you pre-ordered your iPhone X and waiting for it to arrive? Or planning to Order one ? Do Share your thoughts in the comments below. Thanks for reading and I hope my iPhone X Unboxing and Quick Review have helped you decide today. Don't forget to share this post with your friends at Twitter, Facebook and Google+. Have a wonderful day.
You may also like to Read,