Apple released Swift Programming language couple of years ago and started to climb the top 10 programming languages chart sooner than expected. Here we have hand picked few Best Swift Online Courses, Training and Tutorials for Beginners, created and trained by Experts with examples. Students and Professionals across the globe have started to focus on Swift Programming language learning and app development. When Apple released Swift Programming language to the world couple of years ago, we wrote Best Resources to Learn Swift Programming Language post for our readers to kickstart the learning of this all new programming language.
The courses and training materials we have here, got best ratings and reviews from existing students. Some of these courses also provide course completion certificate by the faculty who will provide you the online training. On-Demand video lessons, sample applications, presentation and more tutorials to help you learn easier and faster.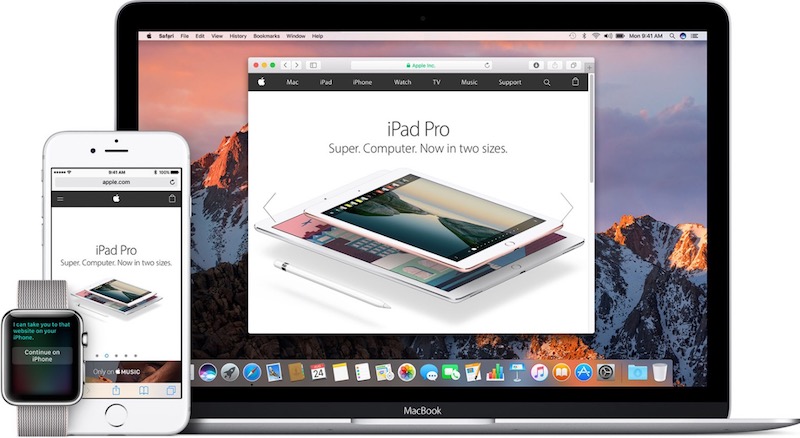 Apple's Swift Programming is definitely going to rule the world of Apple users in coming days, and learning this language will help you build your business around this platform.
So, what are the minimum requirements?. To learn and practice iOS 10 App Development, it is recommended to have a mac computer with XCode installed in it. The current latest version is XCode 8 with faster IDE, that allows you to create apps for Mac, iPhone, iPad, Apple Watch and Apple TV.
Best Swift Online Courses, Training, Tutorials for Beginners
Programming is fun and learning it, should be the same way. Whenever you choose an online training and course package, it should fit into learning at your own pace and convenience. Today, the courses we recommend here for you to learn iOS 10 App Development and Swift Programming language, fits very well into that category. Alright, without any further delay, let's see the list of Courses that will make you Swift Programmer in short duration.
Complete Swift 3 and Objective-C Course
A complete iOS 10 and XCode 8 course programme with Swift 3 & Objective-C training. So far 2,700+ students have enrolled for this course and overall this course has received 432 positive ratings. Aaron Caines, founder of Geeky Lemon Development have 7+ years of programming experience and created vast amount of Apps for iOS platform.
Starts from pretty basic concepts, the faculty of this course very well explained each topic with clear explanation for better understanding. The course flow includes examples, which will help you understand and develop apps faster. Here is what the students feel, after taking this course.
His course is currently available at the popular online course platform Udemy for just $10. The actual price of this course is $200 and for limited time there is an offer running that will get you big discount of $190. All you have to pay is $10 to enroll for this online course to learn about iOS 10 App Development.
Get it now: Complete Swift 3 & Objective-C Course
iOS 10 & Swift 3: From Beginner to Paid Professional
This one is from a multi talented teacher named Mark Price, who is a veteran mobile developer built 57 mobile apps for Android and iOS platform. He also created mobile games using Unity 3D games platform including Call of Duty Ghosts mobile version and few more. In this course, he aimed to make you master of app development with all the necessary tools, training materials and examples.
Students who have taken this course programme, have rated it as one of the best iOS 10 and Swift 3 Programming course available online. So far 45,000+ students have taken this course via Udemy and overall it has received 4.5/5 ratings as well.
You may have idea about programming concepts and basic understanding about it. This iOS 10 and Swift 3 course will make your beginner level skills to reach professional programmer level to create Apps for iOS devices. Learn Swift Programming language today with this ultimate course programme that comes with 264 lecturers in total.
Faculty of this course also promises, that whoever completes this course successfully, will be able to apple for Junior iOS Development jobs or create their own apps and upload it to App Store.
Get it now: iOS 10 and Swift 3: Beginner to Paid Professional
iOS 10 & Swift 3 Starter Bundle
Another online course to learn swift 3 programming language and start developing apps for iPhone, iPad and Mac computers. Entire training duration comes around 82 hours and you will be all set to start coding and creating your own iOS App once finished. Similar to Udemy platform, this course hosted with StackSocial, popular website for getting deals and discounts on gadgets and online courses.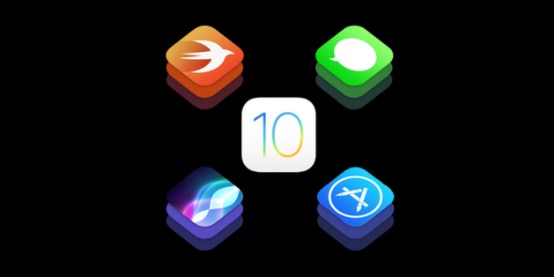 This is a course bundle for beginners that includes training materials and example apps from different trainers and faculties. Stacksocial have combined 5 courses into one and created this bundle to get you better idea about Swift 3 Programming language.
Under big discounts this month, you can get 93% discount from the full price, which is $654. Final price will be $45 to purchase iOS 10 & Swift 3 Course Starter Bundle.
Get it Now: iOS 10 & Swift 3 Starter Bundle
Finally, if you prefer physical books than just watching videos and following instructions from online materials, then consider purchasing the following books. Ofcourse, you don't have to buy all of them. Just go through the syllabus they cover (which is mostly same) and decide based on author selection.
These three Swift Programming learning books recommendation we have here, received positive ratings from existing buyers on Amazon. We hand picked this best collection for you to enjoy reading in text book.
You can choose between Paperback or Kindle eReader version while visiting above links. If you have Amazon Prime Student subscription, then you can also get discounts with your purchase based on the seller.
If you have taken any online course to learn Swift Programming language, feel free to recommend it in the comment box below. Thanks for taking up our recommendation and feel free to share this post in Twitter, Facebook and Google+ to help your friends and followers. Have a great productive day.