Hi friends as these days move on with full of tired and weird sort of things lets us break sometime with what the ways to maintain our stress. Wait let me clarify the meaning of stress to you all first. Actually one cant make the limitation of stress as this or that, there will be stress in all sorts of work you do round the clock… sometimes i have heard someone feeling stress in sleeping too.
Stress management starts with identifying the sources of stress in your life. This isn't as easy as it sounds. Your true sources of stress aren't always obvious, and it's all too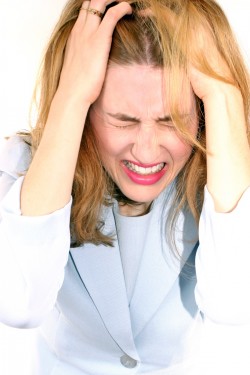 easy to overlook your own stress-inducing thoughts, feelings, and behaviors. While saying about feeling, this thing is almost the major reason for stress amongst the youngsters. Sure, you may know that you're constantly worried about work deadlines. But maybe it's your procrastination, rather than the actual job demands, that leads to deadline stress.
The correct way to measure your stress on a way to reduce it would be knowing the correct aspect of your problem, attitude, habits and in personal jobs of yours. Most cunning fact in terms of your willing or not, until you accept responsibility for the role you play in creating or maintaining it, your stress level will remain outside your control.
So in that way let us list out the factors on which these sorts of pressure gets increased tremendously.
Smoking
Drinking too much
Overeating or under eating
Zoning out for hours in front of the TV or computer
Withdrawing from friends, family, and activities
Using pills or drugs to relax
Sleeping too much
Procrastinating
Filling up every minute of the day to avoid facing problems
Taking out your stress on others (lashing out, angry outbursts, physical violence).
These are the most common ways for being stress some also traveling with pressure overhead. In this way one cant say solutions to others problem and i am too not an exception in that means. So please take the following guidelines on a way it will be giving relief from your aimless stress feel.
Make a walk round the town.
Try to spend time with nature.
Chat with your good friend (If any).
Focus your mind on Gym through workout.
Try to write your own experience.
Have a long shower.
Play with pets.
Work in your garden.
Curl up with a good book.
Listen to music.
Watch a comedy scene.
All such tips are not a solution for your stress but will do the duty as recover you and to re-energize you. I don't think there are some experts to say solution for your stress but keeping your self out from any of the fake some features in the world would be the permanent solution which is again practically impossible. So rather than living a stress free life without any thrill and enthusiasm like a priest, lets take all the risk some features of the life by handling stress fruitfully. Cheers to you all !