Blackberry photography apps help you to obtain the best performance out of your device, thereby helping you to take the finest quality pictures. With the photography apps, taking photos from your blackberry device will become more efficient as well as enjoyable.
You can easily build your blackberry phone into a device with which you can capture pictures that are quite equivalent to the pictures that are captured from top-notch cameras. So, in order to help all those users who are searching for photo editing tools/apps for their blackberry phones, we are providing the details of the 3 best Blackberry apps for photography in the following sections, read through. If you have an Android Tablet or Android mobile phone, then you may also check out 50 Addictive Games for Android Mobile.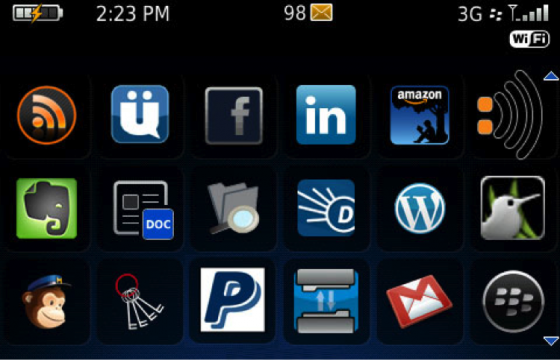 Photo Studio
Photo Studio app is used by both professional and amateur photographers who wish simple, yet prevailing image-processing facility. With the help of this photography app, all users can easily turn their blackberry phones into photo-editing studios, which permit them to combine operations, effects, and frames.
The salient features of the Photo Studio app are:
BBM connected, which helps the users to share image directly from the photo-studio app.
Provides all types of base photo operations including brightness, RGB color alteration, contrast, saturation, hue, and so on.
Transform functions including rotate, resize, crop.
75-special effects in groups.
Combine actions – Apply single or many effects to 1-image etc.
Best Photo Editor – PhotoClub
The best photo-editor app, PhotoClub has been now made available in a new Christmas edition. With the help of the PhotoClub app, all blackberry phone users can easily regulate, crop, and change the effects of the images that they have already on their phone device.
You can include clip-arts and several eye-catching frames so as to make the photos even more interesting, and compelling. It is a relaxed, and easy to operate app for all OS7 blackberry phones. It has come with an innovative launcher approach and page. The app supports lifetime free updating feature, which allows you to keep-in touch with the new improvements.
PixTrix
PixTrix is yet another easy to use blackberry photography app, which permits you to apply photogenic filters to the captured images, and then share those altered images with your family and friends. Select from a collection of several predefined filters, and if needed perform necessary alterations to the contrast, brightness, and also saturation level of the already captivated images. Then, you can directly link the app to your respective facebook profile, and upload the modified images to your profile.
Using these 3 awesome Blackberry apps for photography, you can nurture the photographer within you, without having to invest any money on buying a professional digital camera, and moving around with it all the time!
This is a Guest Post by Anudeep who works as Search Engine Marketer for Cordell Estimating Software.