Stellar Data Recovery tools are pretty popular among Windows users. They offer various other tools and utilities for Windows, Mac users not just for file and data recovery, also for converting files to various other formats. They have several productivity apps and tools in their store and today, we have got one for quick review. Stellar DBX to PST Converter that helps you convert Outlook Express .dbx file format to Microsoft Outlook .PST file format.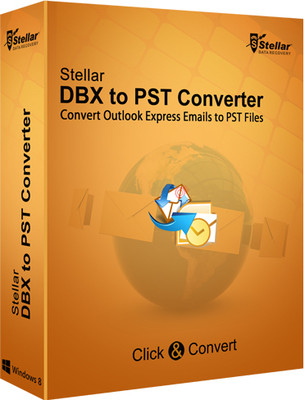 You can convert multiple .dbx files at the same time (bulk convert .dbx files) and make them compatible with Office 365, MSG, EML, RTF, HTML and PDF file formats. This is one powerful dbx to pst file converter available for Windows OS. Lets talk about the feature highlights, hardware and software requirements to run this utility smoothly in your PC and finally a link to purchase this software.
Also Read, Best 4K Video Converter Softwares for Mac and Windows
Stellar DBX to PST Converter
Current Version: 2.0
Company Name: Stellar Data Recovery
Product Website: Stellar outlook tools
Supported Operating Systems:
Stellar DBX to PST Converter is supporting all latest versions of Windows. Here is the list of supported Windows versions:
Windows 8.1
Windows 8
Windows 7
Windows Vista
Windows XP
License Types:
Lifetime License available
Single user License: This utility can easily download and installed on a single system. It is for Home user or SOHO user only.
Technical License: This type of license can be installed on different systems in different locations.
Limitation:
Simultaneous recovery from multiple systems is not possible in technical license.
What it does:
The tool converts complete DBX files into PST file which can be easily imported of Outlook. It also safely exports all the important email messages along with their respective attachments from Outlook Express. Additionally, it does batch conversion of multiple DBX files as well as Identities, and also provides 6 more saving options except PST.
Availability of the Tool:
Stellar DBX to PST Converter is available on both Demo and licensed versions
Demo Version: This is available for free and can easily be downloaded from the product page of the website. This would allow you to convert your DBX file format into the PST file format. This free version of the product also provides you the flexibility to view converted mails but you cannot save those mails.
Licensed Version: A licensed version of the product provides you a unique licensed key associated with the product. It is a complete version of software which allows you to use the entire feature available in it with ease.
Specifications:
Installation Time: The software takes less than 30 seconds to get installed in your system.
Space Required: This tool just takes 13.8 MB space in your system to get installed.
Minimum process Requirement: It needs at least a Pentium Class processor to work properly.
Minimum RAM Requirement: To run this tool efficiently you system must have minimum 1 GB RAM
Test Environment: The software is a tested under two differently configured system environment.
Test Environment 1
Operating System Version: Windows 8.1
Processor: Intel i7
(RAM) Memory: 8 GB
Hard drive Capacity: 2 TB
The Email clients used: Converting Outlook Express 6 to Outlook 2012
Test Environment 2
Operating System Version: Windows XP Professional SP3
Processor : Intel Dual Core
(RAM) Memory: 1 GB
Hard drive Capacity: 320 GB
The Email clients used: Converting Outlook Express 6 to Outlook 2007
Product Details: I have tested this tool in both the testing environments; it takes equal time to get installed on both the systems. After installation it displayed the main window and provides multiple options and converted DBX to PST in almost the same time. On the other hand the time taken by the software of conversion is highly dependent upon the size of DBX file.
Convert Complete DBX Mailbox to PST File Format: The main interface provides various menus and buttons that allow you to access many efficient features with ease. The main window is divided into two parts one is 'DBX to PST' and the other is 'WAB to PST'. The first option is to convert a Complete Outlook Express mailbox or a single DBX file to MS Outlook Mailbox or PST file format. The other option is to convert contacts of the Windows Address book to PST file.
In DBX to PST conversion process this tool keeps the folder structure same in the new PST file. In WAB to PST conversion process you can add the address book as contacts in the existing MS Outlook Mailbox or create a fresh PST file.
Also Read, Remo Recover Windows File Data Recovery Quick Review
User Instructions:
DBX to PST: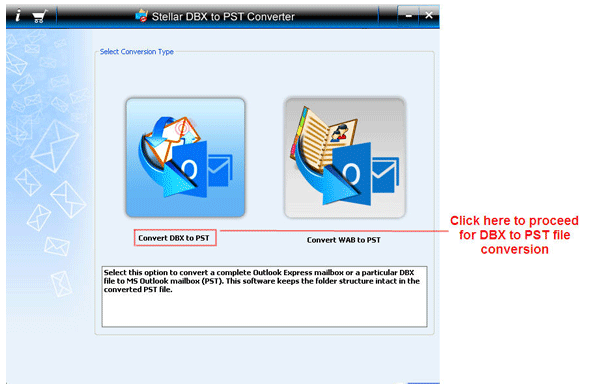 Once you have selected DBX to PST conversion option, you have to select a DBX file for conversion.
The software allows you two options for that 'Select Mailbox', 'Find DBX' and 'Select DBX' by these options you can select a complete mailbox or select a specific DBX file from a known location to you can find a DBX in case you do know the location of the file.
After you got the location of the DBX files, select one or multiple for conversion and click 'Start Conversion'.
A scanning process will be started, you can stop it in the mid, if you do not want to continue after a particular place. Or you can continue further process with that much scan result.
After scanning you will be able to see all the mails in a list, you can click on every single mail to preview the content.
Note: In the technician version you will get an option to add multiple identities.
To save the file select save button, a dialog box will appear with multiple saving options. In the technician version you will get PST / MSG / EML / RTF / HTML / PDF or Office 365 file formats to save your converted file.
To add in Office 365 format firstly you have to provide your user id and password. Remember; do not login during conversions process.
WAB to PST: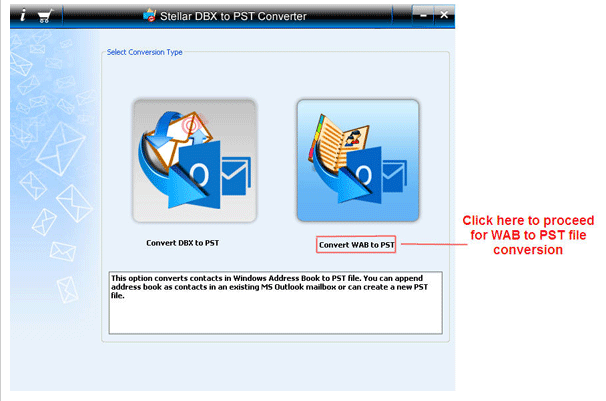 Like the above process here also you will get two options either 'Select WAB' or 'Find WAB' choose one.
In 'Find WAB' option, it will ask you to select a drive where the file location could be, select a WAB and click 'Convert' option.
Preview the WAB file and save it according to your requirements and location.
Here you can also save the log report for acknowledgement as well.
Ease of Use Software: This tool is developed with a easy and interactive graphical user interface (GUI), which will provide you a friendly environment to perform all its features without any technical knowledge.
Also Read, Best PDF Document, Image and Video Converters for Mac OS X
Pros:
Option to save converted files in Office 365 format
Easy User Interface
Different option for WAB file conversion
Batch conversion of multiple DBX files
Cons:
Technical version is quite expensive
Overall Rating: 9 out of 10
Conclusion: Stellar DBX to PST Converter is really fast and unique converter utility that allows users to convert multiple DBX files into PST. This efficient software is very reliable and safely exports all the attachments available in the emails. Overall it is good software and I highly recommend it to those users who want to convert multiple files professionally.
Price:
The single user license is comparatively costlier than technical version because of the advanced functions.
Single user: $39
Technician: $199
Download / Buy Now: Stellar DBX to PST Converter
Thanks for reading and have a wonderful day. Also don't forget to share a word about this wonderful utility with your friends and followers at Twitter, Facebook and Google+.