Google+ has rolled out Gaming as its next move in its development. Rovio studios Angry Birds is now Google+ friendly. Google+ the fast growing social networking site launched just a month ago and became so famous with 30+ millions of users in a very short period now got Game platform to let users play online. Users will beat other google+ gaming users score and this is going to be real fun for Google+ users.
Google+ is slowly rolling out this feature to users. So if you don't have Google+ game enabled, then give some time to see this feature.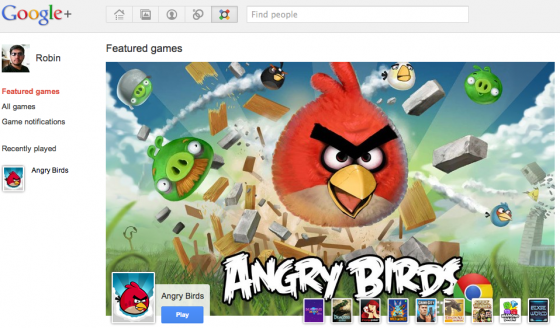 If you dont have a Google+ invite, then Get one here.
At present Google+ has 16 top famous games to let you play online after logging into your Google+ account. Simply Click on Google+ Game icon to see the Featured and other Games that are trending in Google+ right now.