The old Facebook blackmail SCAM is back but with some twist this time. Beware and Alert your facebook friends about this worst nightmare. Let me first explain how this Facebook Blackmail SCAM works. I feel they operate like a gang and the origin is currently Philippines.
You will receive a message to your Facebook account from a girl profile and the text chat will be moved to Skype for Video Chat. She will start to perform adult chat and asks you to do the same. There will be Screen Recording apps running in their computer to Record everything you do.
If you are reading this post, you could be a victim of Facebook Blackmail Philippines Scam or something threatening you to Post your Video on Facebook.
Also Read, How to Hide Friends List in Facebook from Friends and Everyone?
Whether you are affected by this Facebook Blackmail SCAM or not, it is highly important to hide your friends list from public, friends and friends of friends to prevent anyone from downloading your friends list.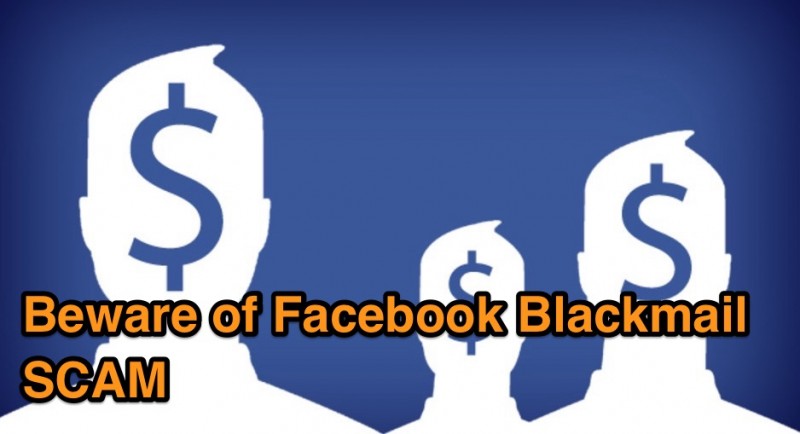 Once they got what they want, they will end the video chat and create a fake facebook profile in your name with all the information you have updated in your actual facebook profile with photos and request to your facebook friends as well. You will receive a blackmail phone call or skype call asking money to deposit in their Bank Account or via Western Union Money Transfer.
If you fail to send money, they will threaten you to upload the naked video of you in the fake facebook profile and send request to all your facebook friends. At this point you are completely out of choices and you should deal this with boldness and strong mindset.
Enough damage to your reputation is done already and without being panic, you have to proceed with Facebook Reporting options. Learn here, if you want to take down the fake facebook account how to delete fake facebook profile.
Above picture is the list of victims and i have to hide their name and some part of the images. As you can see they have uploaded the video mentioning it as Facebook SEX VIDEO SCANDAL and another shocking news is, they update new profiles and victims every day.
Who is the Target?
They target anyone with facebook profile, but so far mostly students are their easy targets. They fear for their family and friends knowing about their private videos so they mostly send the money asked by these scammers.
So, How to Protect Yourself from this Blackmail SCAM?
Well, the very first suggestion i like to tell you is, to avoid chatting with strangers in Facebook. When you receive a request from new friends you never met try to avoid. You may chat and know who they are but when the conversation moves to something private, try to end the chat at least at that point of time. Continuing the chat will let them do more of a social engineering style of attack and the ultimate aim of the scammer is to take you to Skype video call.
Your entire video call will be recorded and the scammer will do everything to get the Private Video clip ready.
Also Read, Skype conversations happened in 2013 between few skype users who already affected by such Blackmail Scam Attack.
About Facebook Report System
You may use the Facebook Report feature to report the private video uploaded by the Scammer. Make sure you followed the proper steps suggested in the article, how to report and remove a video from facebook. There is no approximate time, when facebook will remove the reported video or profile, but for me it took few minutes and some time it took couple of days for a facebook staff to moderate the request. I have given more details in the above article and do read it to know complete details.
Filing a Police Complaint
Once you said yes to them for transferring money, they will send you the Bank account details or Western Union method of sending the payment. You will see the destination as Philippines address and if you have any contacts over there, you can file a legal police complaint to take it further for any legal actions.
Protect your Friends
The moment you see the video clip, photos posted on your friends news feed that you have newly got request from, make sure you report to facebook. Don't like or comment on it, which will cause more trouble to the Victim and your friends will be notified about it too. Before informing the person through phone call or text, you should Report it to Facebook as suggested above.
This type of problem may put a person and their family in mental trauma. So it is important to deal with it carefully and provide all the help to a person who is a victim for such Scam attack.
I hope this article have helped you to aware about this Facebook Blackmail Scam, and you have learned by now to protect you and your friends. Feel free to post your comment below and don't forget to share this post with your friends at Facebook, Twitter and Google+. Have a great day.
You may also like to Read,