On January 10th 2013 Google announced an update to its Google+ platform "Reach more people you know" and that puts the privacy of GMail users in trouble. You will receive mails from anyone using Google+ who dont know your email address before. Such emails come to your inbox and when you receive emails from people outside your circles, will be filtered into Social Tabs. Gmail Tabs are good to keep your emails organized. Google is slowly pushing its social networking website to all GMail users since they launched Google+. Receiving emails from people you never shared your email address will really be a privacy concern.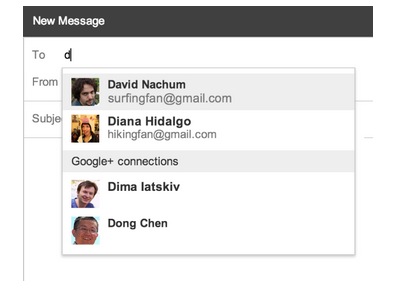 Google+ sent out an email to all users about this new feature addition. They also mentioned about how to opt out receiving emails from Google+ users. You can take control of who can contact you by following this simple steps.
How to Opt Out from Google+ Email Anyone Feature ?
I am using Google+ since the day 1 but i dont want anyone in my google+ circles or outside of my circles to send me an email directly. I want to share my email with them before i receive any email. This new feature addition will increases the surprises for sure and that is one main reason i want to turn google+ email feature off. For public google+ profiles this will be really annoying as anyone can send an email directly to their Inbox. Lets take a look at how to turn off google+ email anyone feature.
Step 1: Go to Gmail Settings (click the link to take you directly to the settings page.)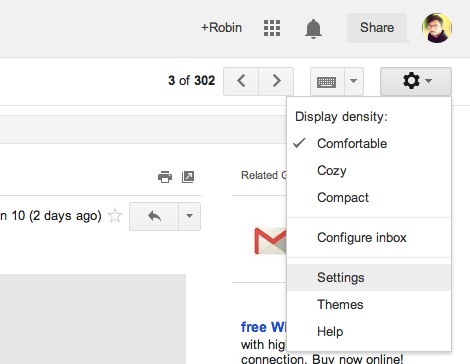 Step 2: Under "General Tab" locate "Email via Google+" section.

Step 3: Click on the Drop down menu and choose from which type of circles (Anyone on Google+, Extended Circles, Choose Circles) you want to receive emails from or "none" to not receive any emails from Google+ circles who dont know your email.
You may not be using Google+ but it is must to turn off this feature to protect your privacy. When you create a new google account for Gmail, google+ also activated by default. Not everyone likes this integration. You start to receive notifications of what your circles have shared and email notifications about it as well. You can delete your Google+ account and just use your Gmail. Deleting google+ will also delete all the other services associated with it, so read carefully before acknowledge. Also, you may turn of all google+ email notifications by following this simple tutorial.
Thanks for reading and you may share this post with your friends now. Have a great day.