Update: Problem has been fixed and twitter functioning is normal now. No announcement about the bug in its official blog yet.
Twitter bug which is spotted and posted in some Turkish based website started to spread across the web via Mashable and other Social Media Tools. When i tried to execute the same tweet, which is "accept [username]" to make the people whom you wish to follow you, all of a sudden makes the followers and following people count to "zero". First it displayed the "Internal Server Error" and then the values set to Zero for all the twitter profiles. Following are the screens taken while trying to add the new follower as well.
So it is advisable not to try the same in your twitter account. Moreover the twitter is working hard at the back end to fix up this bug. So the reset of counts may occurred due to that too.

I actually tried with billgates twitter profile to add me in his followers list 🙂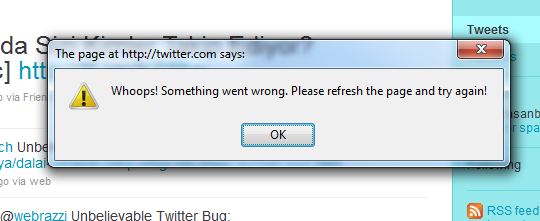 This error prompts in front of you, if you try following anybody now.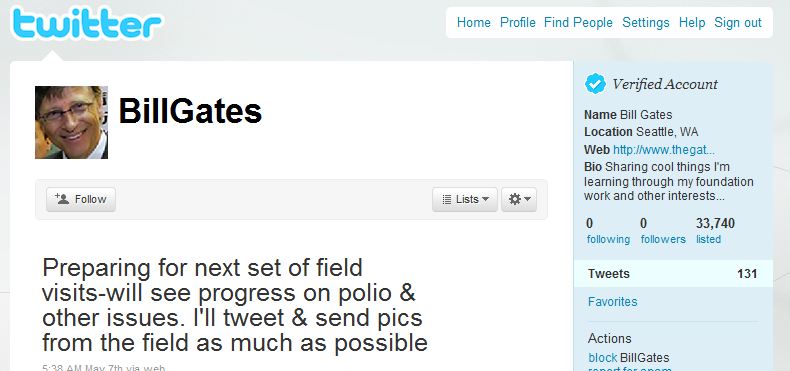 will bring updates on this issue.
Update 1: I just confirmed with my friend that all the twitter profiles has been reset to "Zero" and i believe its because of the twitter team working in back end. We can expect a very short down time of the following and followers list to get back the original count once the bug has been fixed.