Microsoft launched its Online Microsoft office to let the user manage their microsoft office documents wherever and whenever. This was promised by microsoft long back and many were waiting for the official release of this service. After long waiting time microsoft have made the software completely accessible by anyone, who have live account. The web version of the office suite can be accessed at http://office.live.com and if you already have Skydrive account, then integrate with it to avail 25 GB Free storage for your documents.
The web office suite includes four applications of MS Office currently. They are Word, Excel, Powerpoint and One Note. Ofcourse, there are some feature limitations set for each of its application. Just for a basic editing work you may depend on this service. Excel has few formatting options and basic support to apply filtering and sorting. The power point has zero effect almost. No animation, transition effects to you. You may use the simple slides which is very similar to file sharing 🙂
One positive feature is the collaboration and sharing the documents and office web apps with your team. It gives more control over the documents that you upload and share. Alright, still i have a question to microsoft, that how far its the best to beat Google Docs 🙂 . As google docs provides maximum of the service today, its very complicated for any other product to run in the race of online document and collaboration tool building.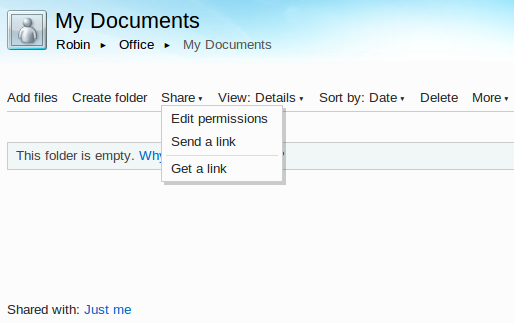 The best highlights of this web suite is its Free and available to Linux users as well. Do leave your comments and suggestions about the Live Ms Office, Web suite version.