Microsoft Windows is the most recognized and widely used desktop operating system in the world. It can be said that the Windows series of desktop and server operating systems initiated or set forth the dominance of Microsoft Corporation in the corporate and financial world as a pompous technology company. Microsoft's product portfolio comprises of server maintenance tools, web application frameworks, database management systems, office software, embedded systems, and smartphones, among others. Microsoft has also ventured into other sectors such as portable device manufacturing.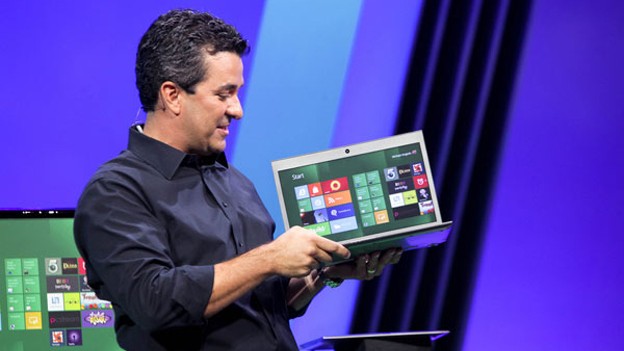 Microsoft pioneered, developed and launched the first commercial desktop operating system, and ever since has launched several successful desktop and server operating systems. The critically acclaimed Windows 7 Ultimate is the latest desktop operating system launched by Microsoft.
As with all top companies, Microsoft did not rest on its laurels, as it started the groundwork for the next successful operating system, Windows 8. Amid pouring expectations and widespread media hype, Microsoft launched the Windows 8 Consumer Preview version on February 2012. The Windows 8 Consumer Preview version was a sneak preview for the much expected operating system of 2012.
Microsoft Windows 8 Specification
Windows 8 is set to be a part of the Windows NT series of operating systems and is also set to boast a gamut of new features and options. This operating system is designed in way that it is compatible with desktops, laptops, and tablet devices. The minimum hardware requirements for Windows 8 operating system is 1 Gigahertz processor, DirectX 9 graphics device with WDDM 1.0, 2 GB RAM, and a minimum storage of 16 GB.
The speculated features and performance of Windows 8 has been the subject of much debate in the media leading to a lot of speculation and rumors. The million dollar question is that 'Can Windows 8 surpass or meet user expectations ?' Well, let's try to get an answer by analyzing the Consumer Preview version of Windows 8.
This time around, Microsoft's engineering teams have worked on improving the startup time of Windows 8. Tests reveal that Windows 8 has a startup time of 39 seconds when compared to Windows 7 startup time of 62 seconds.
The Windows 8 operating system is set to boast features such as multi-monitor support, file explorer, new overhauled Task Manager, Microsoft account integration option, in-built support for USB 3.0, new virtual hard disk format, virtualization software, Bootable USB flash drives, and Internet Explorer 10, among others. To satisfy gaming enthusiasts, Microsoft has made sure that Windows 8 consumes less memory and suits Direct X optimization. There are also widespread media reports that Microsoft has been brokering a deal with popular game developing companies to provide a free collection of interesting games along with the operating system.
Download Windows 8 Release Preview
Microsoft has released Windows 8 Release Preview to let windows users give it a try before the official release. There are notable difference compare to the previous beta release.
In conclusion, after chewing over the features and performance of Windows 8 Consumer Preview, we can infer that this operating system has what it takes to be another success story for Microsoft. But, let's wait for complete version of the operating system, which is set to release on October 26, 2012 to know whether or not Windows 8 surpasses or meets user expectations.
Author Bio: This article has been brought to you by AT&T – The number one when it comes to quality home entertainment. u verse.