Microsoft has released Windows 8 Pre-Beta to download and experience the all new upcoming microsoft operating system. The first impression is so stunning without any doubt. Microsoft Windows 8 comes with almost 300+ features as listed by winrumors. This is ofcourse quite huge in numbers compare to the recent release of Apple Mac OS X Lion with 200+ features upgrade.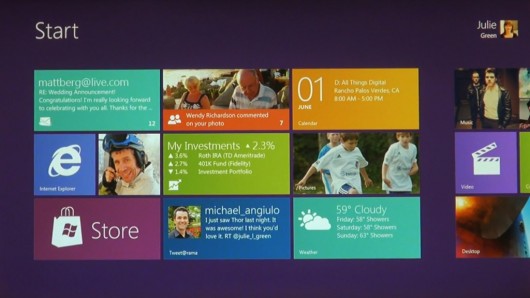 Its been totally surprise to see their new Windows 8 USB Bootable feature, as it allows you to remove your pen drive after the OS Booted. Ofcourse, you have to plug it back in to work with the OS without any data loss. Microsoft has named this feature as Windows To Go.
[youtube width="550″ height="344″]http://www.youtube.com/watch?v=xFSLy2u4eCc&[/youtube]
Windows To Go will have the following notable features to avoid problems when you use Windows 8 in USB.
Core Drivers are bundled in Windows To Go to avoid situations where Windows Update is unavailable.
Windows To Go supports USB 2.0 and USB 3.0
Legacy BIOS and new UEFI firmware supported
Crash and Dump will be available for Windows To Go, hence you will not loose your data if accidentally something happens.
I have seen people struggling to run Windows 7 from USB drive. No more third party software requires to achieve this task when you use Windows 8. Microsoft this time targets giants and enterprises with this great Windows To Go feature as it allows you to carry your Operating System along with Data's in it to anywhere. Windows 8 brings complete mobility to your Data.
Thanks for reading and please do share this article with your friends and followers in Facebook, Twitter and Google+.