Macpaw's CleanMyMac 3 announced yesterday with tons of improvements in the background without much change to its existing, easy to use Design and UI. You've never used this software before? Don't worry, we have you covered with our Cleanmymac 3 Review with all of its Feature Highlights and details explored. If you are already using Cleanmymac 2 and here for Cleanmymac Discount Coupon, then scroll to the bottom of this article to save 50% flat from store pricing. Cleanmymac 3 upgrade offer brings you 50% Discount offer when you upgrade from previous version.
Slow loading mac's are not new and most of the users try to remove their existing software's / apps installed or reinstall macOS to boost the speed of macOS. Which is definitely not the recommended way to do.
CleanMyMac from Macpaw is an All-In-One utility to speed up mac that is slow because of Apps, Junk Files, Poor System Settings and various other reasons.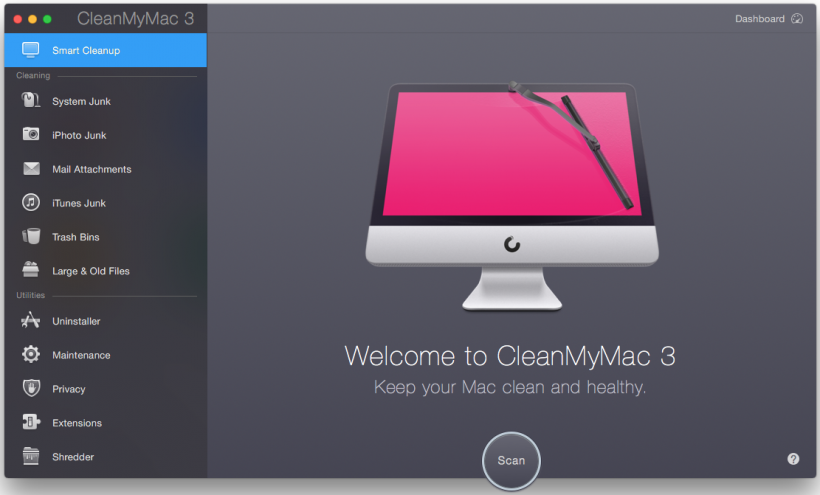 It is a very successful Cleaner App for Mac OS for very long time and they have made this brilliant app more powerful by some tweaks and new technology additions to make it compatible with OS X 10.10 Yosemite as well. CleanMyMac 3 keeps your Mac clean, faster and performance optimized. Also, Cleanmymac 3 is good at maintaining your system overall.
CleanMyMac 3 Review
Apple OS X is the best operating system in the world, which is Secure and Stable than other OS's. The problem starts when you install and use Third Party applications in your Macbook, iMac or Mac mini. It is not possible to completely avoid third party apps as apple claims and users coming from Windows or Linux platform need their favorite Video Player, Web Browsers and other applications they cant live without. Both for Business and Personal purposes, there are tons of applications we install in OS X which is not officially from Apple.
You may download apps from Mac App Store, which promises that it is certified by Apple. Millions of Apps in Mac App Store, and still we can't find some of the apps that we users use regularly every day, and they are available for download only from the third party software provider website.
Security Tip: Always download software's from official website of the software vendor to avoid downloading some malware, spyware or adware bundled with your app.
Reasons Why You Need a Cleaner App on OS
Without any delay, let me highlight quickly, why you should download a cleaner app on Mac OS X. Also there is a detailed post i wrote some time ago, Do We Need a Cleaner or Speed Up Apps for Mac OS  which you may also interested to read.
Did you know that each application you download and install stores Gigabytes of Language data that you never use?
Apps normally store User Cache Files and Web Browsers like Firefox and Google Chrome store tons of temporary data that needs regular clean up for Faster Internet Browsing Speed.
System Log files are periodically generated and stored on your system for Apps and Web Applications usage.
System Cache files are stored by System Apps that runs from the moment you boot up to OS X Desktop.
If you use XCode or other Development Tools, then the application stores tons of user data, application data for rendering and run time purposes.
Your Mail Attachments from year old emails that you wanted to delete are stored locally under your Mail App.
iTunes Stores plenty of Media data and temporary files, settings into your Hard disk drive.
iPhoto Stores cache files, temporary data, backup data, photos, videos and thumbnails which takes several gigabytes in few months usage.
There are other application specific files, cache files and temporary files are stored and left without deletion on your Mac Hard Drive. Cleanmymac 3 intelligently searches and finds all such old, large files stored on your mac hard drive and you can delete them.
Cleanmymac 3 is good at Trimming your hard drive and i have personally used and find it as, one of the best cleaner app for mac available to download. Mackeeper just don't deletes your iPhoto albums, photos or iTunes videos and musics you have stored and find very important. It intelligently detects all temporary thumbnail photos, temporary data and other cache files by iPhoto and iTunes, which are never used. You can run Cleanmymac 3 once a week to keep your mac fit and healthy.
Macpaw's Cleanmymac 3 is definitely the best system optimizer for Mac operating system and it helps you reduce System Errors, Application Errors and your Mac will feel new all the time when you run this app once a week.
So Who is it for?
If you are into Web Designing then you may be storing lot of temporary data and cache files about your website development and designs.
If you are into Photoshop or any Image Editing, then you must be saving tons of photos and copies of that in your hard drive that clogs the memory and storage which also affects the system's normal performance.
If you are an iPhone App Developer and using XCode, then you may need Cleanmymac 3.
If you are a regular user, who is frustrated because of slow loading mac and unable to load your favorite apps, media player or web browser faster, and keep on seeing that rainbow loader because of your cursor, then you need Cleanmymac 3.
To be honest, this is an essential mac application that makes mac faster and performance boosted, hence suited for everyone. If your mac is running normal, then no need to get this app, but if you are among the users who are frustrated because of slow loading mac, then you should consider downloading cleanmymac 3 app.
Cleanmymac 3 Features
Cleanmymac 3 has a very simple and easy to use Design and Interface. It has adopted the Apple's Design concept very well across the application and its Dashboard located at the top right corner helps you access complete system health status and maintenance status quickly. Each tab located at the right side gives you access to specific utility that cleans up space, optimizes mac performance and boosts speed of your Mac overall.
By keeping your mac clean and system settings perfect without any errors, you will experience no errors, application crashes and excellent Productivity at your Work. Have a look at the list of features and their description in the below picture.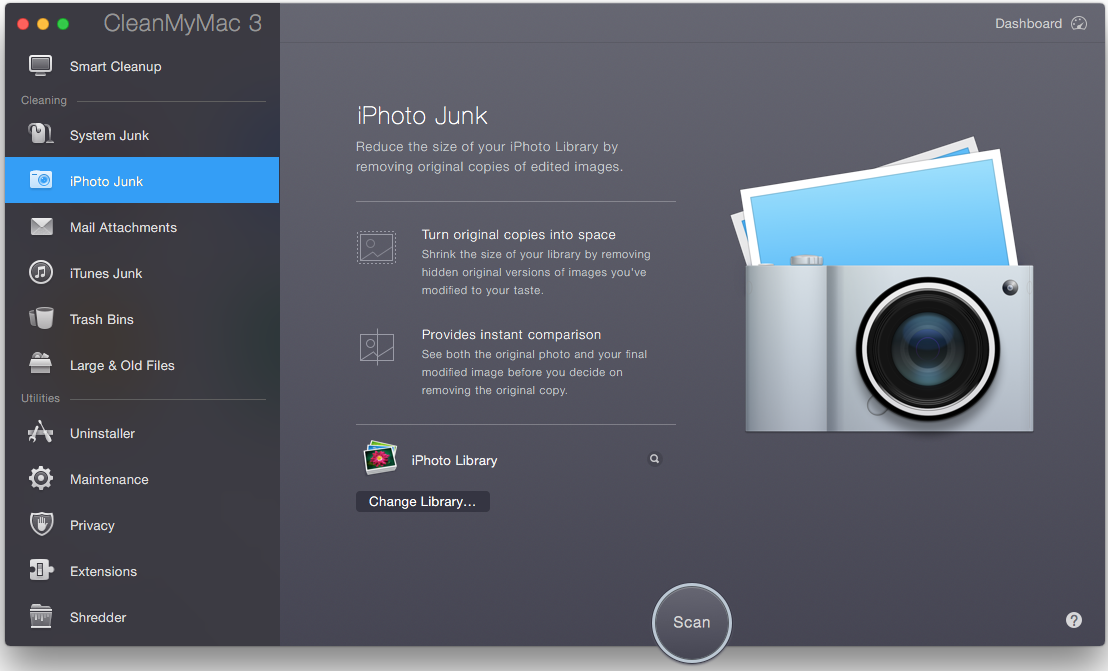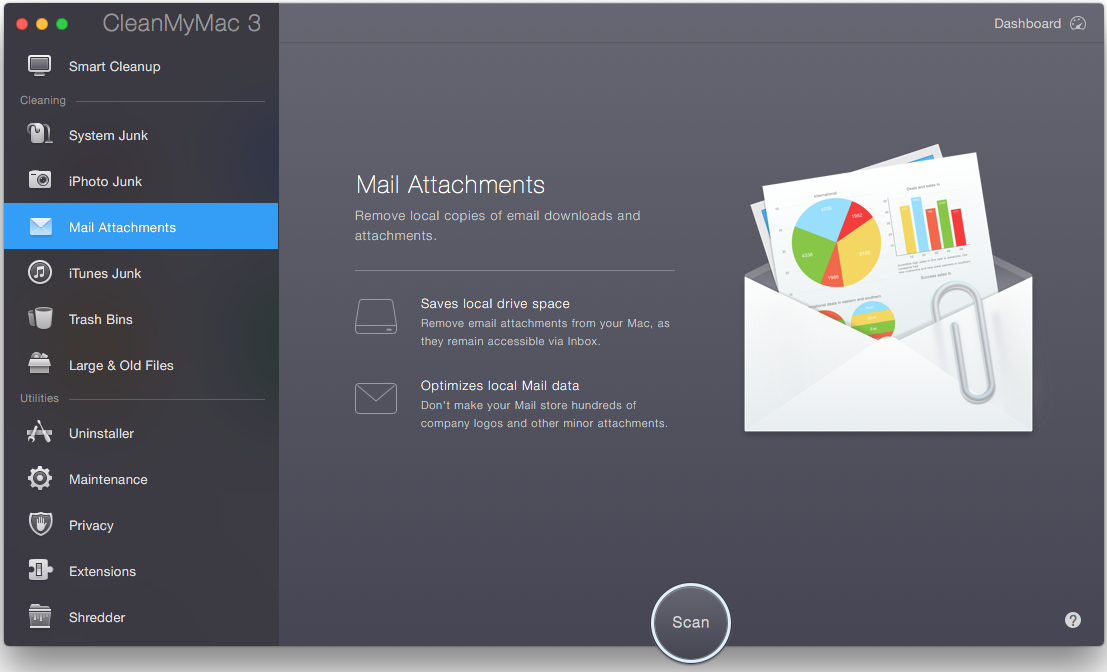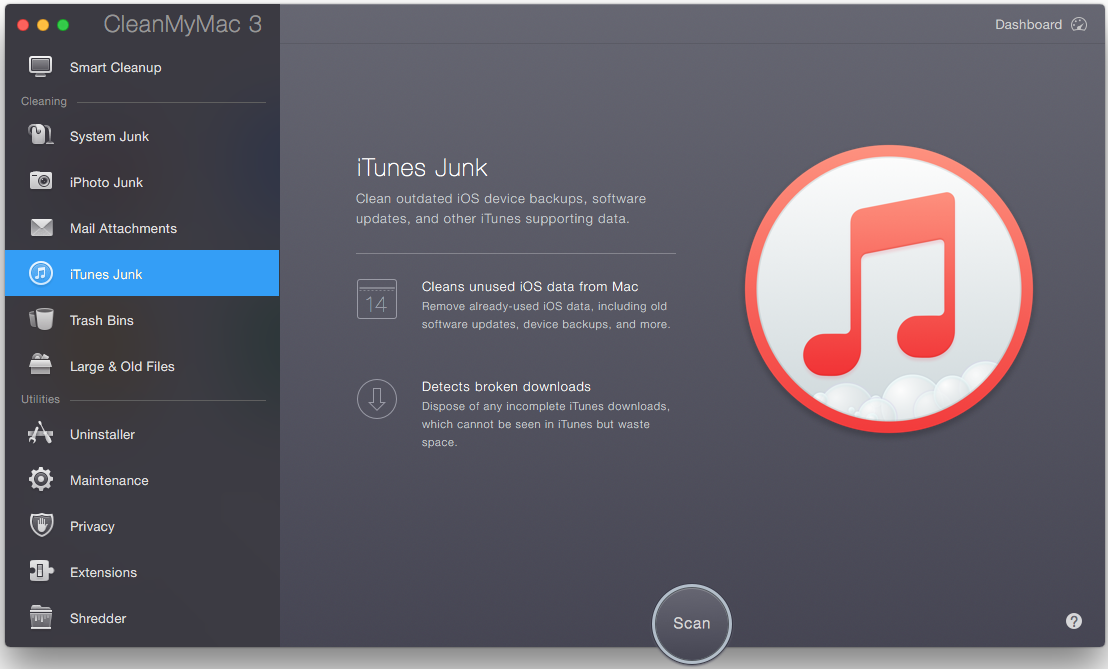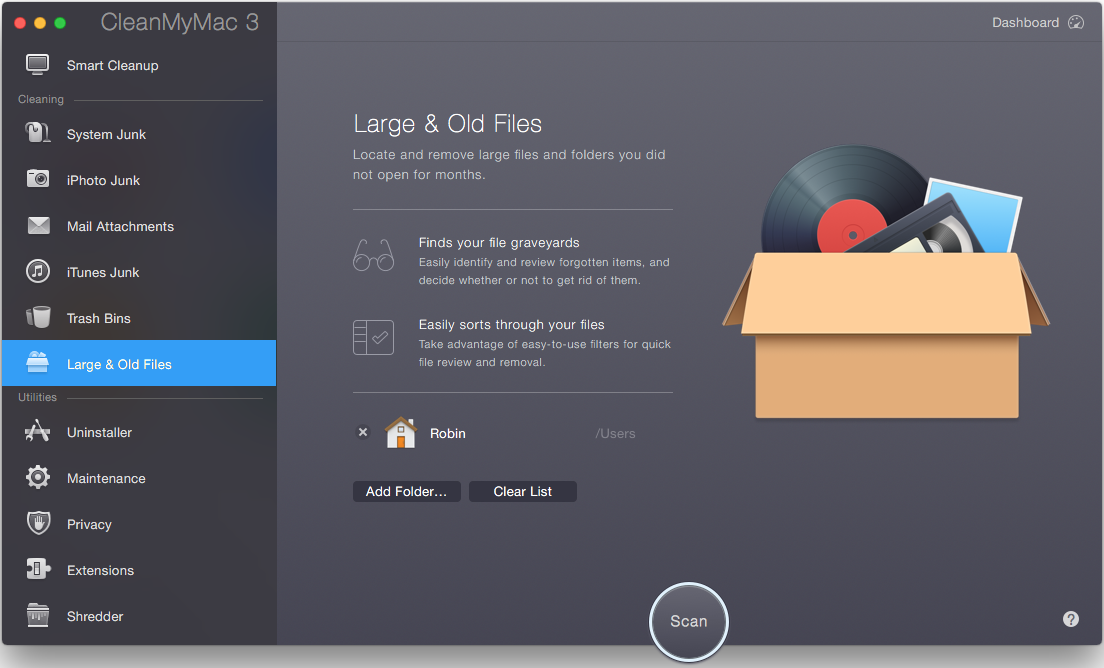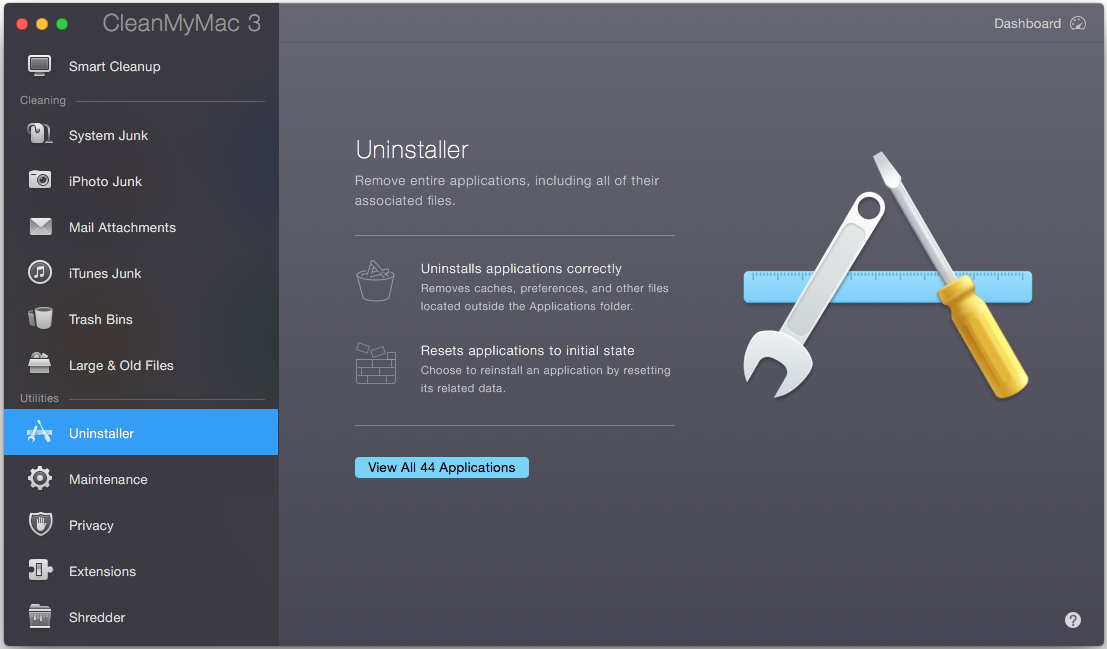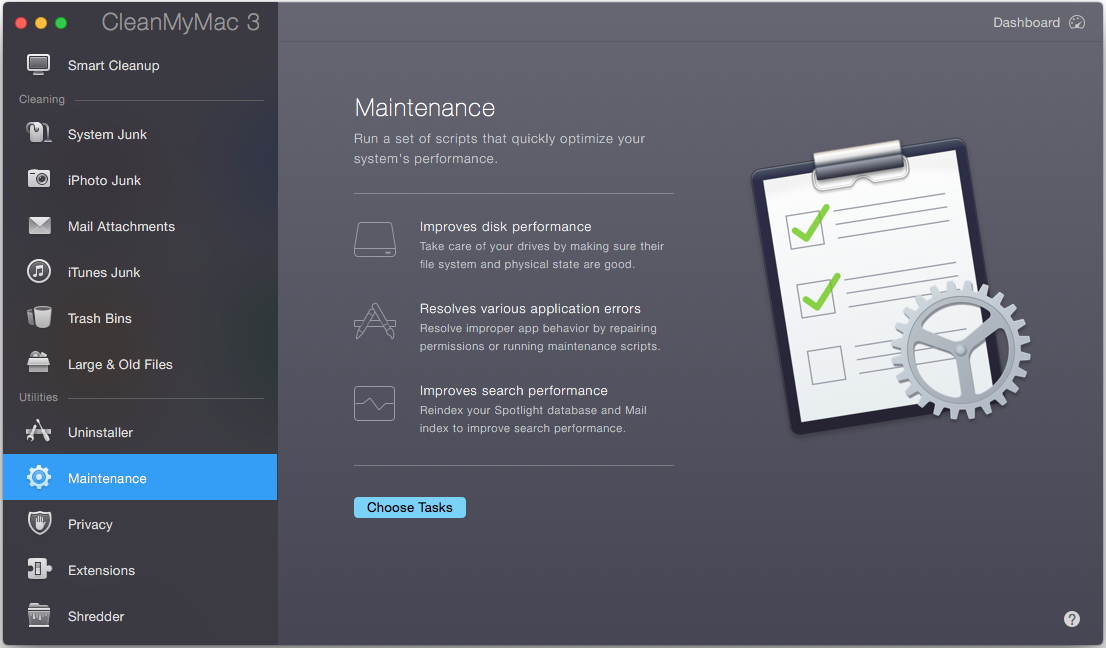 Download Cleanmymac 3 for mac os x. Click on the following link and it will take you to the product description and purchase page automatically.
Download Cleanmymac 3 for Mac OS
CleanmyMac 2 to CleanmyMac 3 Discount Offer
You can get 50% Flat Discount when you upgrade your Cleanmymac 2 app to Cleanmymac 3. This upgrade offer brings big savings to you, if you are an existing customer of Macpaw Cleanmymac App.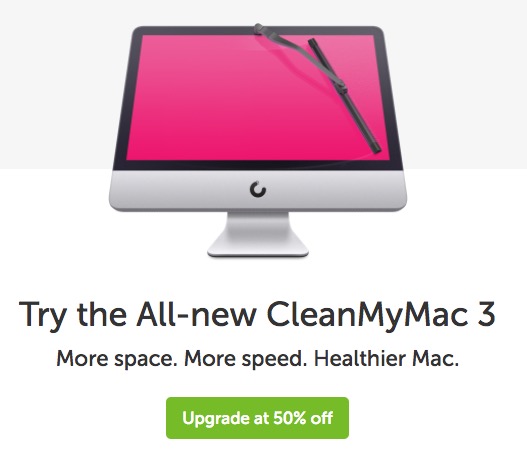 (Click on the above image to take you to the 50% Cleanmymac Discount Offer page.)
If you find this utility useful, don't forget to share a word about it in Facebook, Twitter and Google+ to tell your friends about it. Help them experience faster, cleaner mac as well. Have a wonderful day.
You may also like to Read,