iPad is one of the must have Gadgets for webmasters. It helps you to boost your productivity and keep you in touch with your websites wherever you go. There are lots of apps were available for iPad to monitor your server, edit codes, pictures and monitor your website status. These applications will be really helpful when you go on a trip and not possible to reach your computer.
Recently I wrote about the iPad apps for frequent travelers, business people and remote desktop connection. iPad gives you a better support in the type of work you do. So today I came up with a list of apps for webmasters to improve productivity and work efficiently.
Textastic Code editor
Textastic is a best  code editor for your iPad. It is completely versatile and supports over 80 web programming and markup languages. It is supported for FTP, SFTP and WebDAV servers. Also you can easily download or upload contents from Dropbox and iDisk. It has inbuilt WebDAV servers to easily transfer your files to Mac or PC using WiFi. The user interface is easily customizable and compatible with huge set of web programming languages. It displays additional keys over the virtual keyboard to easily type the special characters while coding. You can easily import and export files via iTunes and other cloud storage applications.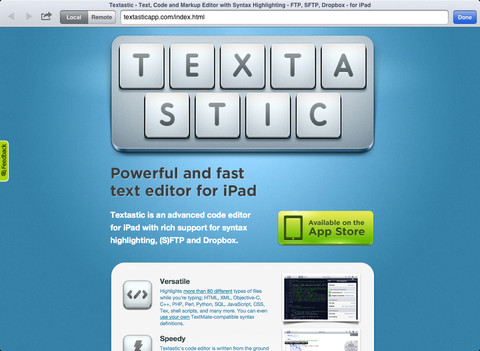 Analytics Pro
Analytics Pro is a complete site monitoring app for your iPad. Most of the bloggers and webmasters use Google Analytics to monitor their website. Even the new interface of Google Analytics has improved a lot and gives lots of options still it lags some features. Analytics Pro gives you excellent features and options to completely monitor your website. You can add any number of websites into the application and monitor them in various factors. Site statistics will be displayed in intuitive Graphs and Maps. It works with 3G, WiFi and Cellular data. Also easily export your data in TXT or PDF format.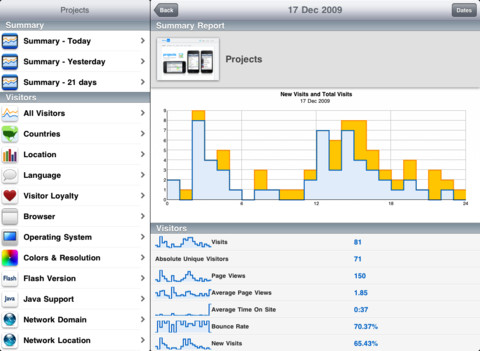 The Web Designer's Idea
The Web Designer's idea is a powerful reference tool for webmasters. It has the reference of over 1350 website designs and its description. All the websites were perfectly organized to easily find your favorite ones. The app is frequently updated with the new designs and  you can see the latest web designing methods here. The app is divided into 9 categories based on color, design, style, type, theme, structure, etc. You can add designs to favorites for quick access. You can take notes and save them inside the app. Also it has a slide show feature for easy viewing of the websites.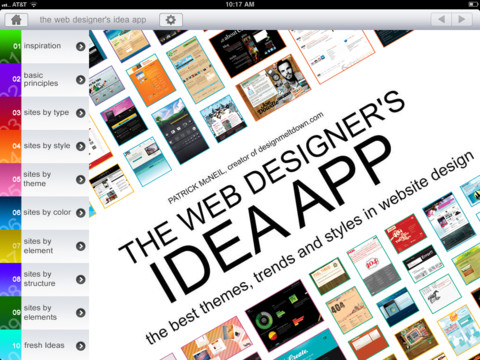 Forum Runner
Are you running a Forum ? Did you want to monitor your Forums easily ? Then Forum Runner is a must have app in your iPad. It supports over 3000 forum platforms (vBulletin, phpBB, XenForo, MyBB, etc.) in your iPad. You can add multiple forums into this app and load them in seconds. Every time you don't want to log into your account and depend on your computer for monitoring your forum. Using this app you can easily monitor your forum wherever you go. The same app can be used iPhone, iPad and iPod Touch so you can easily sync your accounts in all these devices.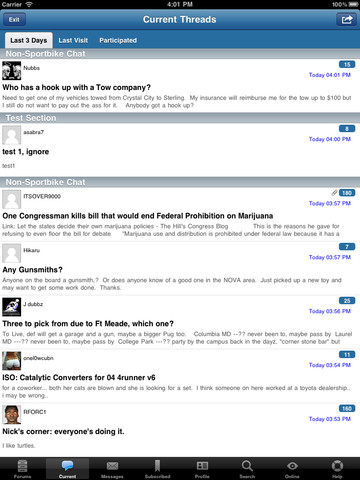 FTP On The Go Pro
FTP on the go is a must have app for webmasters. It is a best FTP client for iOS devices. It is available for iPhone, iPad and iPod Touch. You have all the features available in desktop FTP Clients. It helps you to monitor your FTP server wherever you are. You can edit and view files, upload pictures and much more. You can easily browse your FTP Server using an inbuilt browser in the app. It will let you download, edit and re-upload your files easily on the go. Using FTP On The Go, you can easily share your files and send them in an email. Also it will let you create, edit and view ZIP files in the inbuilt browser.
Instapaper
As a webmaster you must read a lot. Sometimes you will find an important article in a website but you won't have time to read. Instapaper will be a best assistant for you at that time and save the websites for reading later. This app is available for all the iOS devices, so that you can easily sync your saved websites between other devices. It supports offline reading and optimize the website for your device and gives an excellent reading experience. For reading long blog posts, important contents also the posts of your Facebook and Twitter friends Instapaper is a great choice. Don't forget to check other great reading apps for iPad.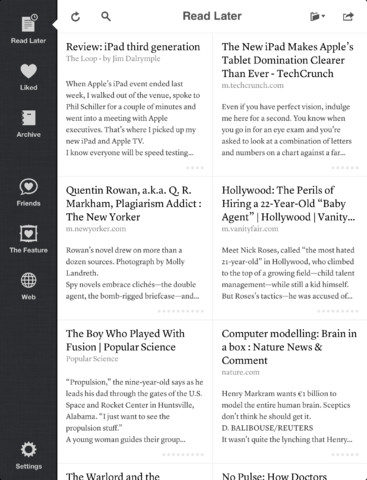 These are the best apps for webmasters to boost their productivity. It will let you work efficiently and increase your skills towards the web. Try these apps in your iPad and let us know your feedback in the comment box. Also do let us know if we have missed any of your favorite apps related to web designing.
Thanks for reading and you may now share this post with your friends to let them also try these awesome apps suggested on their Apple iPad.