Here we got an interesting new startup, Cowbird specially meant for story tellers. Creating a blog is the usual way that many people choose to tell stories, but how about some place you can find to join with more story tellers and share the stories you create with them and you read theirs as well ?, that must be very interesting and more fun to write stories without a doubt. Cowbird initiates that moment to let you tell stories focused on a deeper, longer lasting and more personal kind of story telling experience.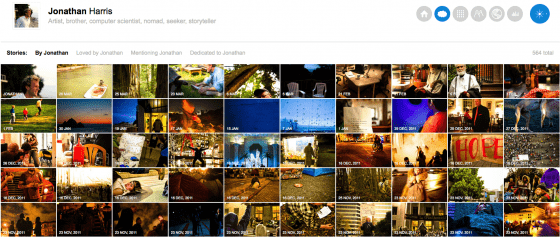 Cowbird is unique, special and lets you build a beautiful audio visual diary of your life to let others also join and collaborate. You have plenty of themes to use to decorate your stories and make the page look totally awesome with your texts written on it.
Cowbird as your Digital Diary
Stories with beautiful cover picture and features to share with Social networking sites like Facebook, Twitter and so on brings the chance of more people to read and know things. You will find tons of human stories everywhere that are written and saved to let people read by doing a quick search from cowbird homepage. You can browse cowbird by Topics, Tags and the site navigation is simple and located at the top left corner, next to the site logo. People write their day to day experiences as stories with cowbird in the way readers will love to read and share.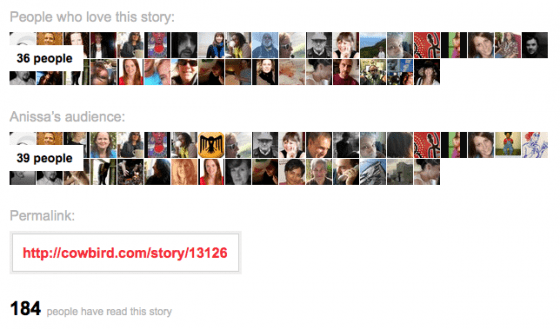 Short stories now got more attention and gives you an opportunity to improve the way you tell stories as well. Now you can become one great story teller by using Cowbird.
Include Real Characters in Your Life
While writing stories you can create characters for your friends, family and others who appeared in your life and you will see the cast of characters build automatically by cowbird. You will totally give real life to your words and let your close one to read them. How about a story to your Mom for Mother's Day ?, Give a story to your Girl friend on her birthday and surprise the one you love the most in this world.
Cowbird Timeline
When you create stories in Cowbird, you add dates to them, and that creates an interactive timeline of your life for every year, month, hour and minute for the stories you have created.
Its your time to explore and experience this amazing new cowbird storytelling website. Thanks for reading and you may share this post now with your friends in Facebook, Twitter and Google+.