Here we have some of the best software application for screen recording used by web masters and bloggers. When you prepare video tutorials for your readers, it is must to use some features rich and simple tool to make the presentation clean and understandable. We have some easy to operate screen recording software for windows.
If you are using Mac and looking for a premium and best screen recording apps for mac os, then do check out the link. Also get screenflow coupon code for the latest version that gets you 5% discount from store price. It is a very popular screen recorder for mac from Telestream.

Screen Recording Software for Windows, Mac and Linux
Screen recording software available both online and offline. When it is an online tool you may start recording your computer screen without installing any software. It may require Flash or Java to function. We will suggest you 10 best screen recording software that just works with your computer. Online screen recording software even operates as platform independent, hence you can record the screen of Linux and Mac OS X as well.
CamStudio
CamStudio is one of the best Screen recording application and its an open source. All about CamStudio is record your screen with quality audio on your computer and then render it into a High Definition Video in .Avi format. IT also supports recording videos without sound which is more suitable for bloggers to document some tutorials about web operations and software. Most recommended for Windows users. (Go to CamStudio)
Screencast O Matic
This is an Online Screen Capturing application which works more beautiful than those you use static on your system. If you are in need of capturing videos and tutorials from web or some other authenticated websites you can use this application there which helps to record the screen dynamic. Screencast O Matic is a freeware you don't need to register or fund for it. (Go to Screencast O Matic)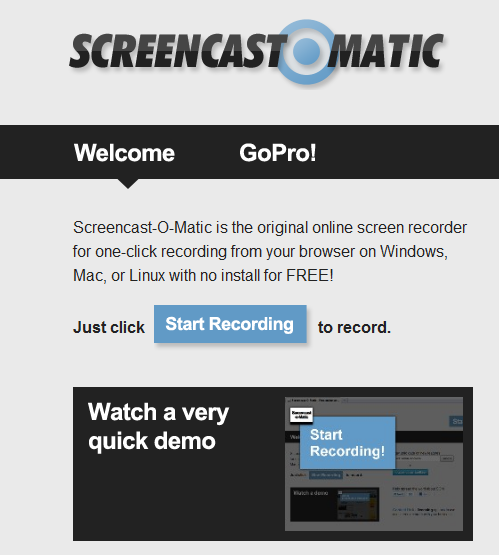 Wink
If you are looking for a tutorial presentation software and something to document it at regular intervals then Wink is the only thing that you need to lookup. Wink application is a lightweight tool and it helps in recording as well as making screenshots which you can further edit with texts, bubbles, titles, which all together helps you to built a well descriptive tutorial. The application is available for both Windows and Linux compatible with both. (Go to Wink)
Camtasia Studio
A product from Techsmith and its one of their best product. Camtasia is a wonderful tool to make screen captures and screen records. You can edit it further more with all such things necessary for documenting and additional effects with sounds for mouse pointer, clicks, zoom frames, speed fix, watermarks and a lot more. This will be a great experience for using Camtasia and a full on blogging with it. (Go to Camtasia)
Jing
This is yet another product from techsmith. Jing is a free tool which helps you to build a documentary with what you have in your monitor and document it. It helps you to create a short video and edit it once it got completed and move on to share the video on web instantly. It is available for Windows and Mac users. (Go to Jing)
Screenr
Screenr is a web based screen recorder and you no need to download anything and install it on your computer. You need to visit the website and register for a free account to store the recording into your screenr account. You may begin recording instantly and create the account later. Once the recording done, you can save it on your desktop in .mp4 or .flv format. Voice is also supported to make the screen casts and so it will be an added advantage in creating your tutorials and publishing on to your blog. (Go to Screenr)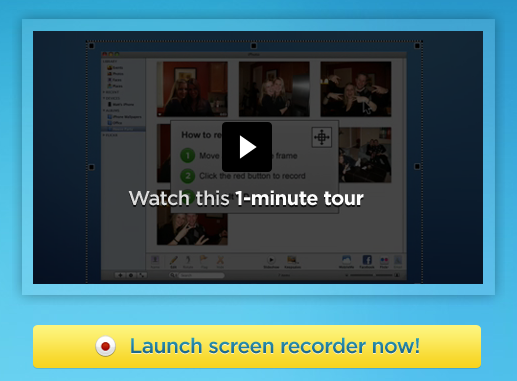 Capturefox
Capturefox is a browser add-on for Mozilla Firefox users. This add-on helps to take screen records for all web documents and videos from Youtube. Why you need to download the videos if you can record it. So start enjoying the feature of capturefox in which you can record your voice along with frame by frame the screen records. Render the video file into a HD Avi format and start sharing your work around the web. (Go to Capturefox)
Webinaria
Another simple tool to record screen casts and render it on desired high quality output formats. You can publish the video in flash and also in your website. You can record the video of your screen with a lot of hot keys with which you can start the process, pause it and then continue it later without the cropping and editing after recording full. It supports Windows operating system. (Go to Webinaria)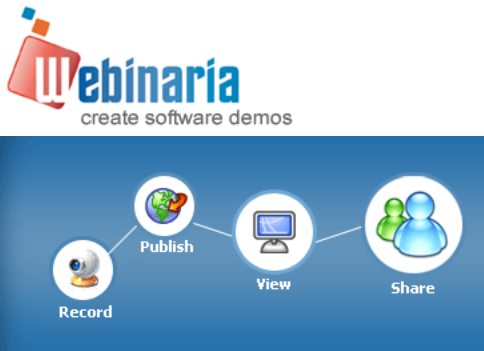 Ultra VNC
Even after seeing a lot of screen recorders above still uVNC is unique. This is been customized from the code of camstudio and using which the developers have made a change and the result is a better product with speed and user friendliness. uVNC helps you to take screencasts. (Go to Ultra VNC)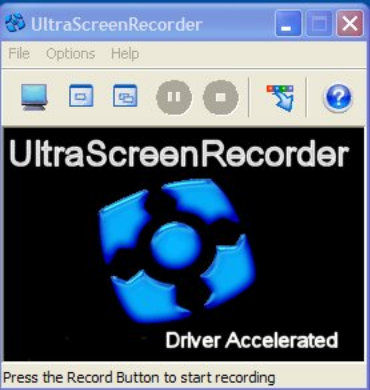 uTIPu
uTIPu-Tipcam is one of the best screen recording software. Its very easy to use and as well simple to edit the recorded video. You can re-record the audio once again if there is any flaw on the original screen casts. You can trim the video on both the ends along with it you can make some free style editing while the recording is on progress. This is majorly meant for Windows users. (Go to uTIPu)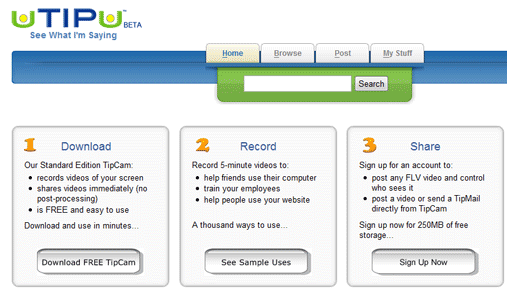 Windows Media Encoder
Windows Media Encoder application allows you to capture all the screen activities, a specific region, or including individual windows. The capture of screen casts include all the screen happenings like mouse movement, screen tab adjustments and typing. The final video to be rendered will be in the .wmv format which can be played by using windows media player. Specially meant for Windows users by Microsoft. (Go to Windows Media Encoder)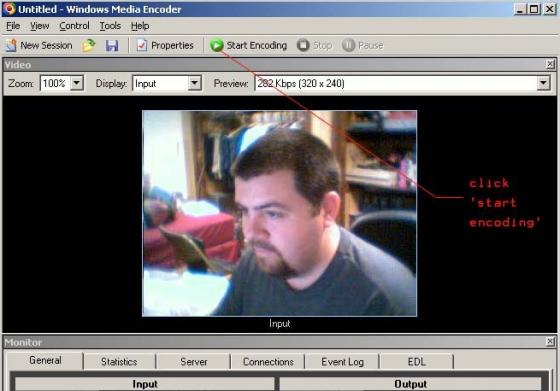 Krut
A well suited screen recording tool for most platform which is been written in java. This is a best tool to record your screen videos, currently playing media files with sound with respect to screen's key frame. This application is a bit more interesting as it ensures even more flexible audio recorder (.wav) format. Further you can fix a time frame for recording which is done automated from the original video. It supports all the operating systems. (Go to Krut)
We believe you found this article useful to choose your Screen Recording software. Please do share this post on Facebook and Twitter with your friends to let them know as well.