Battery life is a very big concern for an Android powered mobile. Here we have some tips to help you out and get some better battery life after your every charge.
If you own an android phone and new to android platform, then you may possibly face poor battery performance in many situation. It happens, when we install our favorite android apps by visiting the android market. We may try plenty of apps at our free time while playing with our new android mobile. This in turn consumes more battery when each apps requires power even when you keep the mobile at idle state.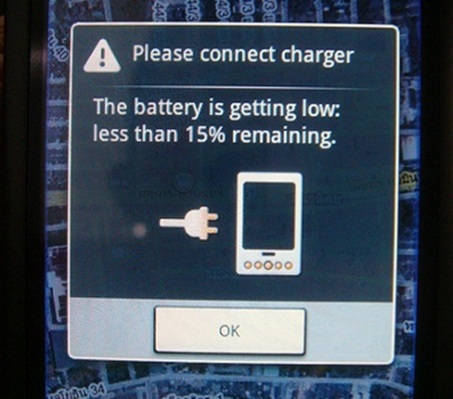 In order to obtain good battery performance also to enjoy the android experience, you may have to consider the following tips. Battery is an important fact that helps you to get most out of your android device. let me share some important tips that can help you to improve battery life of android mobile.
If you are reading this article surely you are an android user. Android comes with a lot of applications to enjoy but you feel always you runs out of battery. So instead of putting the phone down lets extend the battery life. Here are the tips to extend your android mobile battery life.
Also Read, Best External Battery Power Banks for iPhone and Android Mobiles.
Built-in Android Battery Monitor
Every android has a built-in feature to show you which application or activity kills most of the battery. Many users doesn't know about this feature. Go to Settings -> About phone -> Battery use is used to see what has been killing your battery life. From this screen atleast you could have know about the biggest killers of your battery. You cannot extend your battery life by using this alone.
Adjust Backlight
Backlight is always the biggest problem. You will be running out of battery if you set brightness level to full or more than 50%. Go to Settings -> Display -> Brightness to adjust your backlight display. You also should make sure that the screen timeout value is set to turn off quickly.
Turn OFF WiFi when Not in Use

Wi-Fi is one of the fastest way of accessing  data from your android mobile. When Wi-Fi is enabled in your phone it always scan for the wireless networks available so it will surely drain your battery. Therefore Go to Settings -> Wireless & Networks -> Airplane Mode which disable all your wireless network connections. You can place a widget in your home screen or menu to toggle between Wi-Fi on or off.
Use Task Manager
There is an android advanced task manager which you can install in your android phone to manage your applications. It shows you about the apps which maximum utilizes your memory and processor. You can also configure advanced task manager to view cpu usage for each app. It is more important to view cpu usage than the memory when coming to battery.
Disable Home Screen widgets

If you have lot of widgets present in your home screen pulling data from the web makes your battery to get drained quickly. Remove the apps which you don't actually need also don't put more apps on your home screen which utilizes data from the web.
Disable Animated Wallpaper
It is a very minimal battery saving tip for your android phone. When your mobile is running out of battery if you are using animated live wallpapers just disable it. You can extend your battery for some more time.
Keep it away from High Temperature
Avoid keeping your phone facing direct sun or the place where it possibly get high temperature (example: car dashboard). This would surely kill the lifetime of your battery and you need to replace your battery often.
I hope these tips will help you in saving your Android mobile battery. Enjoy and do leave a comment to us, if you have any more queries or feedback.
You may also like to read:
You may follow us on Twitter or like us at Facebook to get more tech updates and tips.