Few months before Google introduced 2-step verification method to secure your Gmail account. Even you know the password of a gmail account still you need a verification code to access your account. Facebook has implemented similar method to prevent unauthorized facebook account access.
Facebook Account verification is simple. Before accessing your account from a new computer you need to verify with a code. After entering your password, Facebook will text you a verification code. Enter that verification code on the page it prompts to access your facebook account. In next screen you will be prompted with "Trusted Device Selection" option. If you are using a public computer (internet cafe's) then leave this option unchecked.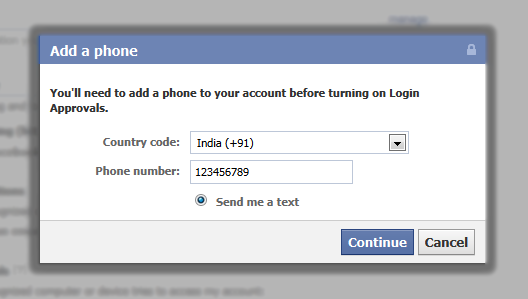 In case if you lost your mobile you can still receive the verification code to the device that you marked as a trusted device. By using the trusted device you can assign login approvals to other devices as well. You can enable login approval for your Facebook account from your account settings. This will secure your Facebook account from phishing attacks, keyloggers and so on. The Hacker will not be able to use the password stolen unless the device is not listed as a Trusted Device and have the verification code sent to your mobile phone.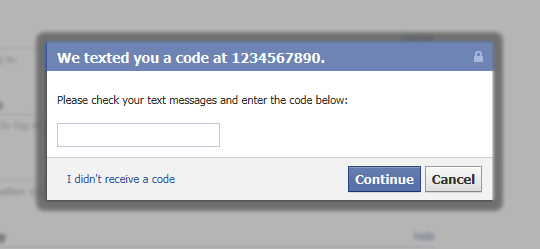 This provides added security to your account at the same time its quite annoying where you don't have your mobile or any trusted devices. So make sure that you have your mobile always with you before enabling this feature. This option is built by Andrew Song, one of the Facebook's Engineering Interns. What do you feel about this new security feature of Facebook ? Do you find this as good security measure ? Share your views in the comments.
You may follow us on Twitter or like us at Facebook to get more quick tech updates right on your desk.